Basement Hopper Window Replacement
09-18-17, 06:03 PM
Join Date: Sep 2017
Location: USA
Posts: 65
Basement Hopper Window Replacement
---
Hello all. First time poster here.
I have four basement hopper windows that I'm looking to replace myself. These windows are original to the house, circa 1974. The foundation of the house is cinder block. The sides and bottom of the window are mounted into the concrete, and the top is wood.
Here are some pictures. The first is from the inside, the last two from the outside.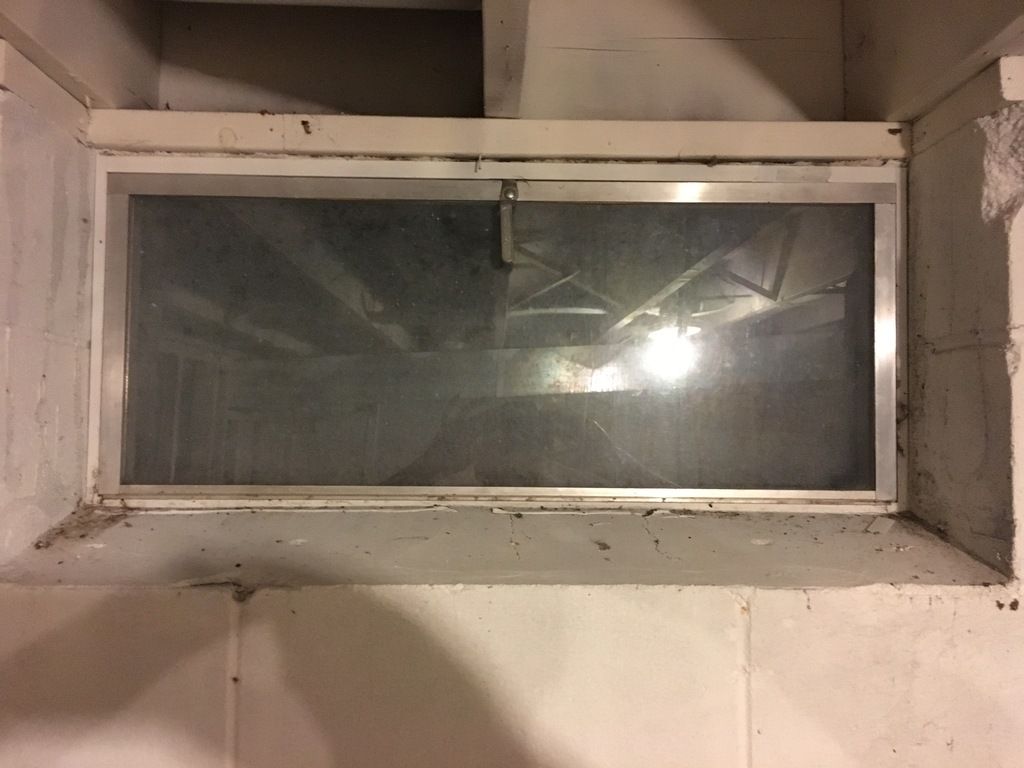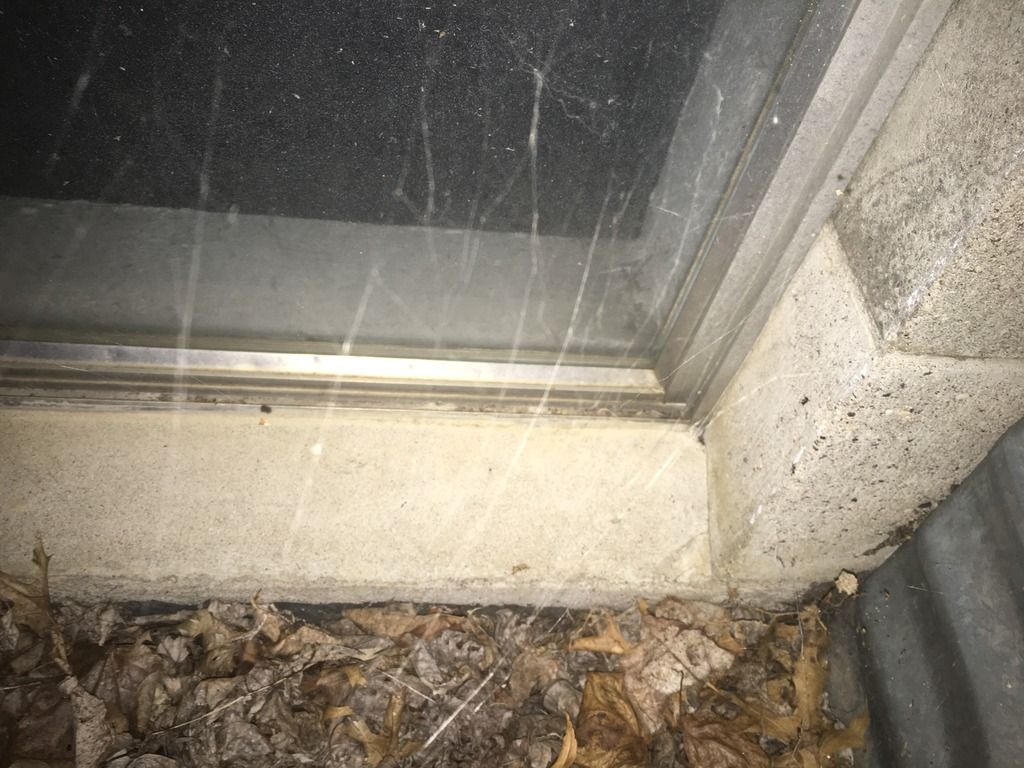 I measure the opening as 32.5" x 14" (that's concrete to concrete, concrete to wood). I'm looking at some replacement sliding windows from Menards which advertise dimensions of 31.75" x 14". Will the width dimension leave me enough space to work with?
Also, from my research, I should just be able to mount the window right into the existing concrete, correct? My plan is to use shims and tapcom screws to get the window set in place, then polyeurethane seal and foam to seal it up around all sides. Is there anything else I should be aware of?
Thanks in advance for any help.
09-18-17, 06:11 PM
Join Date: Dec 2004
Posts: 26,394
Yes, the width is fine. You will likely need to grind a little off the sloped cap after you remove all the metal frame from the opening. The bottom will be embedded in the concrete, and removing that part of the frame will likely chip the peak off your cap. Be prepared to grind part of that cap flat with a cup grinder. This may lower the window slightly, so you may end up adding a 1x8 or a rip of 1/2" plywood to the top if you end up grinding a lot off and the window sits too low. But yes, that size of window should work perfectly.

You can double check that measurement on the OUTSIDE, since the peak of the outside cap is where you want the window to sit. This may mean grinding the inside cap down an inch or more, depending on if the caps are offset. (The inside cap is often higher)