Help me ID this Window Clip?
08-14-19, 10:21 PM
Join Date: Jul 2014
Posts: 5
Upvotes: 0
Received 0 Votes on 0 Posts
Help me ID this Window Clip?
---
The window sash balancer in one of my windows isn't working, and the problem is that there's a clip missing that screws into the sash and sticks out into the spring in the frame.
This is a picture of the clip that I do have, but I'm having trouble tracking one down, partially because I don't know what it's called. Anyone know the name of the part or where I might find a new one?
Thanks!
Will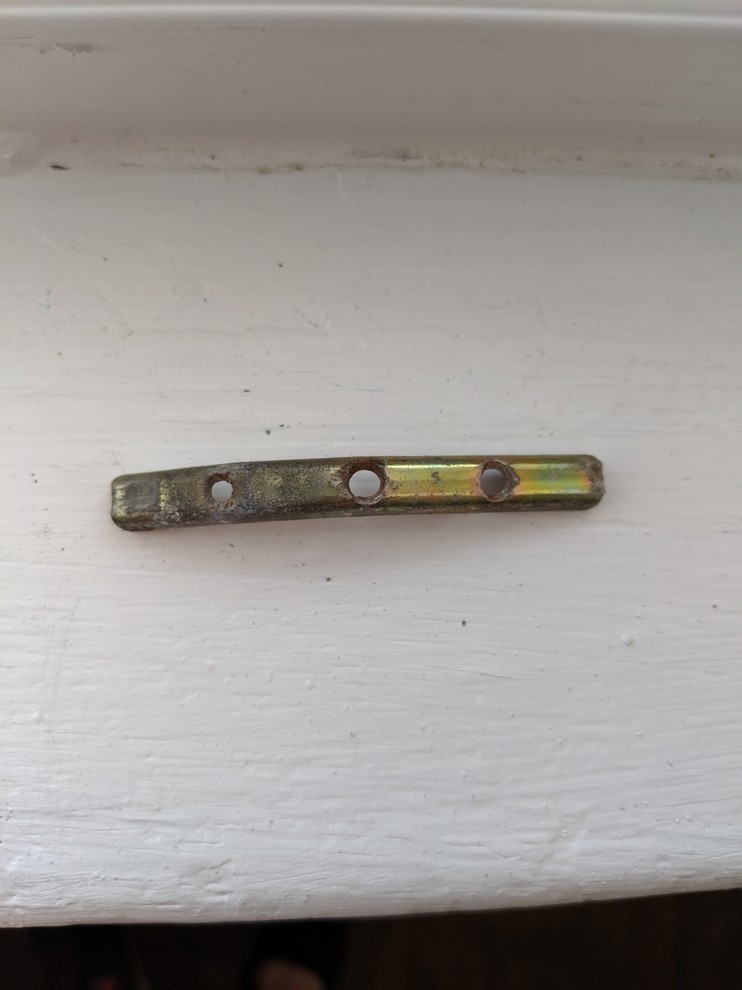 Sponsored Links
08-15-19, 03:57 AM
Posting Rules
You may not post new threads
You may not post replies
You may not post attachments
You may not edit your posts
---
HTML code is Off
---