Damper location and basic duct questions
08-11-15, 03:57 PM
Damper location and basic duct questions
---
Hello everyone i dont have much experience with duct work so i joined this forum to hopefully learn. Have a residential house with flexible duct coming off the plentum. I would like to tap into 2 of the existing lines to add registers in rooms that dont have AC. The new ducts with each have a damper.

I have a ton of questions with products and techniques. I will try to not overload the first thread. I really appreciate any advice or tips, no matter how basic they may seem.

The first line comes off the plentum, travels 25feet to a bedroom register in the wall. I think it might be 8inch. I want to tap into this line, run a new duct about 20 feet over to a room with no AC.

-I guess i will need a reducer fitting. Not sure about placement. Should i remove the flexible duct from the register, attach my reducer to the register, then stick the flex duct on the reducer? Trying to understand if it matters where i tap into the existing line. If its too close to a register is that bad?

Thanks for any help.
09-09-15, 12:59 PM
Thanks Airman!! I took some pictures and hope to be more clear.
Here is the main trunk line. Its already being tapped in 2 locations. The new register is going on the wall down where the 2 white asbestos pipes are. So my question is should i tap into that main truck and run 6 feet of duct? Or tap into the plenum and run 20 feet of duct?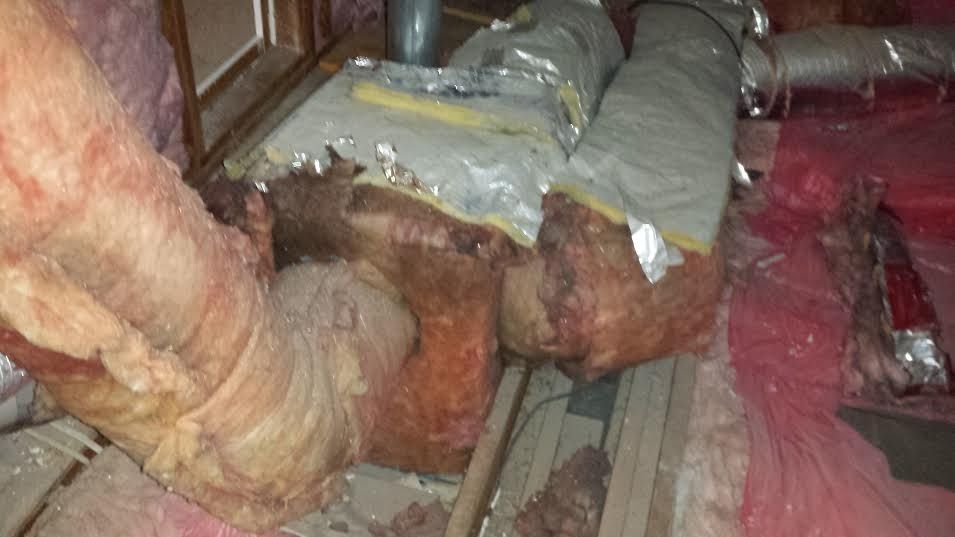 09-09-15, 01:08 PM
This is the second area. 9" rigid duct comes off the plenum. Then goes to flex and feeds a 14x8 register.
We want to tap into this line, and run new duct along the ceiling to feed a new register. I will frame and sheetrock a soffit to hide the ducting.
Should i install a reducing Wye before the register?
Its a 25' run. Will we get better performance with rigid duct or go flex?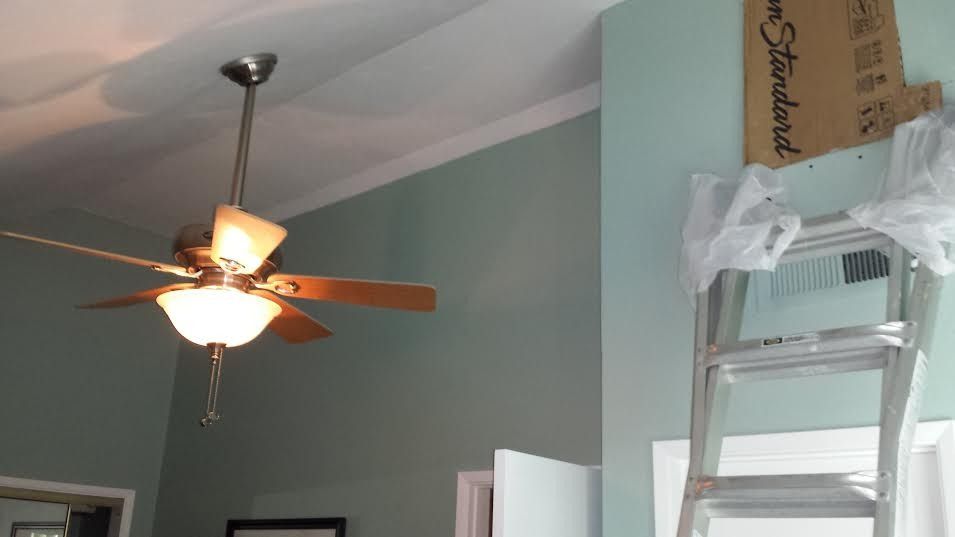 09-14-15, 02:06 PM
Join Date: Dec 2010
Location: Galivants Ferry SC USA
Posts: 18,159
Can a mod review my posts from last week please theyre still not active.

They contained photobucket pictures with an image link.
Done!!!!!!!
After 6 posts the moderation of your posts should stop...
09-15-15, 09:20 AM
In terms of the "second area" im looking at Wye fittings. Does a 9x9x8 even exist? Or will the 8" side not get enough push?

I could do a 9x8x7....then have the 7" side go to a 7x8 adapter and then run 8" duct? Or is that not going to work in terms of air flow and back pressure?
09-15-15, 10:51 AM
Id say you need to insulate all that before doing anything. Its really hard to tell whats going on but it looks like a box with branch lines coming off of it. All branch lines need to come off of the main. If you tap into the existing branch line that airflow will be reduced.
09-17-15, 10:41 AM
Correct its a box plenum. Large ducts enter on 3 of its sides.
Is it ok to tap off the top of the plentum?

Or i can tap into the main trunk line, but it already has been tapped into twice so it currently feeds 3 registers.
09-18-15, 10:21 AM
I don't see a main trunk. I only see a box with three takeoffs. No issue with coming off the top if its a long run. make sure you put a damper in it. Id insulate the takeoffs that are raw metal.