Return problems
03-09-18, 02:09 PM
Return problems
---
I'm very new to this I had a manual j and manual d done for my house. The supplies work awesome. I'm having problems with my returns. I have 3 of them.
2 in the bedroom are supposed to suck 250cfm and 310cfm. They're sucking 70cfm
My other return is sucking 650cfm supposed to be 950cdm.
I did everything to the T to the plans.
If I block off the bigger return the other 2 work 100% right and visa versa.
The one thing I did with the return was have the 14x10 duct directly across the 16" duct. This is right off the plenum. Wondering if them being directly across from each other is causing a problem.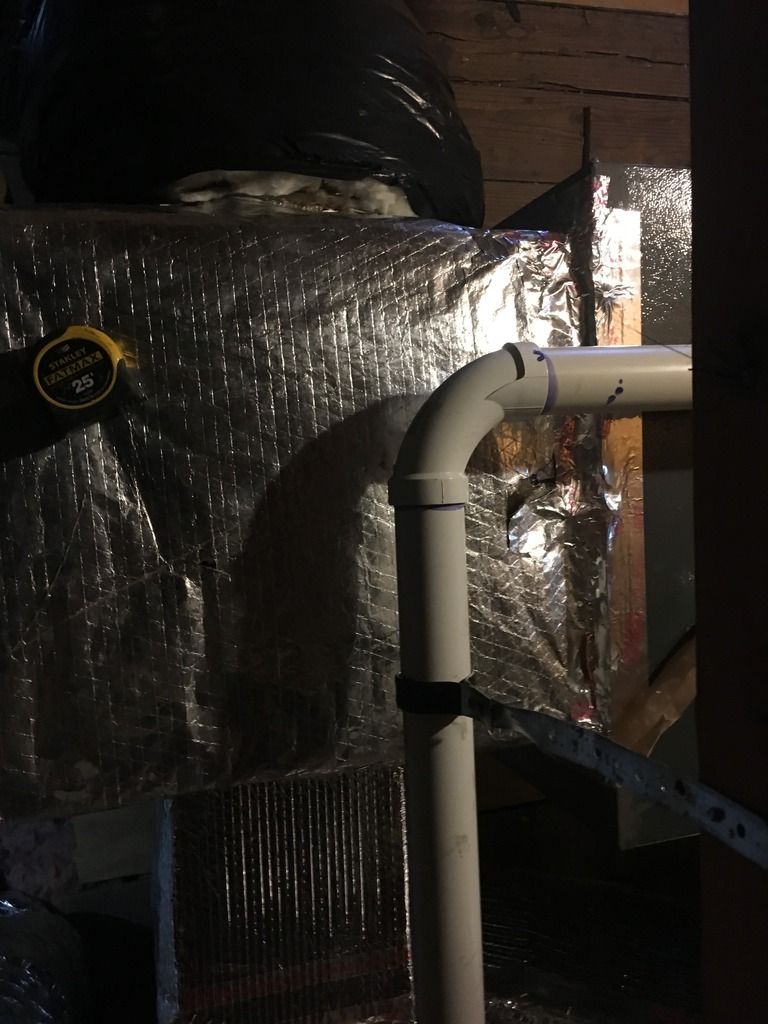 03-13-18, 05:22 AM
The flex is 16" going to a 32x14 return. The metal bubble wrapped is 14x10 trunk going to my other 2 returns. One of the other returns is 10" flex off the 14x10 to a 12x12. The last return is 12" flex going to a 12x12.

The system is a 3ton
the plenum is 20x21
every return is 200cfm lower then there supposed

i was wondering if the 14x10 directly across from the 16" duct would cause a problem
03-13-18, 01:16 PM
Doing a little reading. You mentioned path of least resistance. The 16 inch flex is about 10 feet from my furnace the 14 x 10 runs about 40 feet from my furnace furthest. Do you think if I got a 16 inch damper and closed it partially that would help? Like you said balancing
---
Last edited by brett14; 03-13-18 at

01:55 PM

.
03-13-18, 04:28 PM
yeah i was thinking that too.
maybe my cfm meter is messed up? reads the supplies just fine. every supply blows according to plans has no problem pushing 1200cfm

i cant find any leakage in the attic. i sealed everything with mastic. every joint. might be a pin hole here and there but nothing major

but yeah youre saying i should be around 1200cfm and im maybe 800 max wheres that other 400cfm

can we rule out how it is connected?
03-14-18, 04:37 AM
I think we can rule it out. Like said air is going to take the path of least resistance. Homework for you. Remove the blower door with the blower running. See if the door is hard to remove because of the suction of the blower. (not scientific but will work) If it is hard then your unit is starving for air. I'm going to bet its fine and its your meter. Air hoods work much better.