Apartment has new granite countertops - dishwasher not attached on top...
11-18-10, 12:18 PM
Apartment has new granite countertops - dishwasher not attached on top...
---
Hello,
I have an apartment where the countertops were recently replaced with granite. From what I know about granite is that under no circumstances should anyone drill into it to hold a dishwasher or anything else. Fortunately, no one did.
However, the dishwasher isn't attached at the top at the front. So, it's fully functional but what happens is that it tilts forward when I start trying to load it.
There is a piece of wood below the countertops where nails could go in and there are metal pieces that have holes in them that can attach above. I've tried screwing in nails to the wood through holes in the metal; but the result was the dishwasher would leak.
So, I'm not sure why that happened. When I removed the nails, everything was fine.
To give you an idea of the situation, I have a few photos.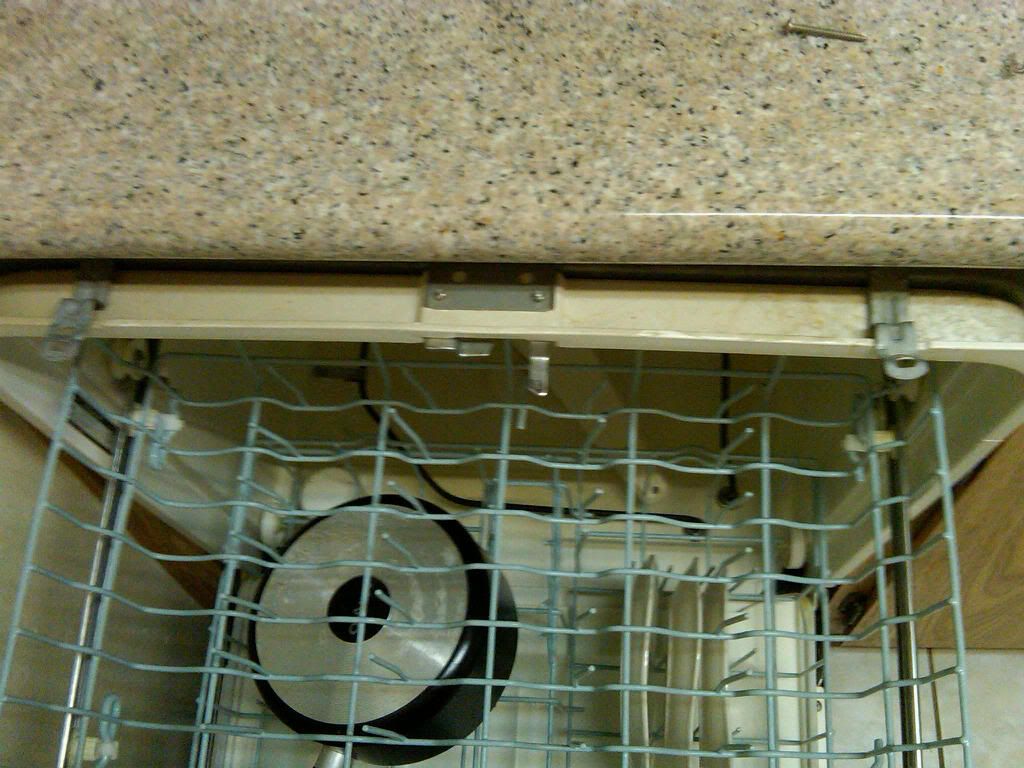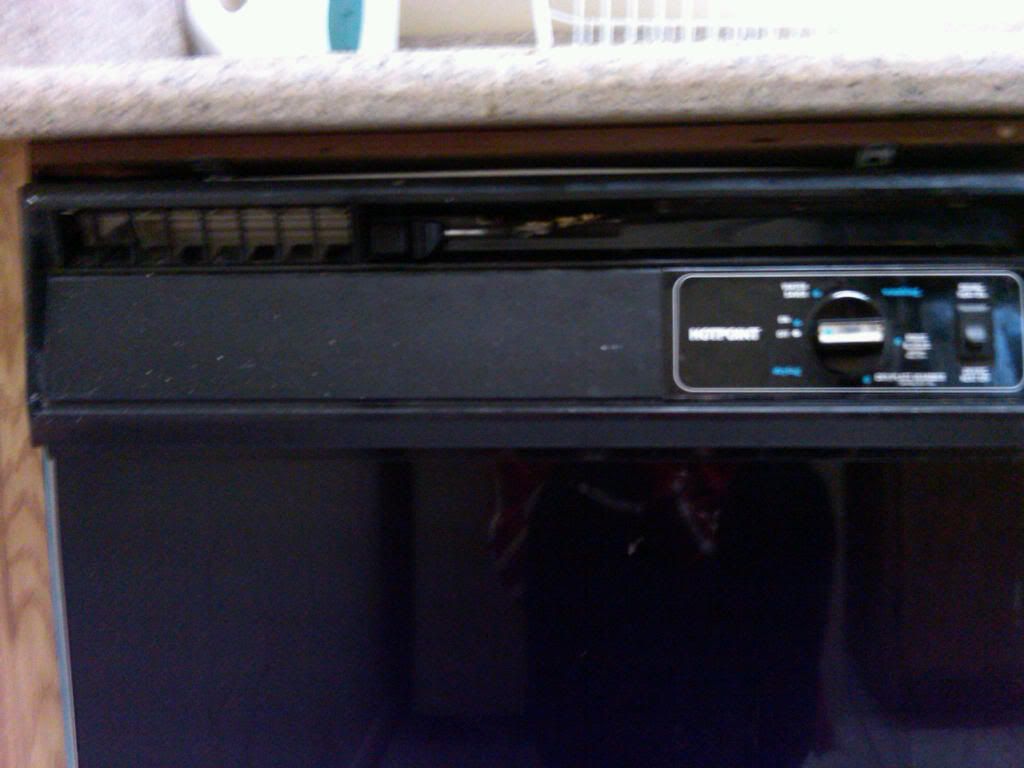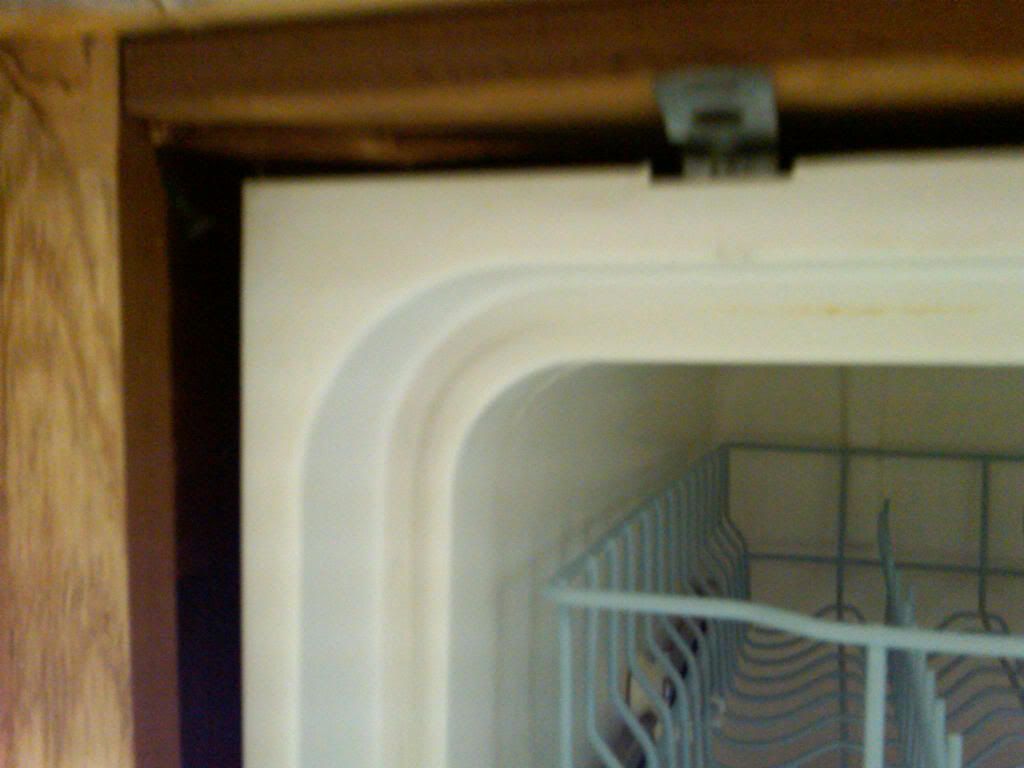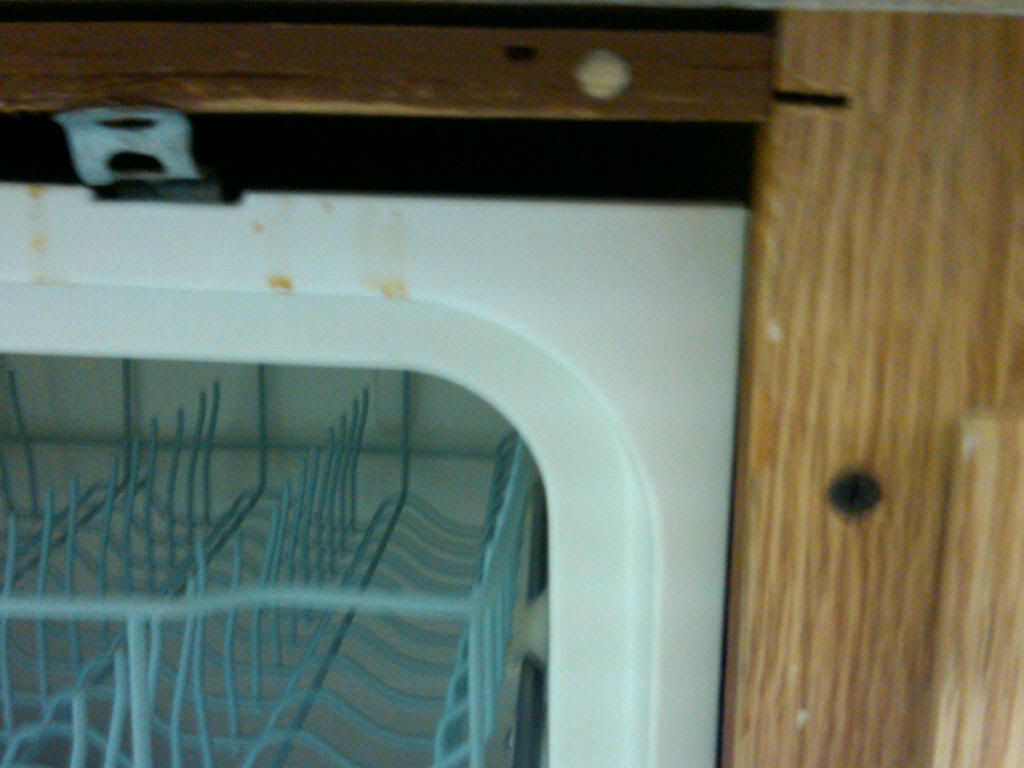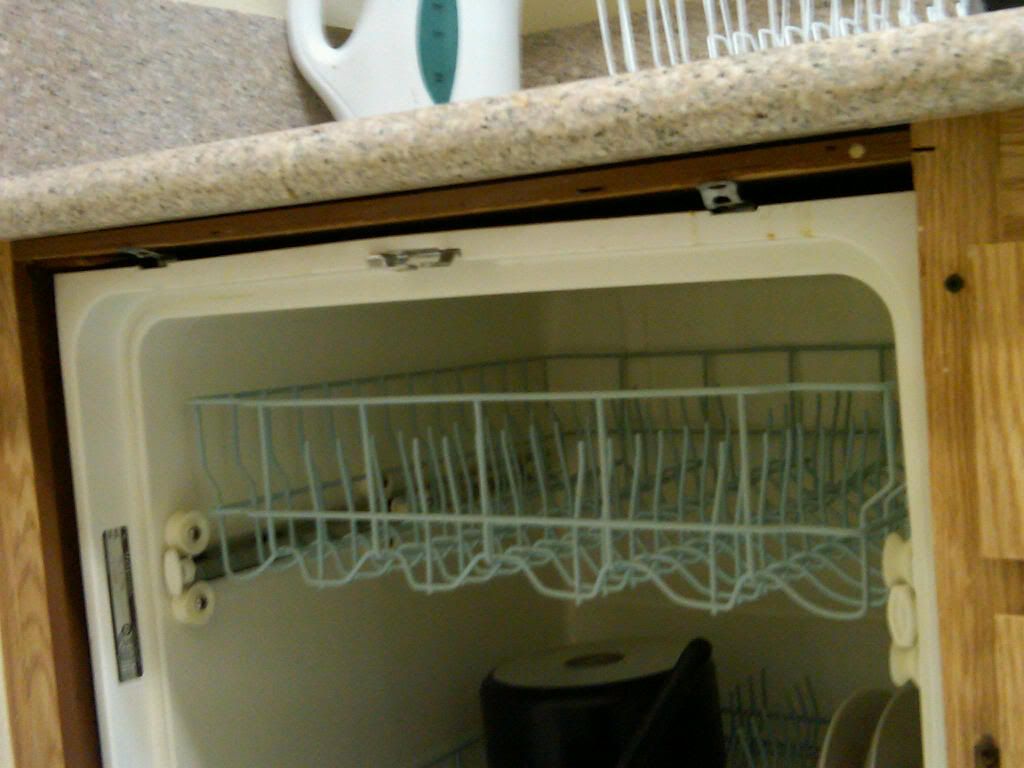 The two metal attachers can be bent; but there aren't any metal attachers that attach to the side of the dishwasher and thus that makes the other option when dealing with granite which is to screw in on the sides of the dishwasher not possible. At least, that's what it appears to be to me.
So, please look at the photos and let me know what my options are. If you want more photos, I'll gladly take more.
All I know about the dishwasher is that it is a Hotpoint.
Thanks!
Sponsored Links
11-18-10, 12:38 PM
Most likely the "nails" (I think you mean screws) were too long and prevented the door from closing all the way. Bend the tabs differently so that the screws will clear the door...more of an upside down L shape instead of the angle they are now. They don't have to be big or long screws..but I'd suggest stainless steel to avoid rusting...and flathead will give more clearance.

Oh...and since this is an apartment (rental I assume)..the management should be doing this.
Posting Rules
You may not post new threads
You may not post replies
You may not post attachments
You may not edit your posts
---
HTML code is Off
---