Odd Plastic pieces on the back of a kenmore 80 series washer
02-26-11, 06:18 PM
Join Date: Feb 2011
Location: us
Posts: 1
Upvotes: 0
Received 0 Upvotes on 0 Posts
Odd Plastic pieces on the back of a kenmore 80 series washer
---
Ok my Brother put a unbalanced load in and next thing you know the entire head of the washing machine managed to shake its self loose. The little locking plastic guide that the screws that hide under the plastic covers screw into as seen in this picture
actually poped free on one side long story short once i figured out that the side pannels poped off i got all of that fixed no problem every thing was fine and dandy till these goofy plastic skate board looking odd pieces of plastic wouldnt stay in place. There is a picture of these things on this page one is too the right of his hand.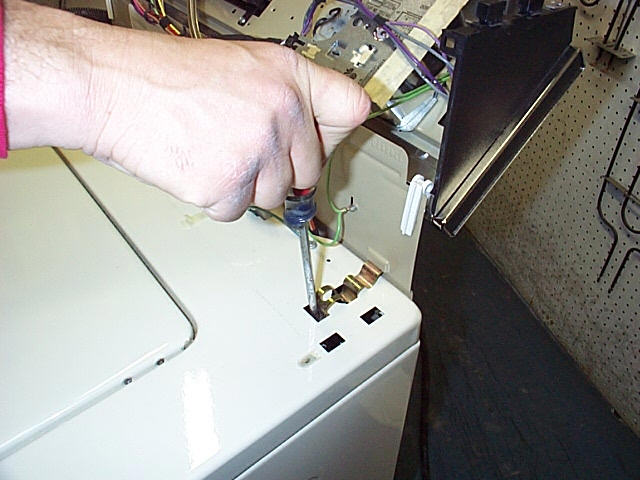 i put them in similar to the way he has them there but they are diffrent on my washer. needless to say the best i can figure is that these things are sapoes lock in some how but i cant figure it out for the life of me how. one fell into the head unit when i was putting the head back on the other when went to move it so now there floating around in there what are they for how are they sapose to go back in. and do i really need to open the washers head unit back up and fish them out for any reason.
02-27-11, 04:10 AM
Join Date: Mar 2008
Location: United States
Posts: 8,161
Don't know what plastic pieces you are talking about. Your screwdriver is in clip to hold cabinet on and whits plastic pieces on back are hinges to hold console on. Side plastic pieces are just trim.