How old is this thing - MARKEL HEAT AIR
06-13-14, 12:06 PM
How old is this thing - MARKEL HEAT AIR
---
In one of the bathrooms is this very old heater.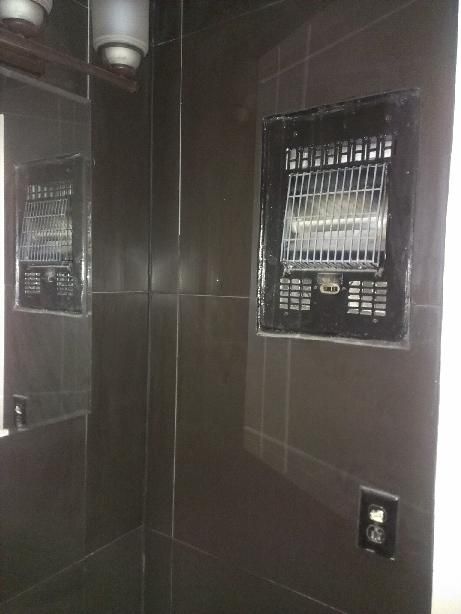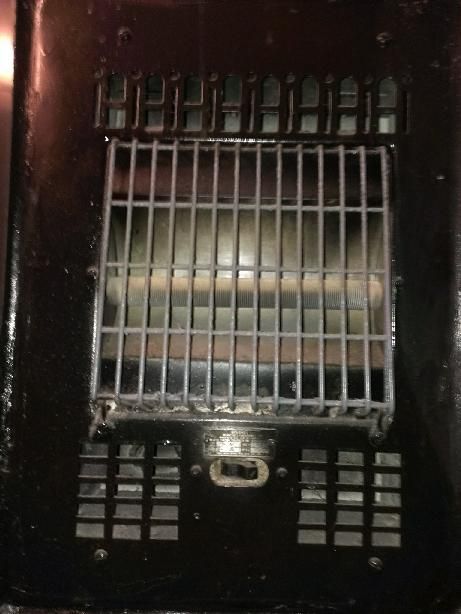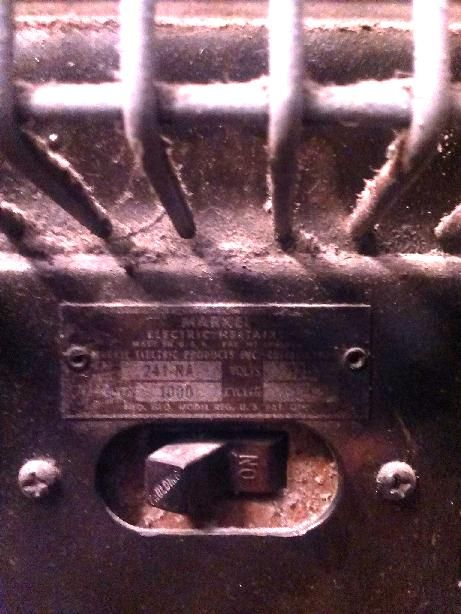 It still works, it's on a 120V 20A circuit. When I flipped it on I can feel heat coming out with a bunch of clicking sounds.
Reading the labels closely I can see:
MARXEL ELECTRIC HEAT AIR
CAT. NO. 241-NA
VOLTS 120
WATTS 1000
CYCLES <-
this one is unreadable
MARXEL ELECTRIC PRODUCTS INC.
I looked this up this company is no longer around.
The previous owner had put in new tiles but didn't remove it but tiled around it. I don't know how old this thing is and whether it may explode one day. May be I should disconnect it at the panel? I don't think we need a bathroom heater in Miami anyways not even during the winter.
Sponsored Links
06-13-14, 03:44 PM
whether it may explode one day
Unlikely at only 120 volts. Usually takes a dead short on 480v or higher to get a really could explosion. It would probably just trip the breaker with maybe a little pop.
06-13-14, 06:05 PM
Join Date: Oct 2012
Location: Northern NJ - USA
Posts: 59,065
I corrected the title. The name of the company is Markel.
06-13-14, 06:58 PM
Join Date: Mar 2008
Location: United States
Posts: 9,029
12-04-14, 06:45 PM
It's on a dedicated 20A circuit.

It's drawing 1000W, I am wondering if I can just pigtail it with the bathroom circuit which currently powers a sconce (3 X 40W bulbs) and a GFCI receptacle which most times it's for charging a electric razor or using a hair blow dryer.

If I can free up that circuit I can re-purpose it for an exhaust fan for that bathroom.
12-04-14, 08:12 PM
Current code requires a dedicated circuit for bathroom circuits. If that circuit serves only one bathroom the lights can also be on that circuit. The exhaust fan/light uses very little current and can be on the bath dedicated circuit. The heater however uses far more current and should be on a dedicated circuit.
12-05-14, 06:49 PM
Right now I have two circuits going to the bathroom. They are a MWBC and share a common neutral, both circuits on opposite legs on double pole breakers.

One circuit goes to the bath heater which is probably never going to be used, it's old, and we are in South Florida.

The other circuit goes to the bath and it powers the wall sconce (3X40W) and a GFCI receptacle.

I am thinking of adding a bath exhaust fan in the bath ceiling.

My options are:

(1) Disconnect the heater altogether...and connect the exhaust fan to that circuit instead.
(2) Put the heater on the bath circuit, so the exhaust fan can have it's own dedicated circuit.
(3) Put the exhaust fan on the bath circuit. and leave the bath heater alone.

Option 3 is the way to go?
Posting Rules
You may not post new threads
You may not post replies
You may not post attachments
You may not edit your posts
---
HTML code is Off
---