got flooded, now freezer doesn't work
08-26-16, 01:53 PM
Join Date: Jan 2004
Location: United States
Posts: 1,054
Upvotes: 0
Received 0 Upvotes on 0 Posts
got flooded, now freezer doesn't work
---
So recently had about 6" water in basement. Tried to unplug applicances before water got to high but may not have been in time. The frig/freezer beside the chest freezer is fine. after dried out and turned on The freezer smoked from where "controller"-(name in parts book) connects to compressor. I tried to let it sit for days to dry and tried again. no smoke but hear noise then 10 seconds or so later a click and no noise.
compressor:
controller that pushes onto compressor: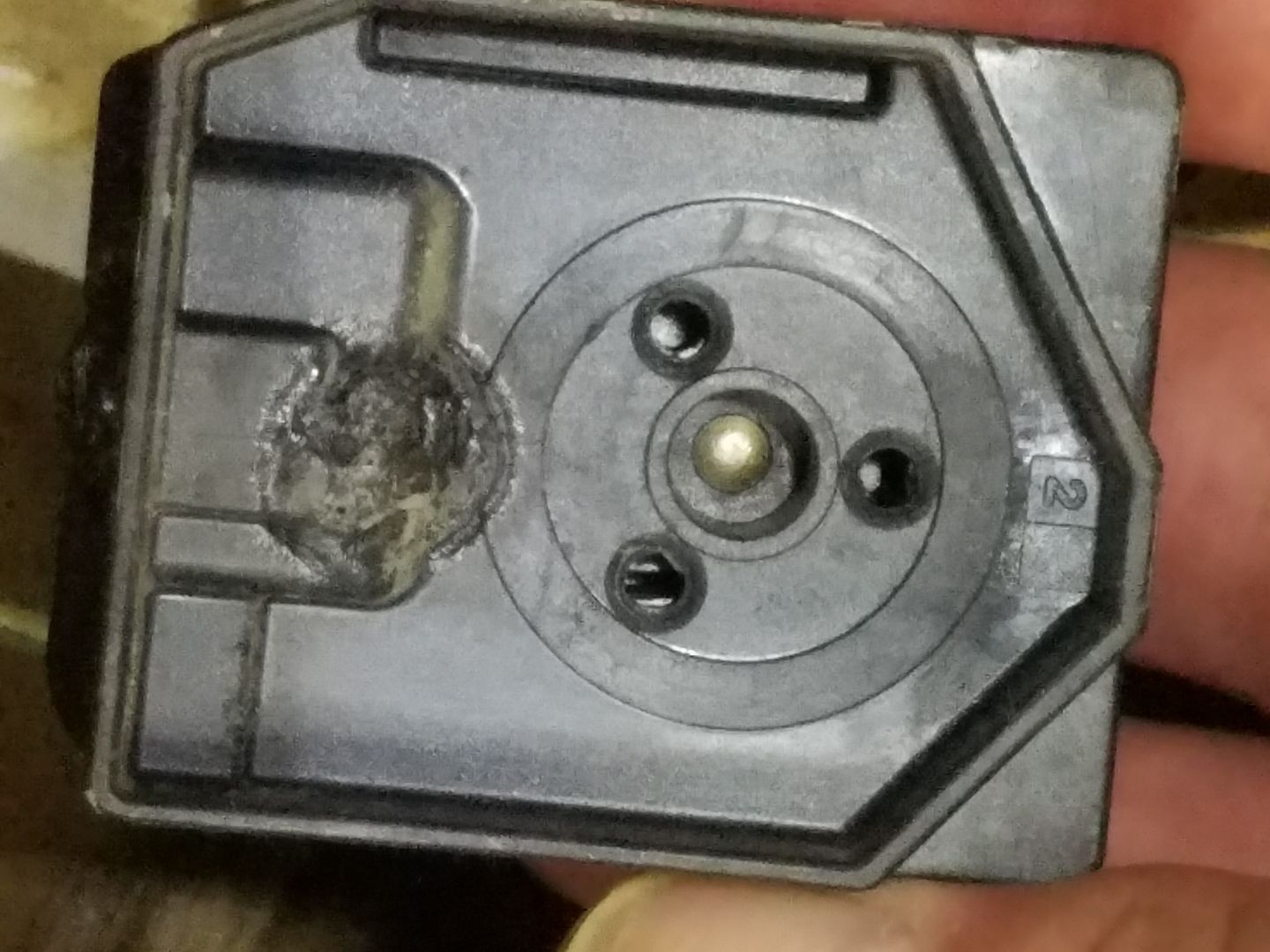 front of controller where capacitor plugs in: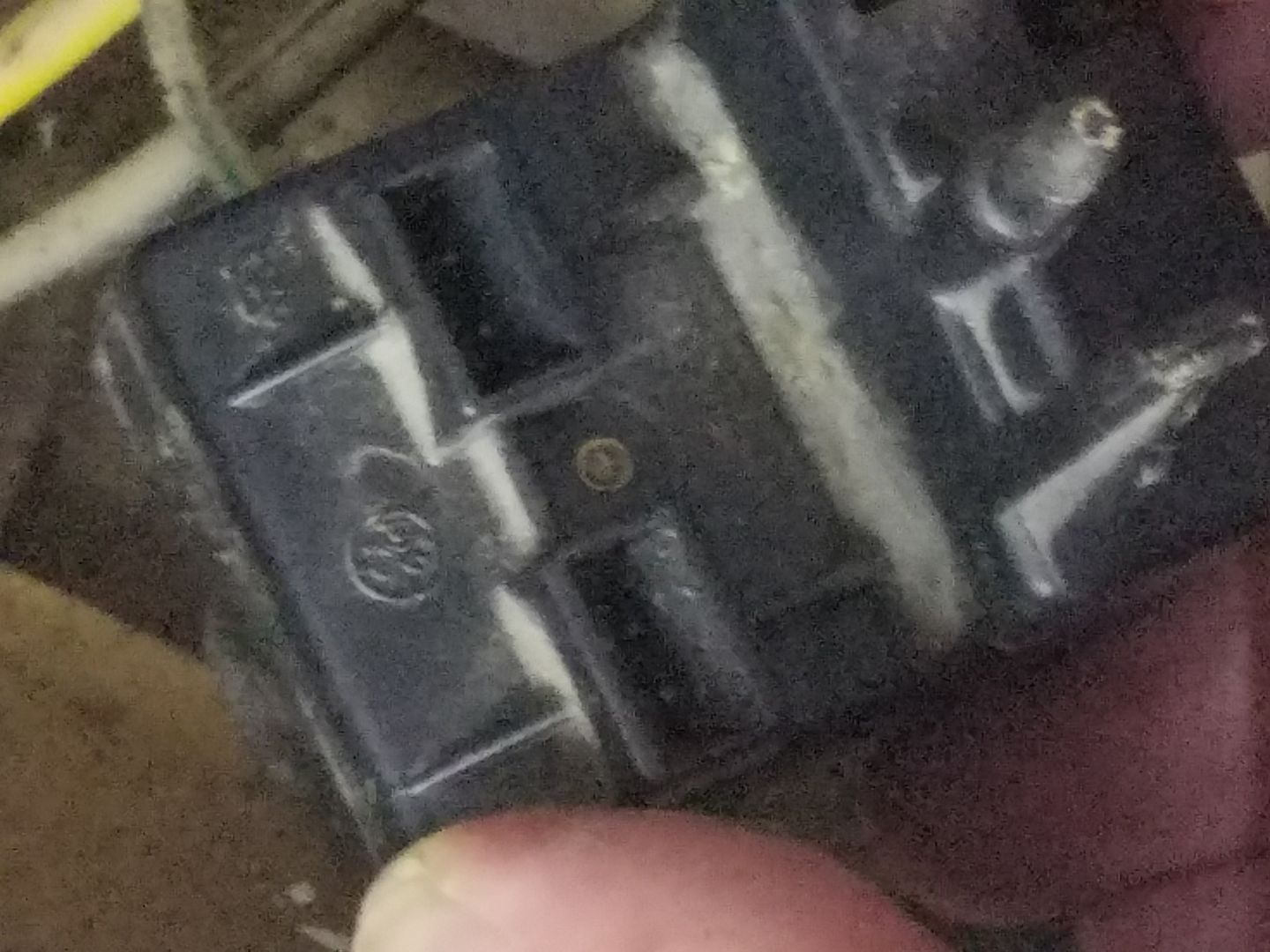 capicitor which tests fine: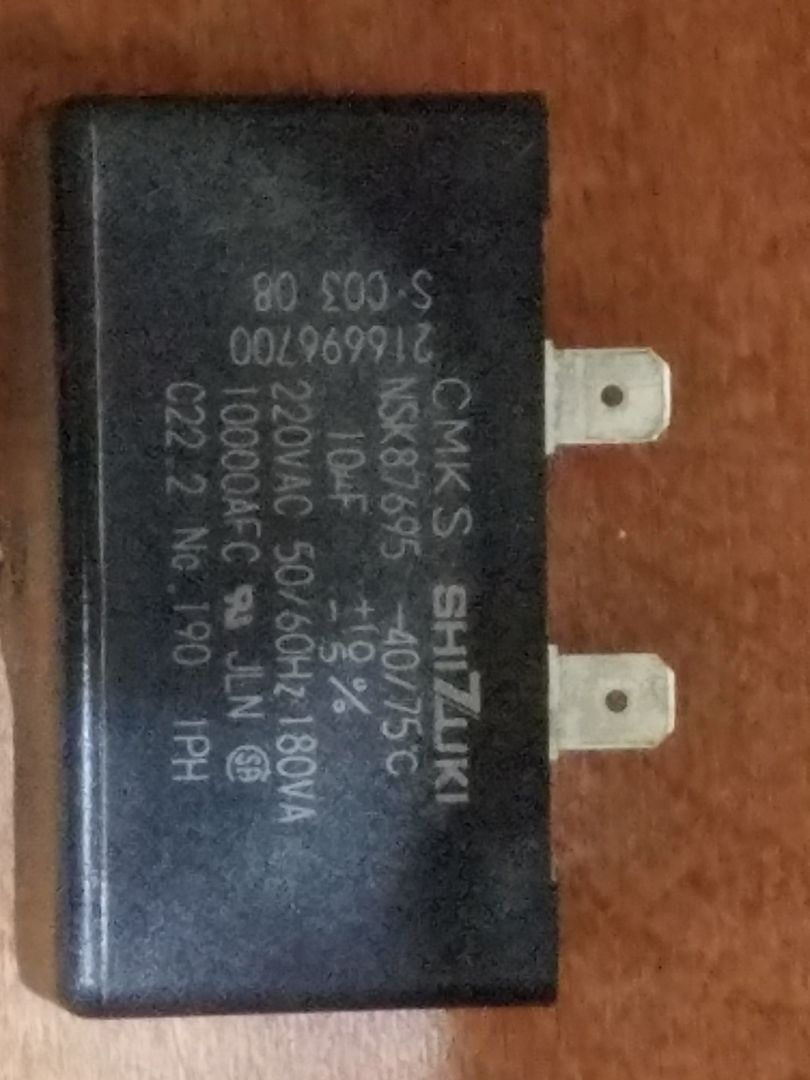 so the neutral wire goes straight to the controller. The black goes to a temperature adjustment knob and from there a yellow goes to the controller. So I would assume compressor is sealed unit and should be fine. Why does controller have 3 contacts to compressor if only 2 wires go into controller? Thinking about probing yellow and white at contoller with temp adjustment turned off then turn on and see if have power. If so, is it likely controller bad? it is only like $25
EDIT: backprobed where white goes into controller and black goes into temp control and got 120V. moved to Yellow on temp control and white and no power with temp control "OFF". then turned it on and got 120V. So temp control at least sending power to controller. and I retested capacitor and tested good. So think chances good that controller is bad? maybe not letting the capacitor jump start compressor-perhaps not even charging capacitor, since I hear noise but then a click and then no noise.
---
Last edited by hammerash; 08-26-16 at

02:53 PM

.
08-26-16, 04:10 PM
Join Date: Oct 2012
Location: Jersey
Posts: 63,113
That's the overload/start relay. It needs to be replaced. The cap is probably ok.

You didn't leave a model number so I couldn't leave any part numbers.

There are two wires to the relay. 120vac.... hot and neutral.
There are three connections on the compressor... S(start) R(run) C(common).

The run and start both need power to start compressor. After compressor starts... S opens.
08-26-16, 04:54 PM
Join Date: Jan 2004
Location: United States
Posts: 1,054
Upvotes: 0
Received 0 Upvotes on 0 Posts
Thanks. I figured out the third connection after I wrote that when I was testing things. The model is Frigidaire FFC07K1CW0. I have picture with part # on it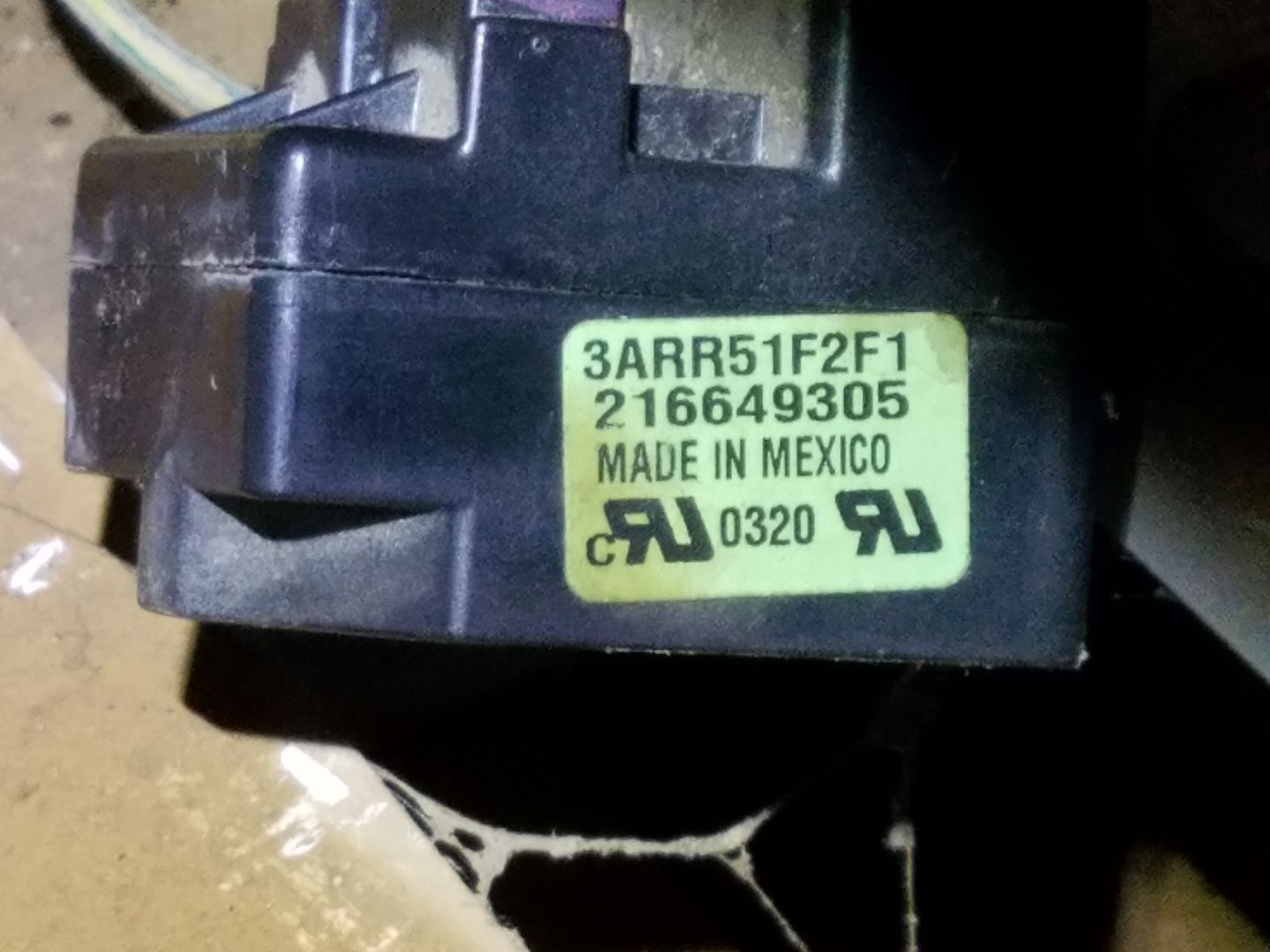 and search for that and found this:
https://www.amazon.com/gp/product/B0...A2DAA7SWK85ZIQ
did you mean Cap(acitor) probably good or Comp(ressor) or both?
08-26-16, 08:16 PM
Join Date: Oct 2012
Location: Jersey
Posts: 63,113
Looks like an exact match. Cap=capacitor

Capacitor is sealed and water shouldn't hurt it.
For the most part... the compressor is sealed too.