Sub Panel Question
01-30-10, 06:19 PM
Sub Panel Question
---
I just picked up a new air compressor, and so I will need a new 240v outlet. The problem is that my main panel is completey full (and outdated too probably). I really don't want to install an all new main though. So can I run a 240 off of a sub panel? Can I run multiple appliances off of the sub panel. If you look at my main right now, it has a 200 amp main. Then there are 2 50 amps for the range. I figured this would be the best place to bring the sub panel into. The problem is that I would then have to have a place on the sub panel for the range and the compressor. Is this possible? How big of a sub panel do I need?
My current main: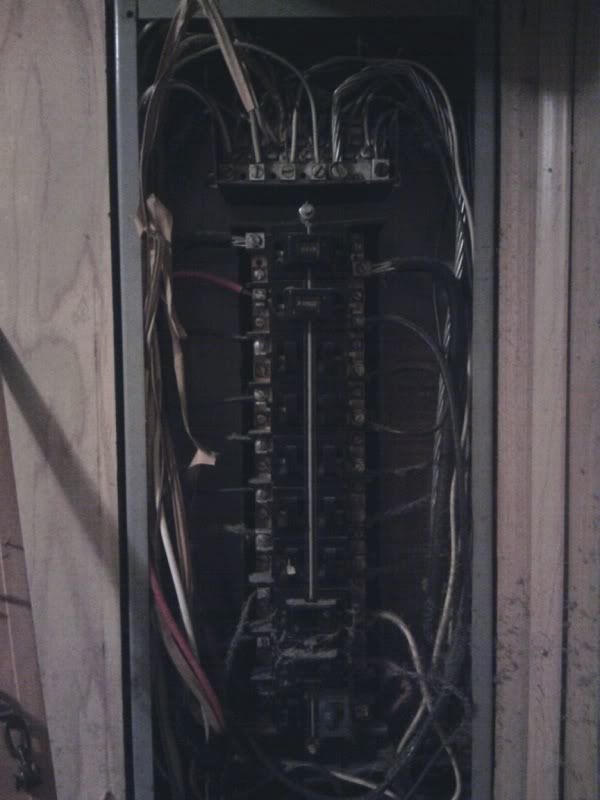 Sponsored Links
01-30-10, 06:57 PM
Join Date: Jul 2002
Location: Maryland
Posts: 15,144
When installing a subpanel it is best to leave the large draw items like the stove in the main panel and move smaller branch circuits to the subpanel.

The panel feed would be determined by what you need to run off it. I would think a 40 or so would serve your needs well and still have room for expansion.

Your panel is a Pushmatic which is no longer produced but if you search you can get breakers for them at a price premium over current models.
Posting Rules
You may not post new threads
You may not post replies
You may not post attachments
You may not edit your posts
---
HTML code is Off
---