Grounding relay with illuminated rocker switch
03-26-11, 11:14 PM
Join Date: Mar 2011
Location: US
Posts: 1
Received 0 Votes on 0 Posts
Grounding relay with illuminated rocker switch
---
Ok so after 6 hours of idiocy....i finally figured out the manual fan switch on an 04' cbr1000rr. Now i have 1 question about the switch that i bought.
I bought an illuminated rocker switch:
I purchased this before realizing (10 minutes ago), that i just had to ground the relay, in order to activate the radiator fan manually. So my question is, is it possible to wire this switch so that it lights up when the fan is on? Or am i SOL on that?
Here is how i wired the switch....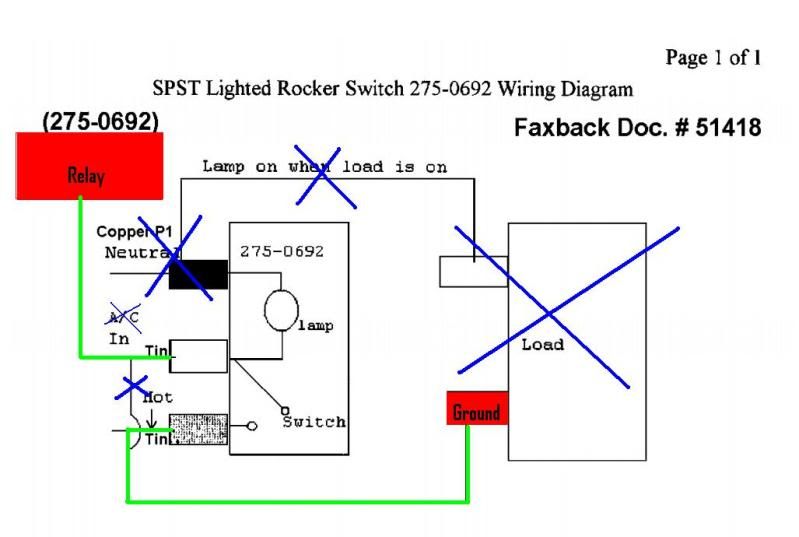 Is it possible to send power to the prong that i put the blue X over without burning up the switch, or damaging the ecu?
Currently the feed (blue X), is not connected to anything.
Sorry i'm a plumber and completely inept at anything electrical. Took me over 6 hours today, and 2 switches in order to figure out this simple and stupid wire job.
Sponsored Links
03-27-11, 10:11 AM
Welcome to the forums!
Do you just want to use the switch as an indicator?
Posting Rules
You may not post new threads
You may not post replies
You may not post attachments
You may not edit your posts
---
HTML code is Off
---