How to Extend Wires in Receptacle Box?
05-16-11, 07:08 PM
Join Date: Dec 2010
Location: USA
Posts: 80
Upvotes: 0
Received 0 Upvotes on 0 Posts
How to Extend Wires in Receptacle Box?
---
I am replacing the receptacles in my house. What I am finding is that some of the wires in the boxes are too short to reliably and securely reinstall the new outlets, even with back stab receptacles (I can get the wires in the back of the outlet but cannot get to the screws on the sides to tighten them). Is there a safe, legit way to extend these wires, or am I looking at some plaster work in my future?
05-16-11, 07:58 PM
Join Date: Nov 2007
Location: United States
Posts: 14,086
05-16-11, 08:10 PM
Following up on Tolyn's suggestion if you have two sets of wires pigtail both blacks to one pigtail and do the same with the whites. That will reduce the number of connectors needed and give a bit more room in the box. If you do go with wirenuts instead of Wagos you can do it with wirenuts that have built-in pigtails.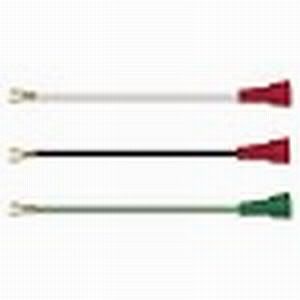 05-17-11, 03:00 AM
If your house is not that old you may find that there was some slack left in the romex behind the box. Not sure about all regions, but in some areas leaving some slack has been a required practice for over lots of years.
05-19-11, 12:53 PM
Join Date: Dec 2010
Location: USA
Posts: 80
Upvotes: 0
Received 0 Upvotes on 0 Posts
thank you all for the helpful suggestions. In the end, I pulled the drywall to reinsulate and moved the box to get the wire I needed (as well as some slack for the future). thanks again