Recessed Light Box and knockout cover
08-31-11, 06:20 PM
Recessed Light Box and knockout cover
---
I have disabled a few old recessed lights, removed the cans and leaving empty holes in the ceiling. I am using new florescent work lights in the garage instead of a bank of 40 year old recessed lights.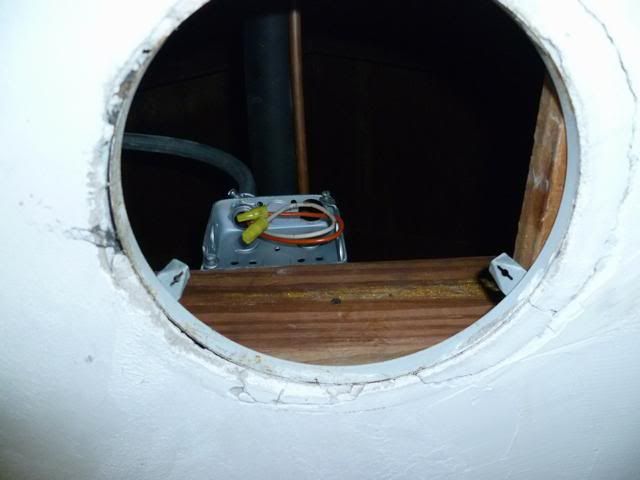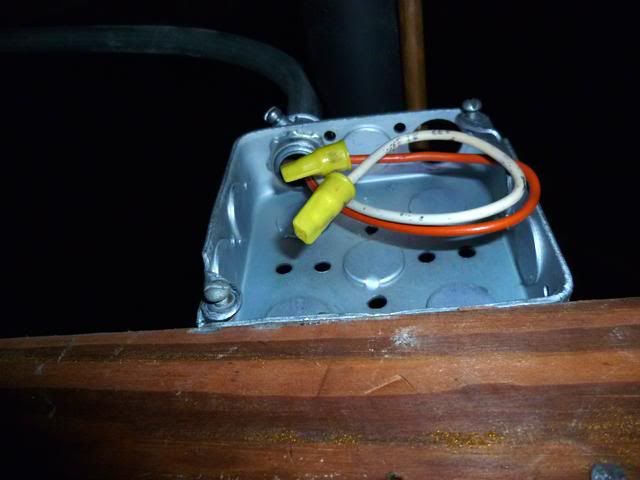 However, the original wiring was done with rigid conduits to a metal box near each recessed light. Now that I have disabled them, I am wondering what I should do with the hole. Should I just patch it with sheet rock and forget about it? Or should I keep my options open and cover the 7" diameter hole with some cover in case I want to add a light later? Are there any cover I can use for this purpose?
I left the original wiring in these boxes, and capped them with wire nuts. I guess if I want to use it later I still can.
Another question, see the knockout hole in the box? This box is not a problem since it is disconnected. But in many cases I need to cover these holes and the angle is just very tricky and those Home Depot 50 cent knockout cover (with claws) does not work. I could easily spent 10 minutes and they won't go in. The other case is an existing 4x4 junction box with a hole on the left or right side but it is a single device mud ring already mudded in. There has to be an easier way!
Any suggestions where I can buy some knockout covers that works easily? Any online sources?
Sponsored Links
08-31-11, 06:56 PM
Join Date: Nov 2007
Location: Twin Cities, MN
Posts: 13,267
If this wiring is going to be abandoned (it is made to never be used again by cutting the wires and/or pulling them out) then it is fine to tape over the can hole. If this box will remain useable, then the box is required to be accessible. Accessible means you do not damage the wall finish to access it. Removable access panels are a good idea because it keeps things open for later. I hate to be boxed in a corner.
If you want a fully finished look then I suggest removing the box at the first light fixture, extending the EMT to the ceiling surface, and repulling the wire. From there you can change it to a cable wiring method, metallic (MC/AC) or NM (romex)
The steel KO seals can be a pain. If you can find plastic ones they are much easier. You should be able to get them at a suppily house if the big box stores don't have them.
If not, either tap them in with a tool (I use linemens pliers) or slightly bend the "claws" inward so not so much force is required.
08-31-11, 07:03 PM
By looking at the pictures it looks like there's an attic area above this ceiling. Assuming there is one and you have access to it there be no problem sheetrocking over the holes since you would still have access to them from the attic.
Posting Rules
You may not post new threads
You may not post replies
You may not post attachments
You may not edit your posts
---
HTML code is Off
---