Do I need a ground rod?
08-31-11, 06:39 PM
Do I need a ground rod?
---
OK my house is all metal boxes and conduits and it's grounded.
EXCEPT...
where it went below grade, through the soil and came up to a metal junction box for the swimming pool light.
The section where it was buried below grade, they used the same metal rigid conduits 40 years ago. Over time, these metal conduits got all corroded, so I dug them all up and replaced with PVC. So now, I have a section of my circuit where the EMT pipe ends, changes to PVC, goes below grade, came back up on to the junction box as shown below, then goes to the pool light.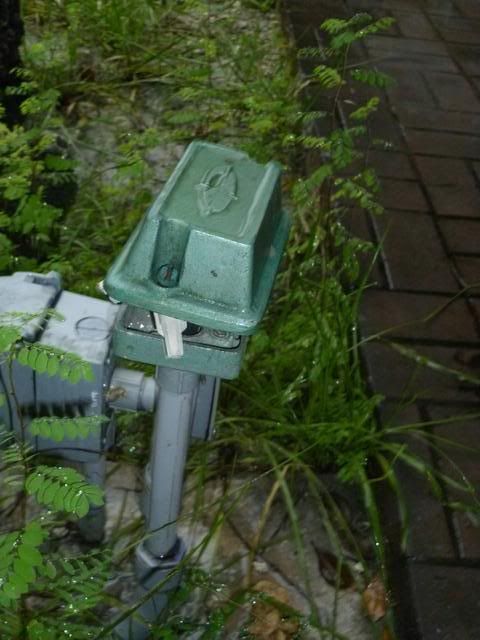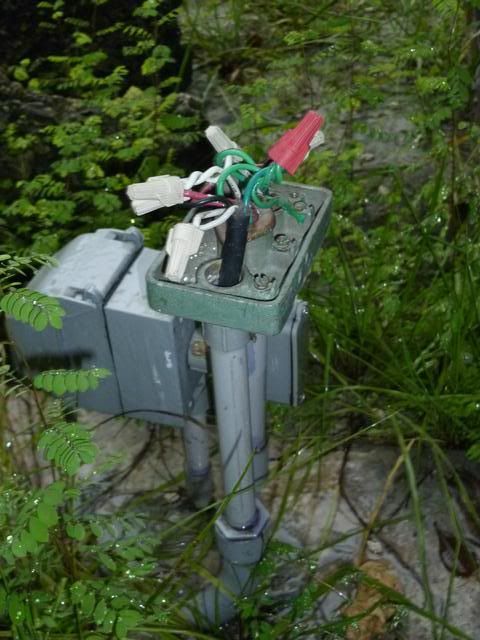 I have three conductors coming up to this box, a black, a white and a green. So the green wire takes it back to the indoor junction box and is grounded there. But this metal junction box also has a screw for the green wire as well. Is it necessary to connect the green wire to the old grounding screw on this box? Now that I have changed the conduits below this metal box with PVC conduits, this metal box is no longer grounded, so I need to ground it somehow? or the green wire from the indoor junction box is already doing the trick?
Sponsored Links
08-31-11, 06:49 PM
Yes, you will need to connect the green grounding wire to the metal box. Before you replaced the metal conduit with PVC the box was grounded via the EMT. Now the box is no longer grounded. You can ground it by attaching a pig tail from the grounding screw to the green ground wire already in the box.
08-31-11, 07:11 PM
Your receptacle box Is lacking support. The pool light also needs gfi if its not already protected.
Posting Rules
You may not post new threads
You may not post replies
You may not post attachments
You may not edit your posts
---
HTML code is Off
---