Light switch help
03-03-12, 06:27 PM
Join Date: Dec 2011
Location: USA
Posts: 13
Light switch help
---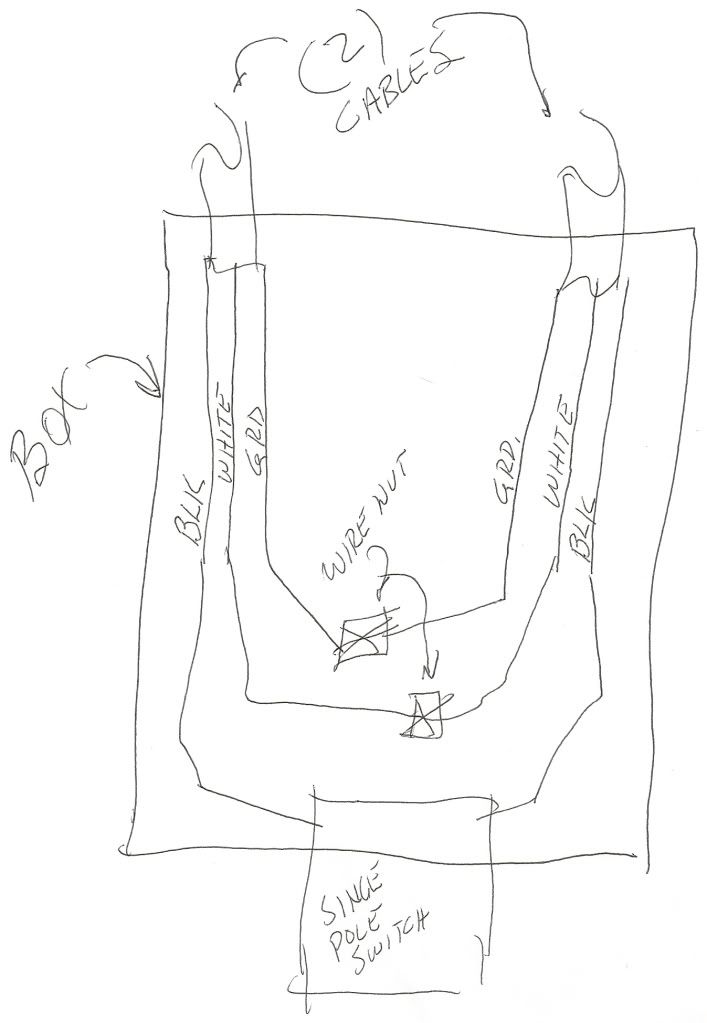 I have a light switch in my den next to my back door that goes into the backyard. When I bought the house the outside light had been taken down and they just wired nutted the wires. I just left it as it was because the garage is adjacent to to it and I put motion detectors outside of the garage. I just redid my den and replaced all the electrical outlets. I want to add a light to these wires but there is no power to them. When I took this switch loose this is what I found. It is a single pole switch with both black wires attached to it. The white and ground are wire nutted inside the box. I don't know why this was done and what do I need to do to get power to the outside wires so I can mount a light. I'm thinking I need to get a double pole switch and hook the whites and blacks..just not sure.
Sponsored Links
03-03-12, 06:49 PM
Assuming there is only a single two conductor cable at the light one of the cables at the switch should read 120v between the black and white and the other cable 0 volts black to white. The test should be done with the wires disconnected. If neither cable shows voltage between the black and white try black to ground.
03-04-12, 07:43 AM
You do not want to connect the whites to the switch. They are the return path for the current. The way you sketch show the power should be on one of the blacks on the switch. The other side will be the switched side.
Posting Rules
You may not post new threads
You may not post replies
You may not post attachments
You may not edit your posts
---
HTML code is Off
---