How to install grounding wire between service panel and grounding rod?
03-12-12, 12:28 PM
How to install grounding wire between service panel and grounding rod?
---
Hi,
I am in the process of selling my house and the inspector has stated I need to install a grounding wire between the service panel and grounding rod. I have a General Electric Service Panel w/200 amp main breaker. Is it just running a ground wire from the ground in the panel box to the ground rod outside? Does it matter what size/type of ground wire to use?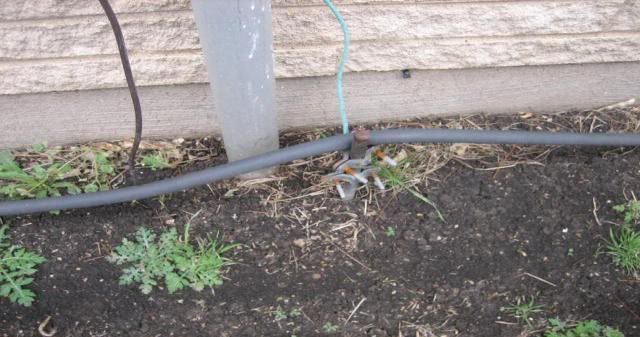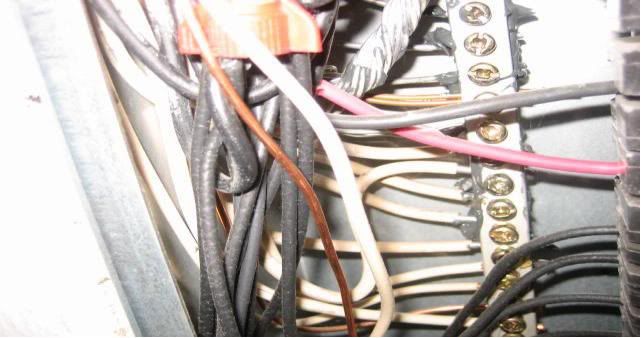 03-12-12, 12:58 PM
In your second picture it doesn't look like the ground wire is attached. Is that your problem or is that not your ground wire in the upper middle of the picture (A). Is it the solid copper wire (b)? Size of ground wire depends on main breaker size. What is your main breaker size?
03-12-12, 01:25 PM
Yes, you will only need to run from the panel to a properly installed ground rod or rods. In your case, a #6 bare copper conductor from the grounding bar to the rod is all you need. I would hammer that existing rod down—at least 1 inch or so below ground. Attach the #6 conductor to the rod—using a direct burial type grounding clamp. The #6 will need to terminate on the grounding bar in the panel. If you don't have a space for the #6, then you will need to make room. [Note: Get back to us if no room is available for your #6 conductor). Note 2: A home inspector has no authority what so ever, but it seems he or she is correct—depending. Depending meaning: We wouldn't know, unless we could personally inspect the grounding system. Your home could be using another grounding means to satisfy code. But correcting minor problems (Like adding a #6 bare copper conductor) to sell your house doesn't hurt, and sounds good to me!!! I guess I should add, the #6 conductor—once it hits dirt--should be buried. I say bury it over 6 inches deep—providing a 6 inch (or more) deep trench from the house to the rod (or rods). Note: The above assumes your existing electrical equipment (Ground Rods) meet code.
---
Last edited by SeaOn; 03-12-12 at

01:53 PM

.