2 1/2 Outlets stopped working
05-27-12, 08:03 PM
2 1/2 Outlets stopped working
---
I have 3 outlets along one wall in my living room. The first one has a lightswitch on the top and a plug on the bottom, the next two outlets are both duplex plugs.

Yesterday all the plugs stopped working - the lightswitch still works, however.

I tried flipping all the circuit breakers and nothing changed.

What would you do to troubleshoot this?
Would you try changing the first plug that is part lightswitch/outlet?
05-27-12, 08:12 PM
Is the switch a switch loop? that is does the power for the light originate at the light or the switch. If you have a black and white wire on the switch and the tab between the receptacle and switch has been removed then it is a switch loop.
Would you try changing the first plug that is part lightswitch/outlet?
No. First look for a tripped GFCI receptacle. It could be in any room, garage, basement, inside, outside, hidden behind something. Then start opening boxes and looking for bad connections. It could be in the last working fixture or first non-working fixture.
---
Last edited by ray2047; 05-28-12 at

07:29 AM

.
05-27-12, 08:17 PM
Thanks, I did check for GFCI. Although, I'll check again.

So, what if is a switch loop? The light switch works...the plug below it on the fixture does not though...

Thanks again!
05-27-12, 10:20 PM
In a switch loop power comes in at the light or other switched fixture and a cable carries the hot down to the switch and back up to the light. If you have that the light may not even be on the same breaker as the receptacle. See also my explanation above.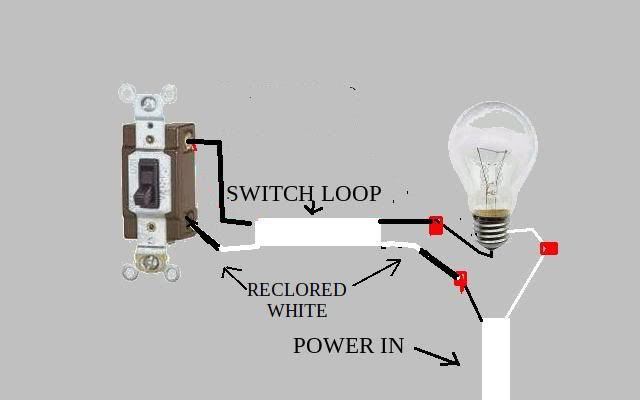 05-28-12, 07:25 AM
Join Date: Jul 2002
Location: Maryland
Posts: 13,935
I would look for a failed connection at either the last working or first non-working device.
05-28-12, 10:26 AM
Thanks
---
Thanks for the feedback! I found it very helpful