flickering recessed lights
08-07-13, 12:23 PM
Join Date: Nov 2012
Location: USA
Posts: 14
flickering recessed lights
---
Hi all,

My kitchen recessed lights started flickering a couple nights ago. The flickering seems to be confined to the kitchen lights and I was able to narrow it down to one circuit.

Can someone help me figure out how I would troubleshoot what could be the problem? I'm guessing a loose cable somewhere but not sure how to troubleshoot?

Any help would be greatly appreciated!
Sponsored Links
08-07-13, 12:28 PM
First open the switch and check for loose connections and move any backstabs to the screws. Remove any wire nuts and inspect the inside for a damaged or corroded spring or just replace with new ones.
08-07-13, 12:44 PM
Join Date: Nov 2012
Location: USA
Posts: 14
Hi Ray,

Thanks, I didn't even think to check the switch first...I was too busy trying to wrap my head around how to get into the recessed lights to test the connections? I will do that tonight and report back.
08-07-13, 01:41 PM
The problem cold be the thermal protector failing on multiple lights but that seems less likely. They are not over lamped are they?
To get to the connections on a new work light remove the trim and there should be two or three screws near the bottom holding the can. You can remove the screws and push the can up and out of the way.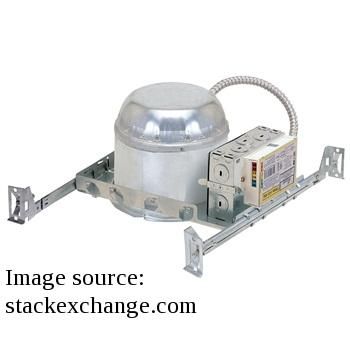 Old work cans usually have tabs that need to be pulled in to drop the light down.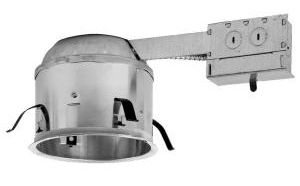 Posting Rules
You may not post new threads
You may not post replies
You may not post attachments
You may not edit your posts
---
HTML code is Off
---