Seal around conduit through stucco wall
07-12-14, 09:27 PM
Seal around conduit through stucco wall
---
Hi,
I'm not sure if this is the right forum, but I thought you guys might know a thing or two about conduits outside.
I'm installing a sprinkler controller in my garage. I made a hole in stucco and I need to know the best way to seal around the hole to prevent water penetration into the wall.
Another part of this question is how to seal the conduit on the other side, near the sprinkler. There, the conduit will come up from the ground and I need to basically put something into the conduit around the cable to keep water out.
Two options I've seen so far are silicone caulk or duct seal. Silicone caulk seems like an OK option, but I'm not sure what type would stick to both stucco and PVC. What would you recommend?
This is the box in garage wall. I want to seal around the stub going into the wall.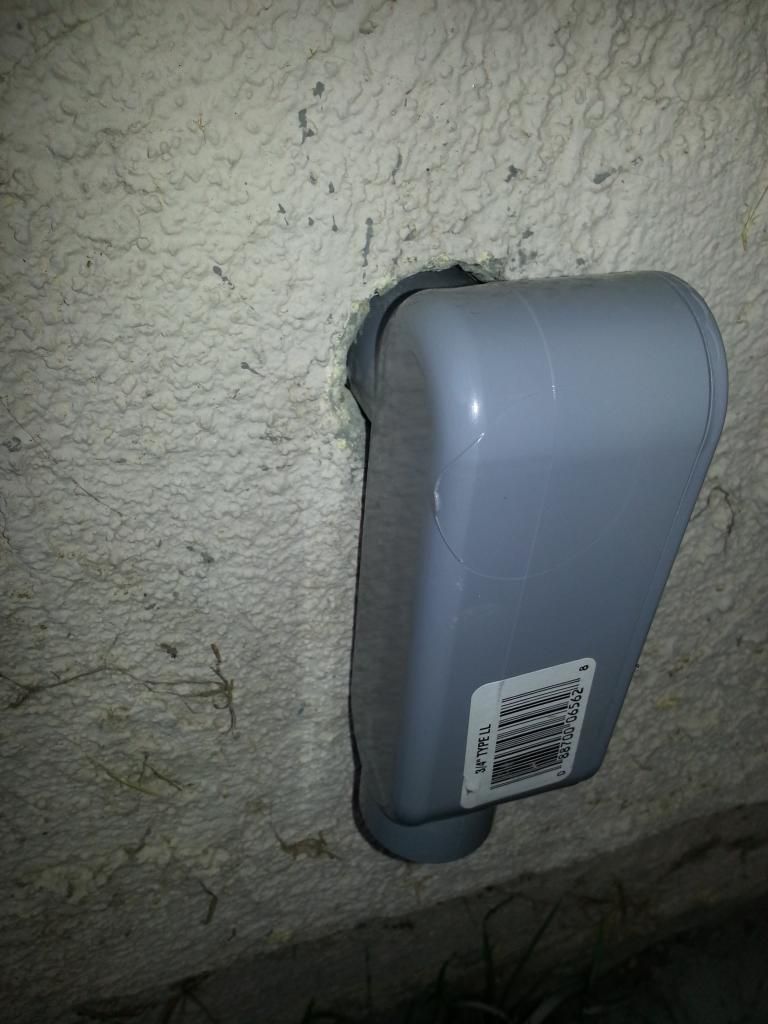 07-12-14, 11:03 PM
Join Date: Jul 2002
Location: Maryland
Posts: 13,894
Silicone caulk would be less obtrusive, but duct seal would work also.
07-13-14, 12:59 AM
Join Date: Mar 2006
Location: Wet side of Washington state.
Posts: 16,321
I would advise a siliconized acrylic latex caulk as it is paintable. Straight silicone caulk cannot be painted.

Any particular reason why you are using an LL fitting rather than an LB? The LB is generally easier to get wires through.
07-13-14, 04:10 AM
Join Date: Mar 2005
Location: USA - N.E.Tn
Posts: 45,164
I've caulked a lot of protrusions thru stucco with siliconized acrylic latex caulk. If you don't intend to touch up the paint at this time you can use a clear latex caulk. Pure silicone might adhere a little better but as Furd stated - it's not paintable!