Breaker Issues
10-05-14, 07:40 PM
Join Date: Oct 2013
Posts: 13
Received 0 Votes on 0 Posts
Breaker Issues
---
Today I had an issue with a breaker for my basement. It kept tripping all of a sudden and i do not know why. I tried to reset it multiple times and then I heard a pop in one of the other rooms. I am not sure what it was but in my work room it was hazy (assuming light smoke) and some black fluid was oozing from my dehumidifier. I am not sure if it is related. I have not changed anything to the electric that should draw more amps, so I am not sure what caused this.
Here is the breaker that was the issue-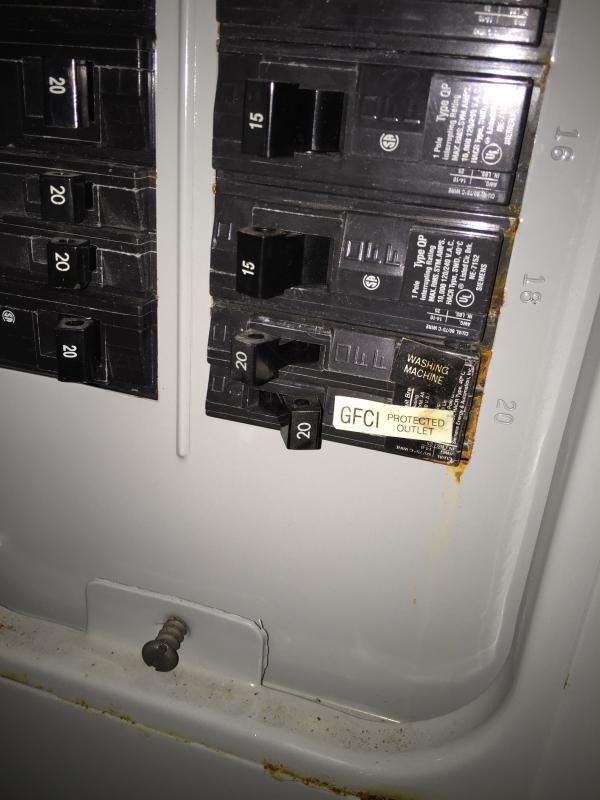 Here is the black ooze from my dehumidifier-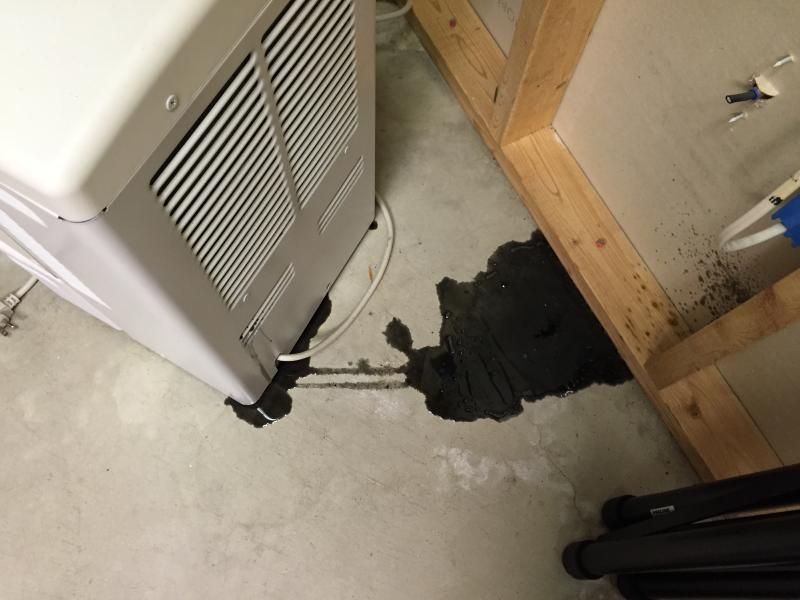 Any ideas why this just started happening? Any idea of how to fix this?
Sponsored Links
10-05-14, 07:56 PM
Join Date: Nov 2007
Location: Twin Cities, MN
Posts: 13,057
I'm thinking maybe the compressor blew apart and the oil had leaked out. A locked compressor would easily cause a breaker to trip.

Will the breaker reset with nothing plugged in on that circuit?
10-05-14, 10:38 PM
Banned. Rule And/Or Policy Violation
Join Date: Apr 2013
Location: USA
Posts: 4,297
Received 0 Votes on 0 Posts
FYI the last thing you want to do keep flipping a tripped breaker without figuring out what's causing it to trip.
If you try it once and it trips there's a dead short or something's locked up.
Time for a new dehumidifier.
10-06-14, 06:25 AM
Join Date: Oct 2013
Posts: 13
Received 0 Votes on 0 Posts
I have the breaker back on and everything seems fine minus the dehumidifier of course. I am going to be home all day and will watch it. Don't want any fires. RIP dehumidifier.

Thanks guys.
10-06-14, 07:51 AM
I'm noticing a lot of rust around your breakers. That could be caused by a water leak from the meter pan.
PJ is right, the rust is not normal and will eventually cause you a lot more problems than a bad dehumidifier if the cause is not corrected. Can you pull the panel cover and post a picture of the panel without the cover? You may want to turn off the main breaker for safety if you are not comfortable with doing this....OR....hire an electrician to remove the cover, inspect the interior and make a recommendation.
Posting Rules
You may not post new threads
You may not post replies
You may not post attachments
You may not edit your posts
---
HTML code is Off
---