Main Panel Wiring
04-30-15, 11:43 AM
Main Panel Wiring
---
Good afternoon, quick background information. Moved into house 1.5 years ago, house was built in 1992. 200 Amp service, Square D QO main panel. When I moved in, the panel was full and I could tell somethings were added on after the house was built (example: dedicated 120 volt outlet for hot tub, outside shed..) Anyway, I needed more room for a mini-split A/C system and I knew I was going to add more things down the line so I installed a 125 amp Square D QO sub-panel(breaker is 100 amp) right next to the existing panel. During my research on this great site I found some other things that arent correct and want to work on correcting them. I found some small issues when I first moved in and corrected them, example 20 amp breaker installed on a 14 gauge circuit for the garage...
I know that the ground lug is double tapped and that was me when I installed my sub-panel and I will be correcting that soon but the point of my thread is the neutral and ground bars. You will see in the pictures below that the neutral bar is full and just about every spot is double tapped which from what I read is no good. Ground bar spots are double tapped but from what I read is OK. What is the best I can do to fix these issues?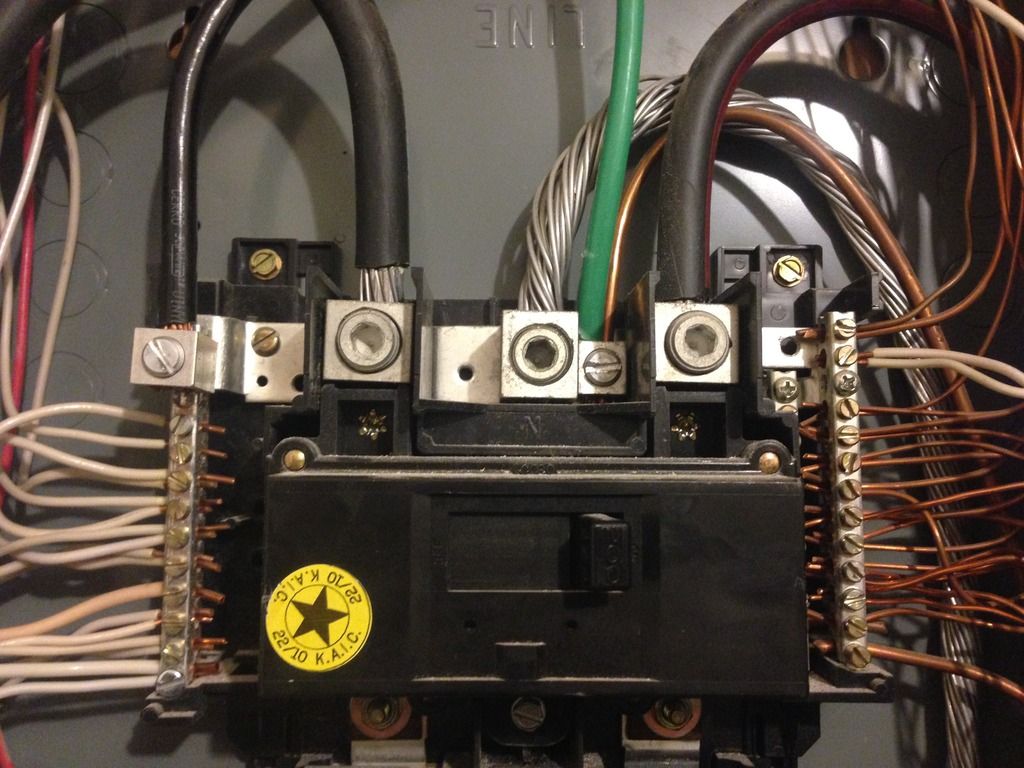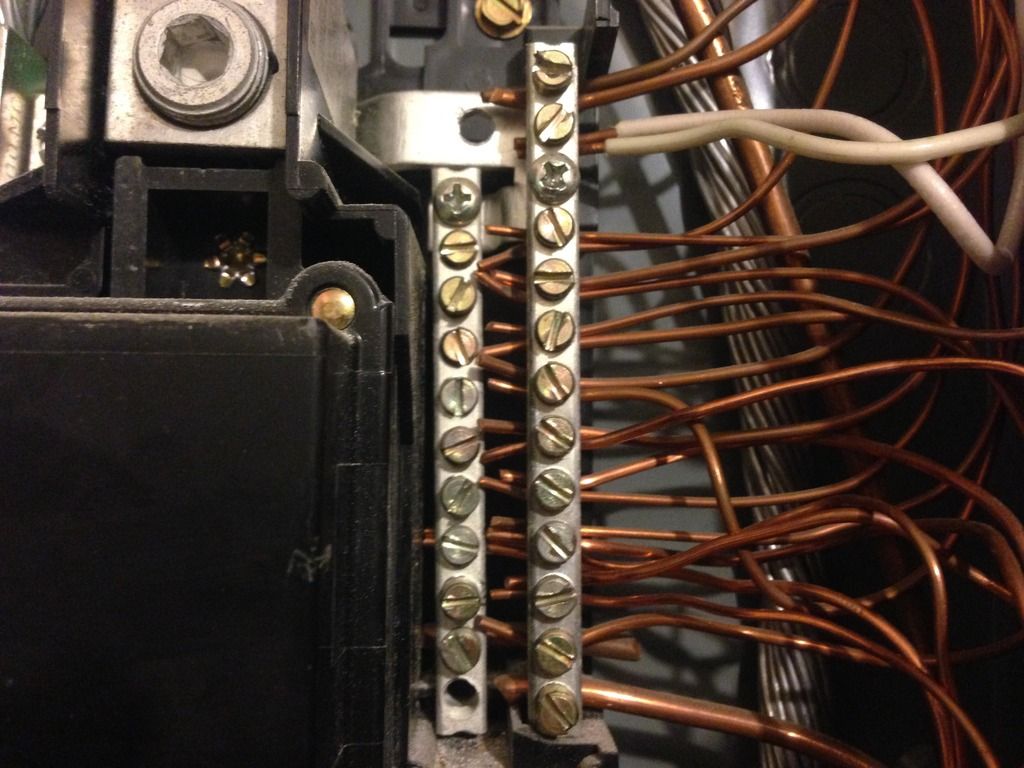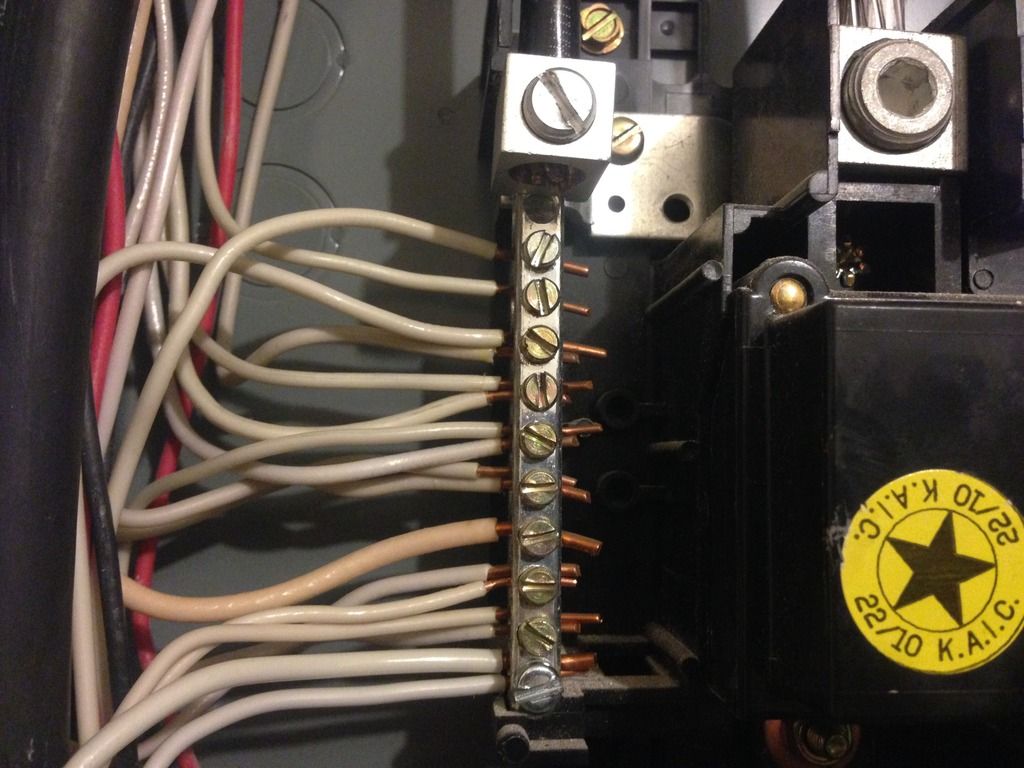 04-30-15, 02:03 PM
Join Date: Jul 2002
Location: Maryland
Posts: 13,895
If you look on the back of the panel you should see several small raised bumps with a tapped hole near them. This is where additional ground bars can be added. Move as many grounds as you need to free up holes for the neutrals. They can be spliced if needed to reach the new bar.

The ground bars are available in several sizes for a few dollars each.