Turning the corner with romex
11-08-15, 08:41 AM
Turning the corner with romex
---
While rewiring a bedroom, instead of spider legs from the junction box, I am daisy chaining along the wall. I need to bend around a corner of the house, and don't have the right tools to drill through those studs. I read that I can notch the wall as long as I put the steel protectors over the cable. Does this look right? Are the notches deep enough? would it be a better idea to run a cable down from the junction box in the ceiling for each wall?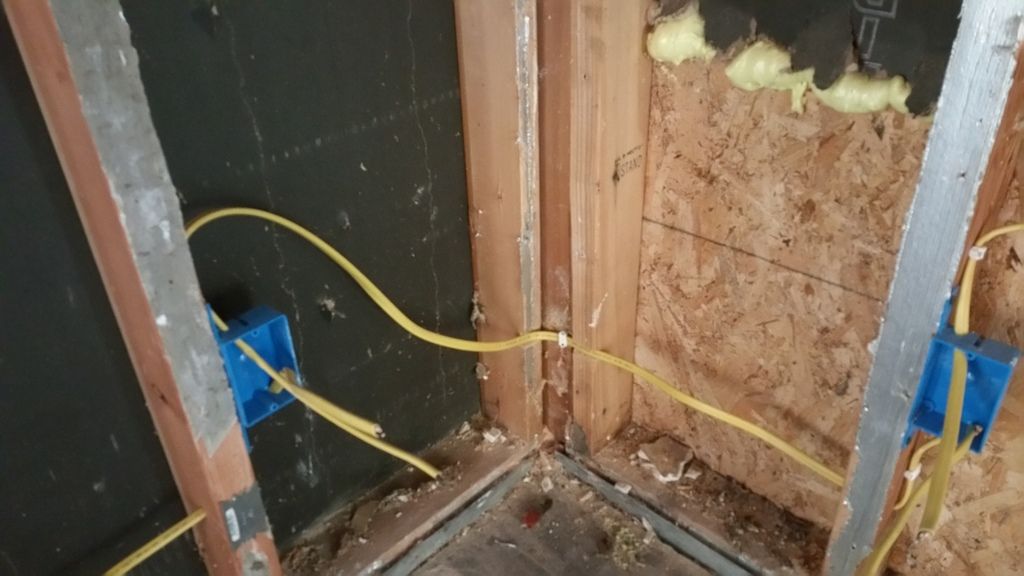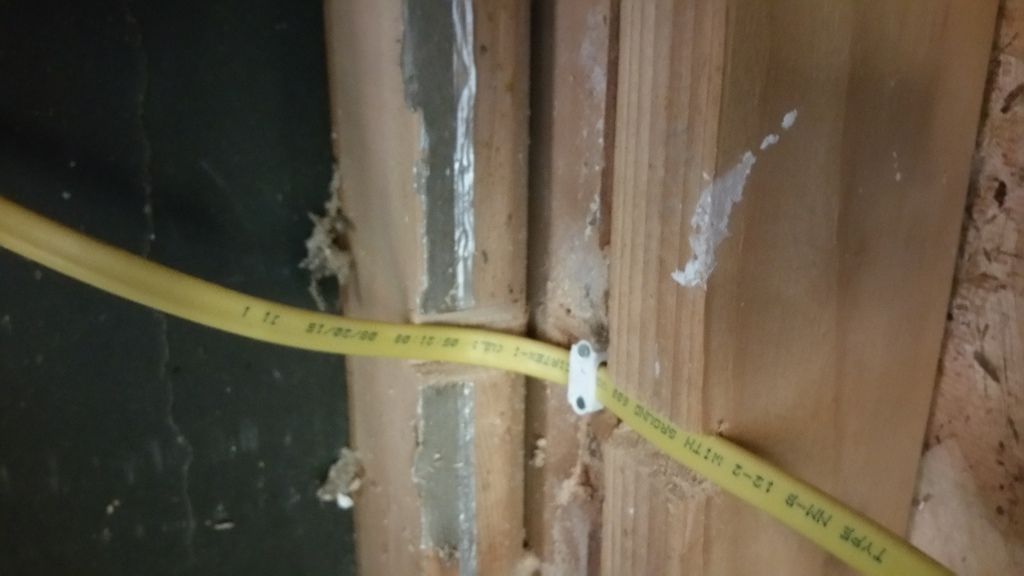 11-08-15, 08:59 AM
You can't drill two 1" holes into the center of the studs with a spade bit from each side so that the holes intersect and then pull the wire through? That's what is normally done!
11-08-15, 09:14 AM
Join Date: Jul 2002
Location: Maryland
Posts: 15,218
Either drill two intersecting hole or go down through the floor and come back up under the other box.

Drill one hole upward and the other downward to make it easier. You straighten out the 90 degree turn.