Replacing single pole light switch with dimmer
03-16-16, 01:58 PM
Join Date: Mar 2016
Location: Canada
Posts: 1
Replacing single pole light switch with dimmer
---
I'm trying to replace a single pole light switch with a Leviton 6674 dimmer. This dimmer has four wires including the ground wire and a wire which is tagged and used for three-way applications which I won't be using. The problem is the old light switch did not have a ground wire attached nor do I see one loose in the metal enclosure box. I've been searching online for a similar wiring setup as this but can't seem to find it. I am just wondering how to properly install and ground this dimmer. The box enclosure is metal and I noticed two screws inside and at the back of the box with three different bare wires attached to these screws. I assume I will have to attach the ground wire from the dimmer to one of these screws. The left screw has one bare wire attached that originates from the top left corner of the back of the metal enclosure while the right screw has two bare wires attached that originate from the top right and bottom right of the back of the metal enclosure. It's difficult to see the wiring setup with the photos I took and the paint discolouring some of the wires so I included a rough drawing of the setup to help visualize it. The home in which this fixture is located is nine years old so I would like to assume that they wired it to fairly recent standards. Any help would be greatly appreciated! Thanks!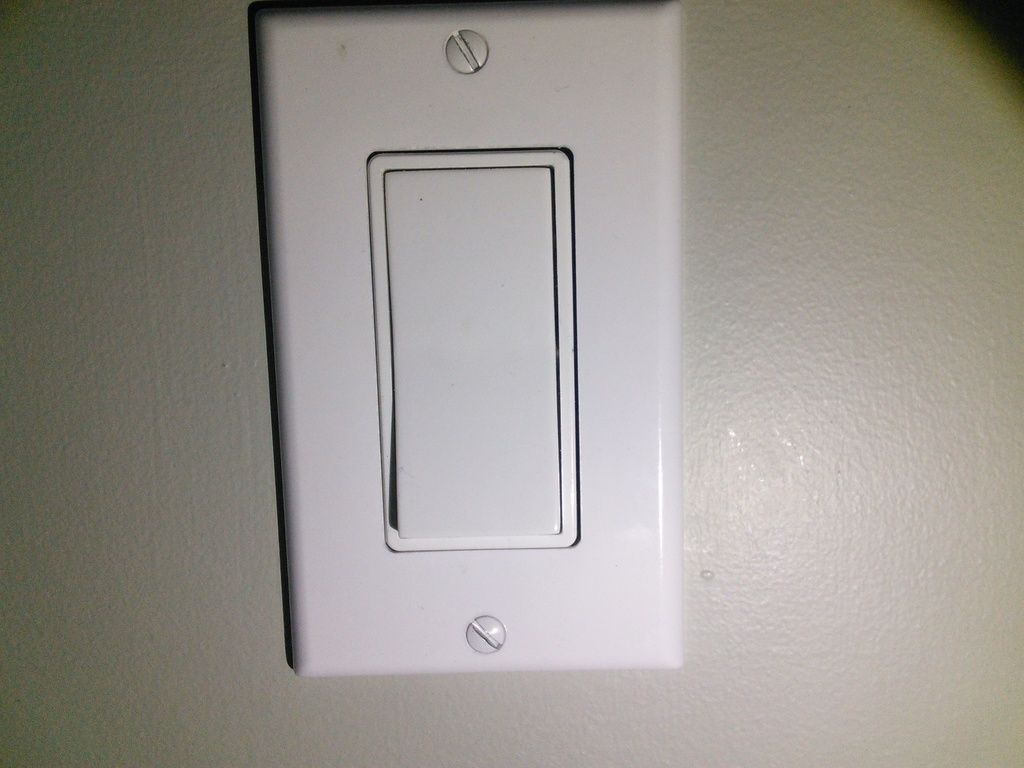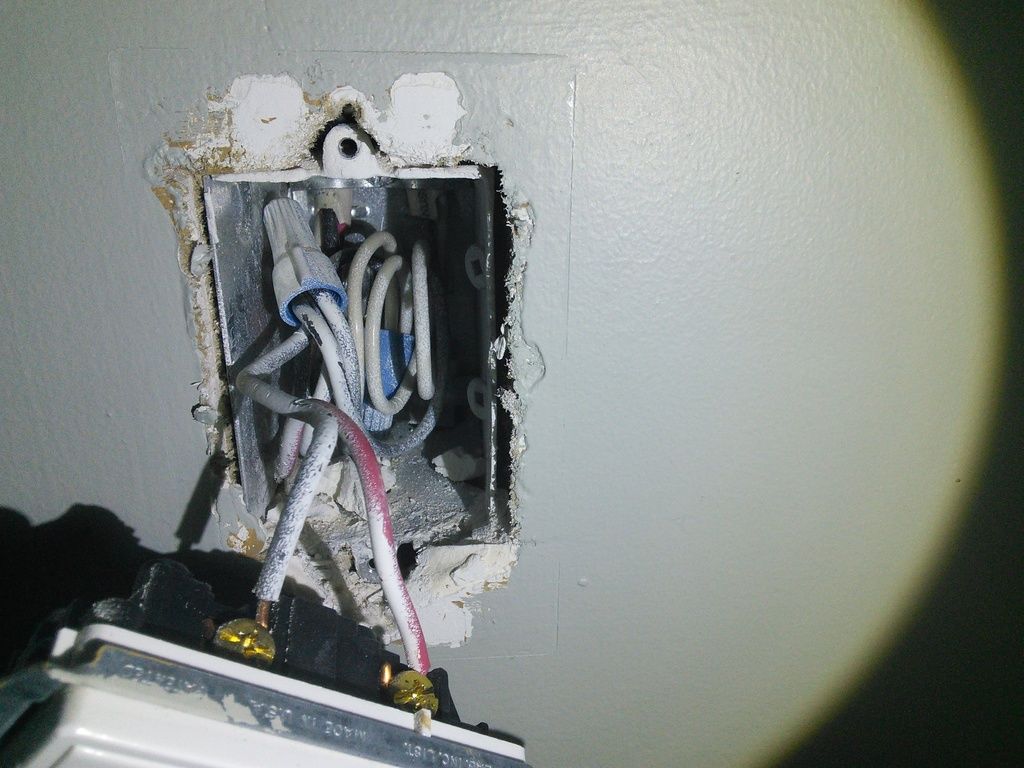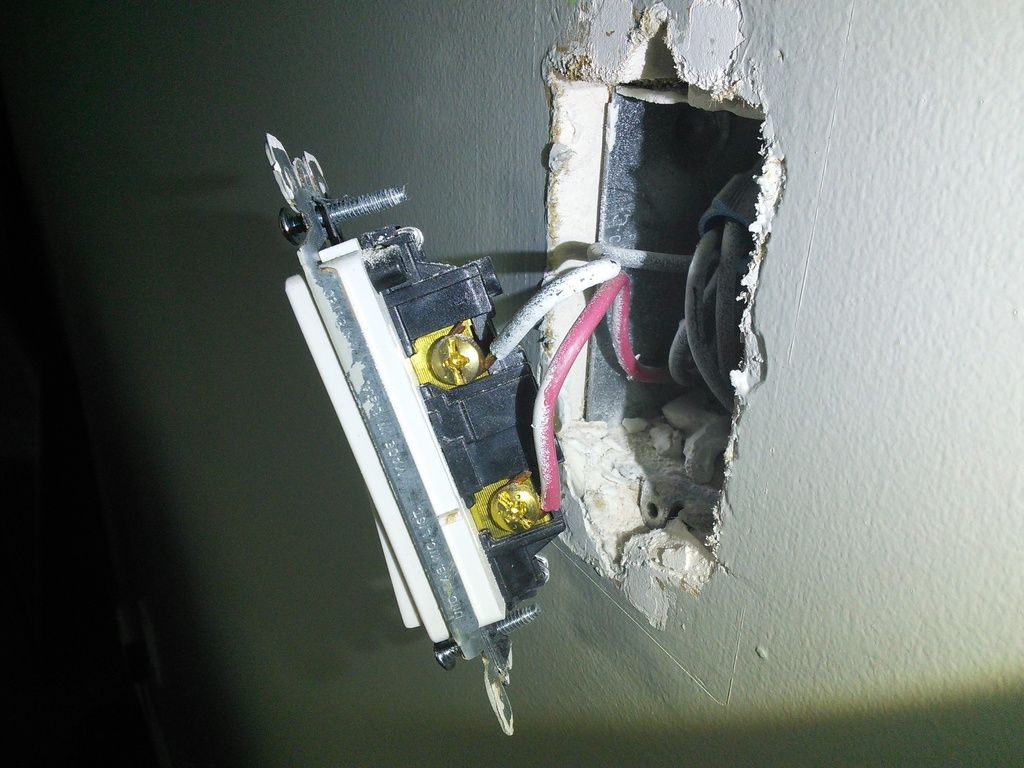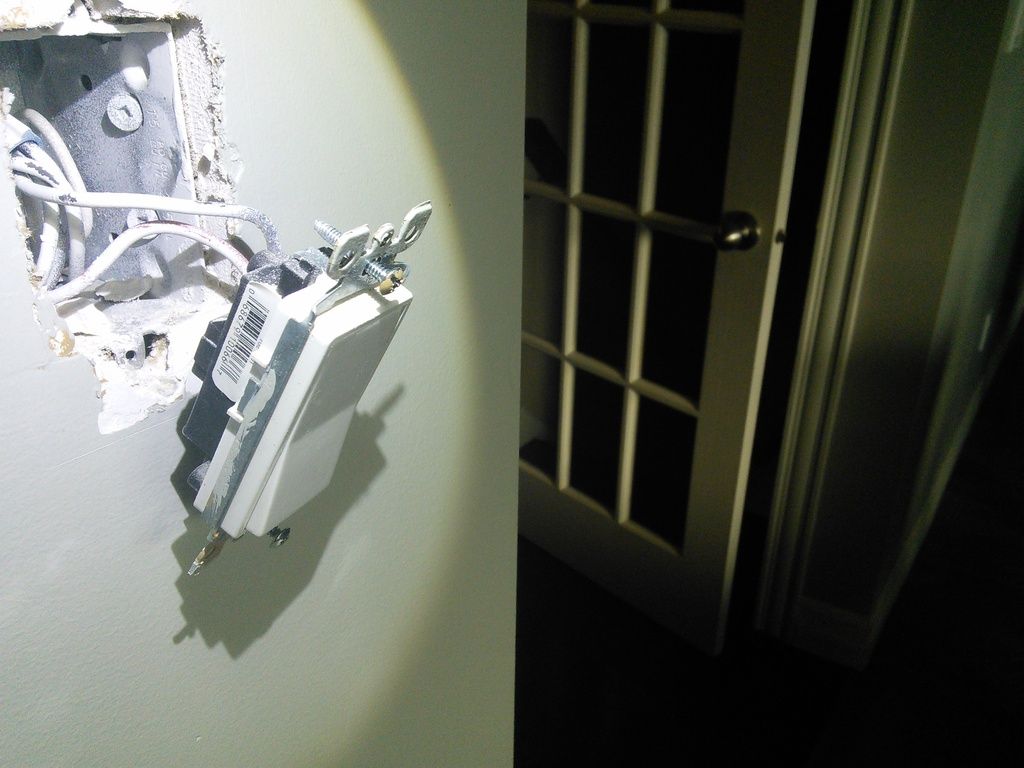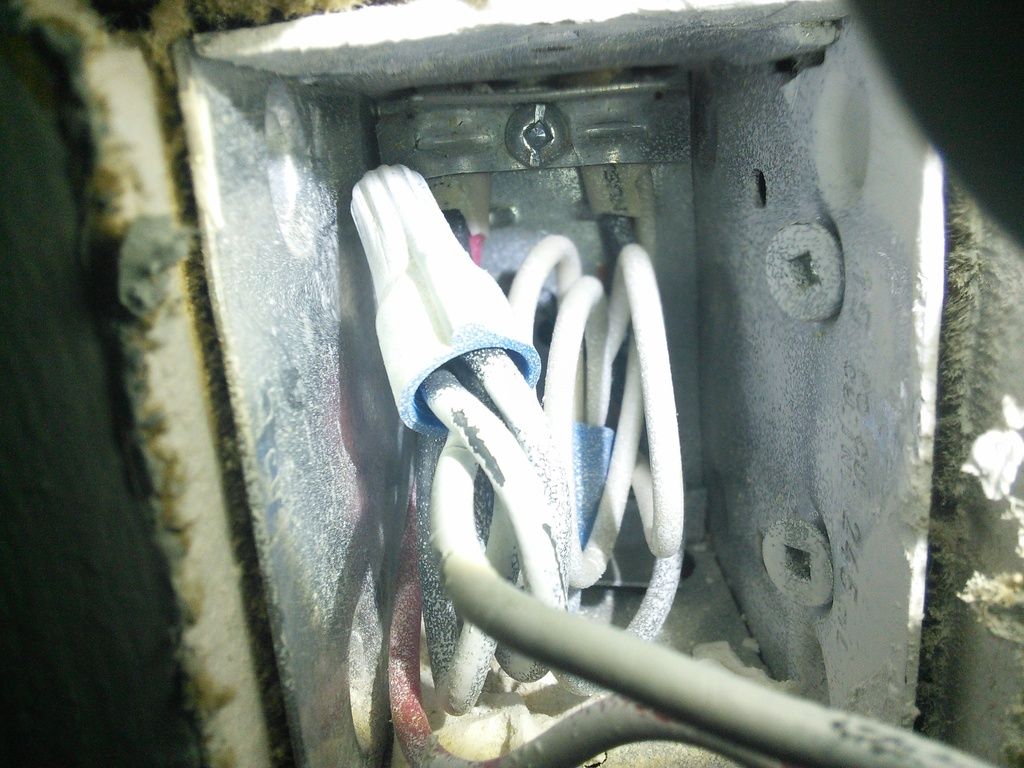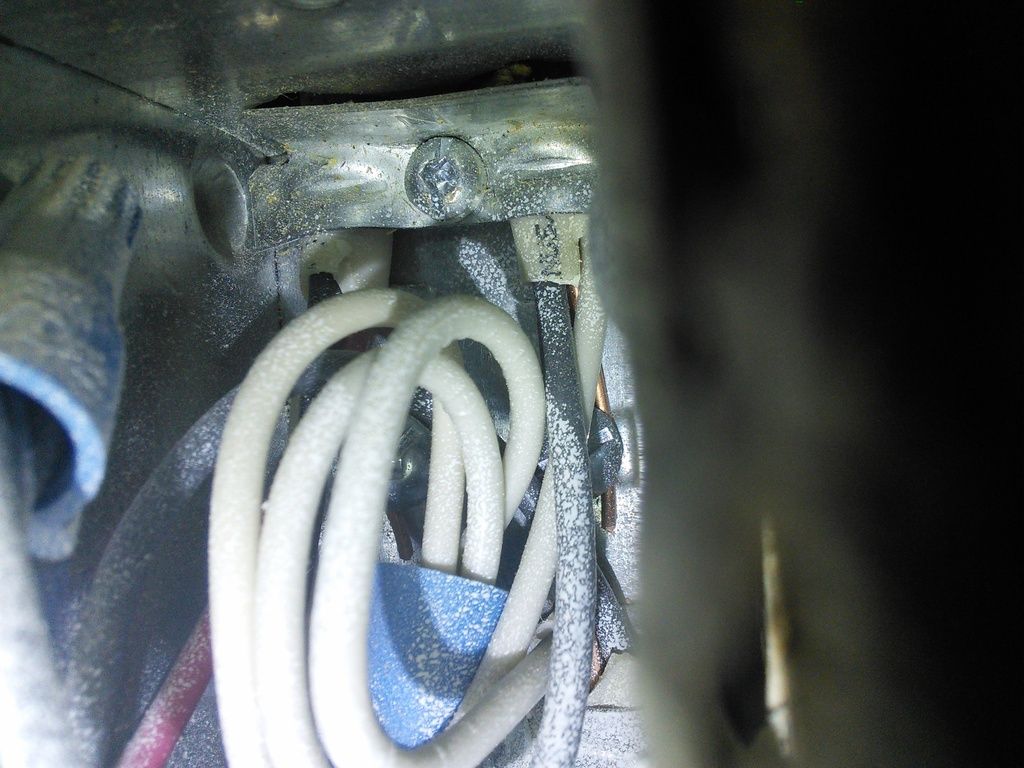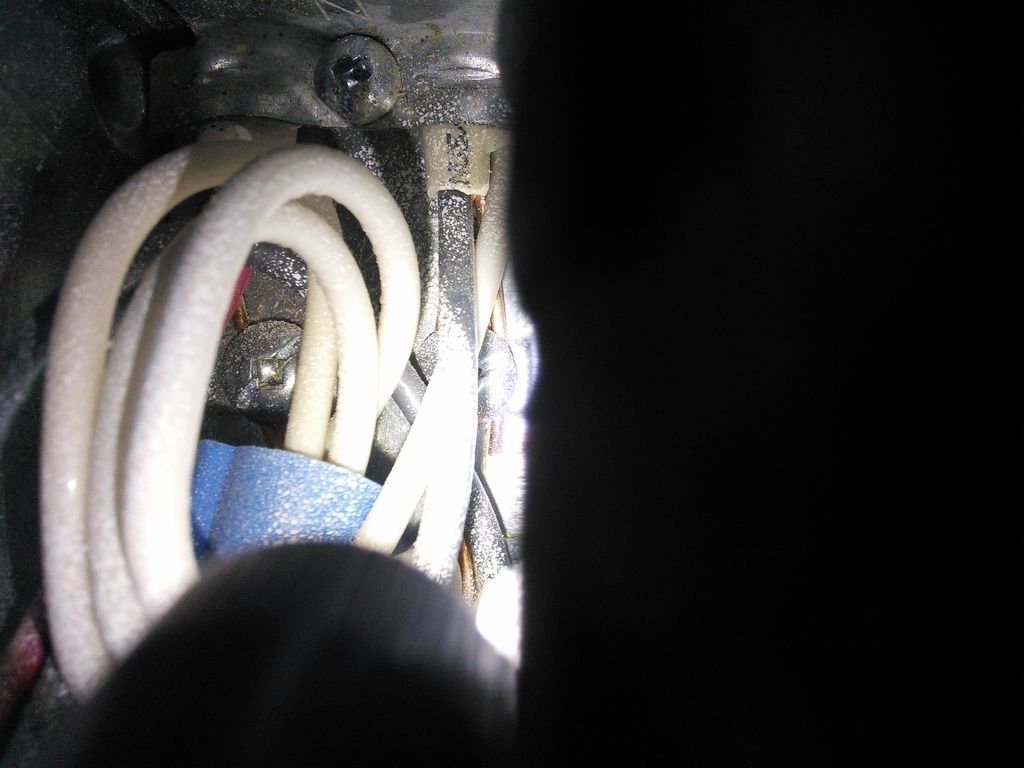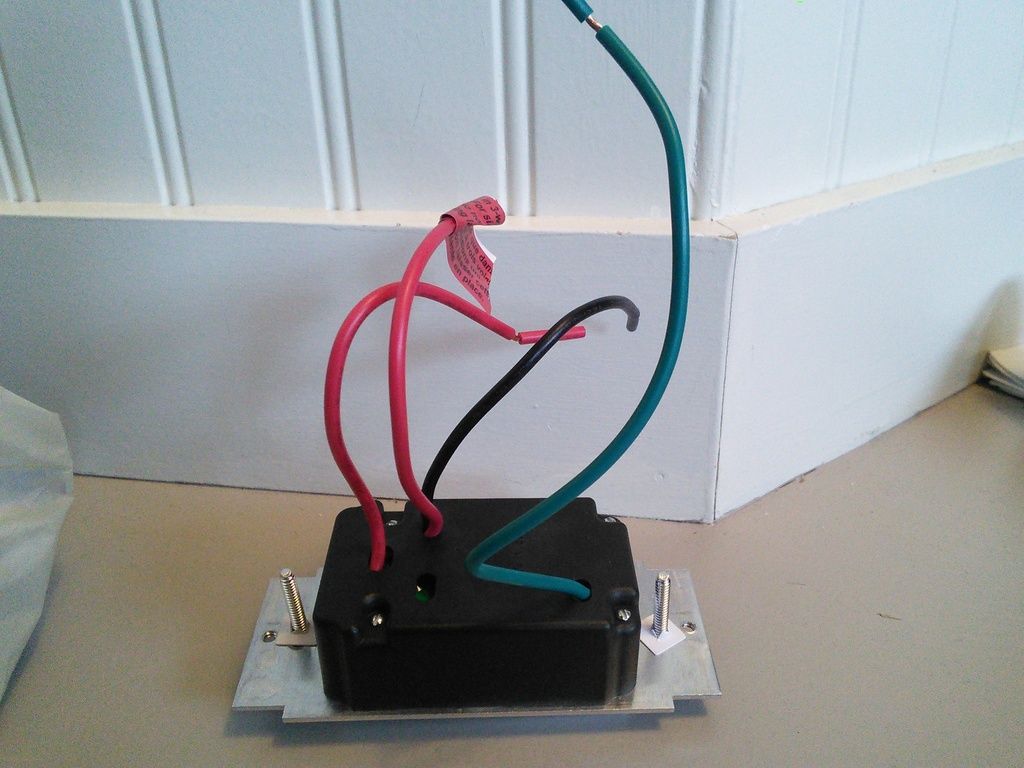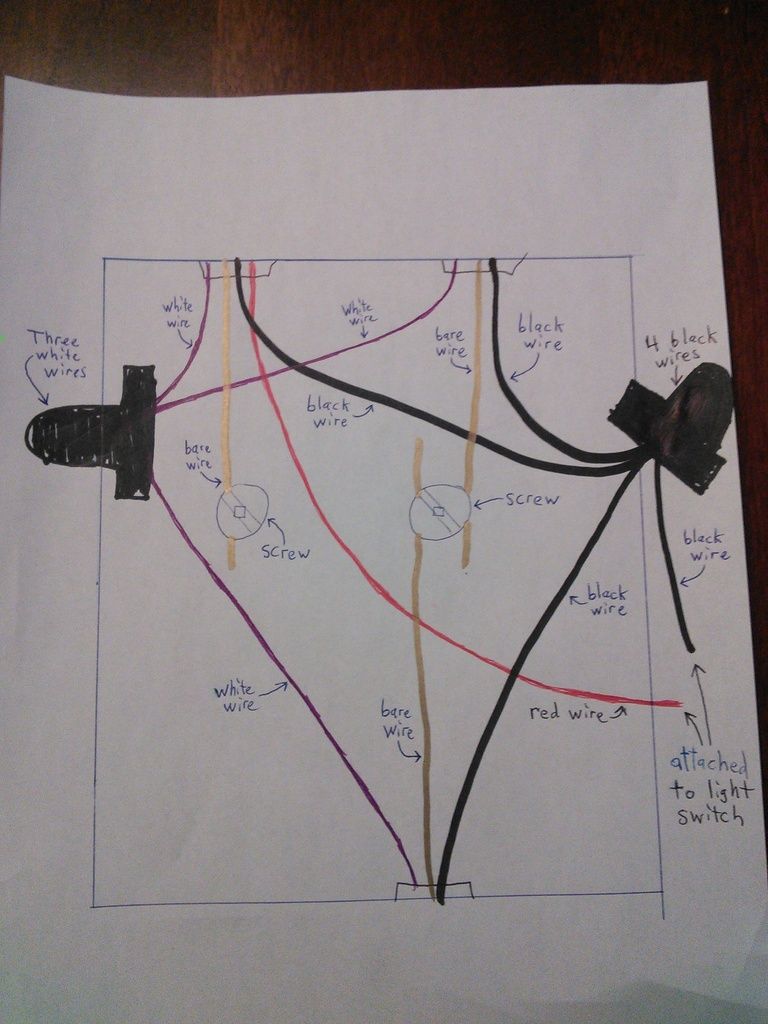 Sponsored Links
03-16-16, 02:11 PM
Post approved...
Welcome to the forums...
Someone should be around to help you shortly....
03-16-16, 02:49 PM
Join Date: Nov 2010
Location: USA
Posts: 25
With the newer switches they are now made to work either as a single pole or a 3-way. If memory serves me correct the red wire with the label is left as is for single pole. If you were in need of the 3-way function you would wire it accordingly using that red labeled wire. The label should tell you, but also there should be instructions as to the use and install which did come or should have been with the switch.
03-16-16, 03:02 PM
Join Date: Nov 2010
Location: USA
Posts: 25
Sorry sent my previous reply unfinished. The ground wire from the switch should be attached to the shortened bare coppers wire in the back of the box which should be together. You most likely will have to pigtail the copper wires together then go to the gal box then to the green switch wire.
03-16-16, 11:02 PM
Your dimmer is pretty straightforward to wire.
Red to red. Black to black. Green to bare ground. Red wire with label is not used - cap it off.
Posting Rules
You may not post new threads
You may not post replies
You may not post attachments
You may not edit your posts
---
HTML code is Off
---