A/V junction box - removing knockouts
03-24-16, 06:48 PM
Join Date: Dec 2014
Location: USA
Posts: 24
A/V junction box - removing knockouts
---
Hi everyone. I've got a junction box on the second floor where all the video, network, and phone lines are routed (not power). It may have another name besides junction box but I haven't been able to find one. It is the width of a stud cavity (~14"), about 3 feet tall, and 3 or so inches in depth) and fits inside the wall between the drywall sheets.
I want to run a network cable out the bottom through one of the knockout panels and I can't figure out how to remove it. It's not like the typical electrical switch box knockouts. Because the box is installed in the wall between the studs I can't look at it from the sides to see how the knockout is attached. The knockout is about 2 to 3 inches in diameter.
Sorry I don't have any pictures, I'll try to get some but I have to move a bunch of clothes and fuss with the metal panel that covers it and is held on by a bunch of screws.
Does anyone have answers or can point me to where I can research it further? It's a pain without knowing what to call it.
Sponsored Links
03-24-16, 07:02 PM
03-24-16, 07:12 PM
03-24-16, 08:20 PM
sounds like you are dealing with a structured media cabinet.
03-25-16, 02:39 PM
Join Date: Dec 2014
Location: USA
Posts: 24
Thanks for the responses. Now that I know it's a structured media/wiring cabinet at least I can call it by the right name. Tolyn, that item you have is almost exactly right - it's the right size but of slightly different design.
So here are pictures. The cover door says "Open House" on it.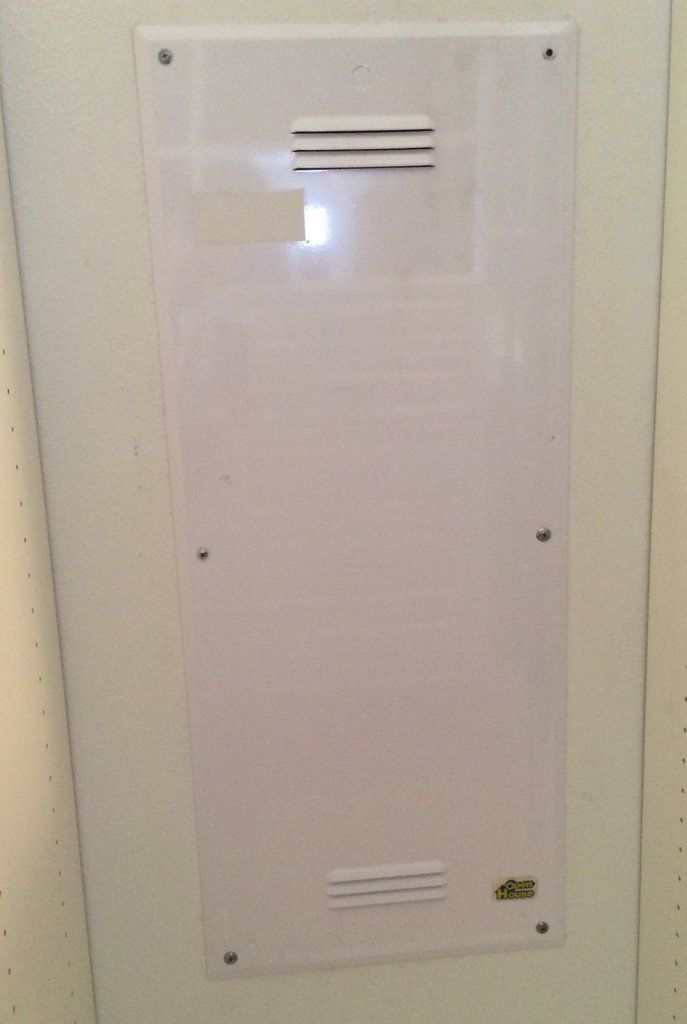 Inside with all the video/network wires. I'd like to run a wire out the bottom.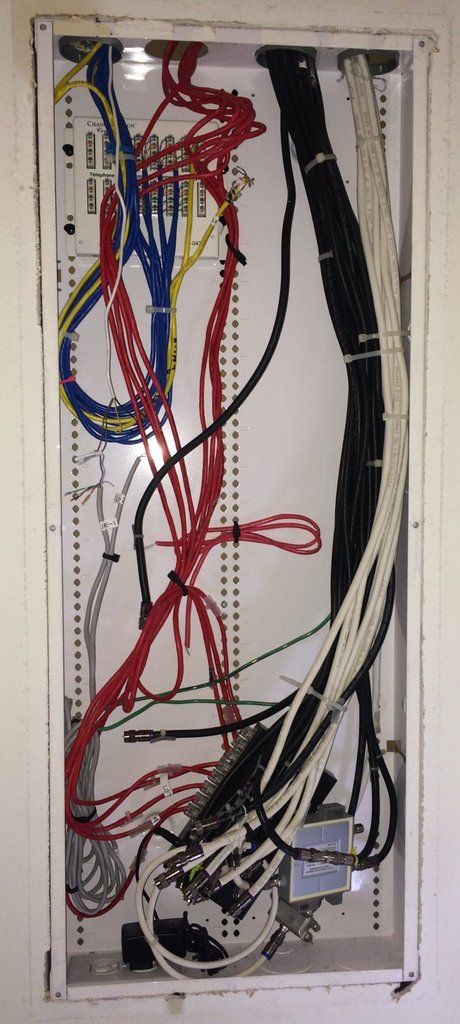 Opened knockouts at the top (sorry for the blurry picture)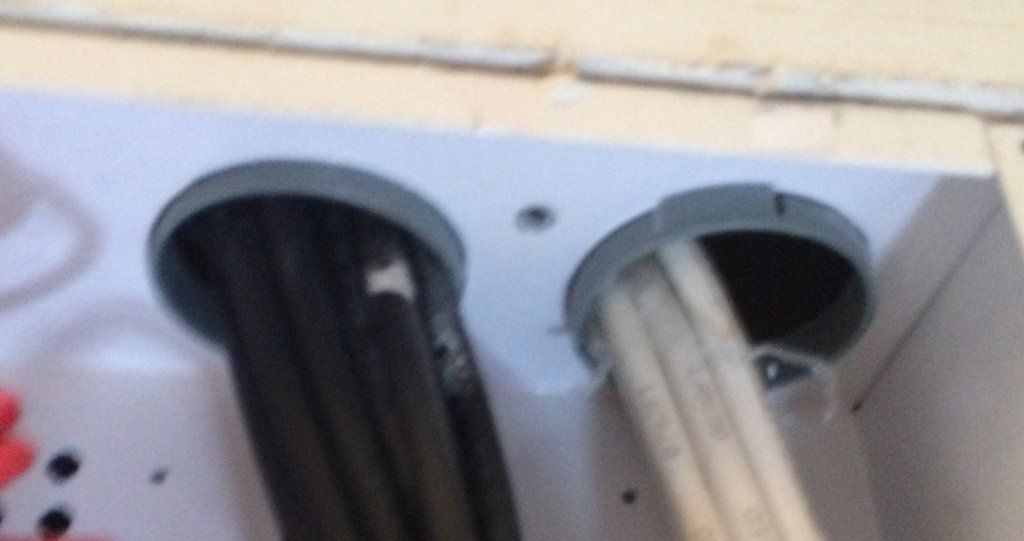 Closeup of the two knockout panels on the bottom. They are about 2 1/4" in diameter. I hit one of them pretty hard using a chisel and hammer and it didn't budget. I can't find anywhere to pry underneath one and my maget could not life it out.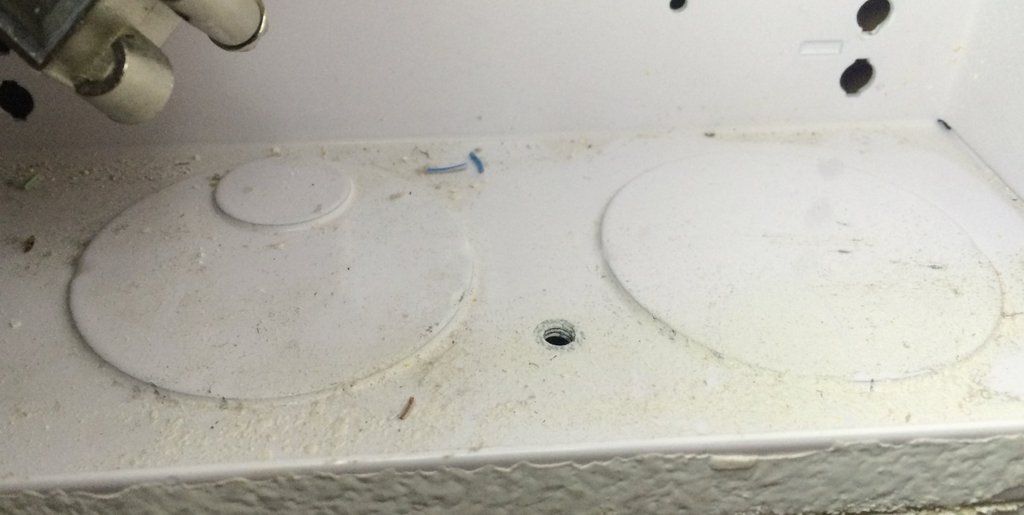 Edit to add: it appears to be a H336 ChannelPlus enclosure:
http://www.homecontrols.com/homecont...H3x_Manual.pdf
No mention about the knockouts except "remove the knockouts as needed".
03-25-16, 05:06 PM
That knockout is designed to be pushed in from the outside.
You need to use a skinny screwdriver.... even an old wood chisel...... and tap it in between the knockout and the bottom panel. You'll need to create a space where you can pry the knockout up to remove it.
03-25-16, 10:28 PM
Drive a self tapping screw into the ko part way. Grab the screw and twist.
03-27-16, 10:46 PM
Join Date: Dec 2014
Location: USA
Posts: 24
PJmax & pcboss, thanks for the suggestions. I'll give them a try when I get a chance. Unfortunately, priorities at home have changed and it'll be a while before I can get back to this project. *mutter*

I'll post an update when I have one for closure and to help anyone in the future who might search this subject.
Posting Rules
You may not post new threads
You may not post replies
You may not post attachments
You may not edit your posts
---
HTML code is Off
---