Box extender for 4" metal box with mud ring
09-10-16, 09:18 AM
Join Date: Oct 2005
Location: Florida
Posts: 1,527
Box extender for 4" metal box with mud ring
---
I have a unique situation where an existing 4x4 metal box was installed (probably in 1955) but at a later time someone added a layer of wood panel over the wall that is about 5/8" thick. This created a gap between the box and the finish plate surrounded by wood which is not a good idea.
For a 1 gang metal switch box, the solution is simple. I was able to use one of these metal box extensions, and it wraps the sides of the gap nicely.
For a 2 gang 4x4 metal box, I can't find something like this. The previous owner simple screwed the switches directly onto the wood!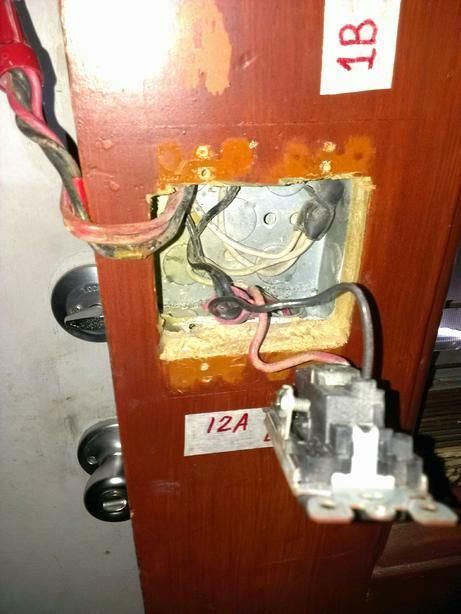 I cleaned up the wiring and enlarged the hole a bit. What makes it complicated is the mud ring is already in place, and I would prefer NOT to enlarge the hole even more to remove the mud ring so I can put in a deep one.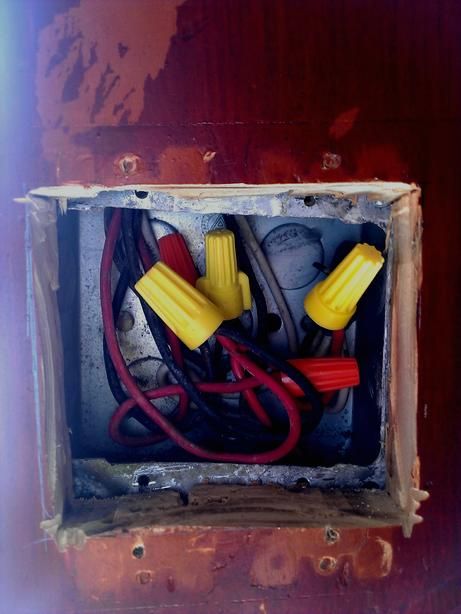 I looked around for 2 gang metal box extenders, but all those I found requires the mud ring to be removed.
I looked at a few plastic ones, but they seem to be sized for the plastic boxes. Unless someone knows of one that exists.
Any suggestions?
09-10-16, 09:35 AM
Join Date: Nov 2007
Location: United States
Posts: 13,752
09-10-16, 11:09 AM
Join Date: Oct 2012
Location: Jersey
Posts: 62,018
I second the plastic extenders. Eliminates the need for taping the devices up.

A mud ring reduces the opening size from a straight box so you will have a bit of a tough time getting the two gang extender in place.