isolating commons and grounds in a square d panel
11-16-18, 05:45 PM
Join Date: Jun 2008
Posts: 6
Received 0 Votes on 0 Posts
isolating commons and grounds in a square d panel
---
I need to purchase a Square D QO sub panel as I already have many AFCI breakers.

I know the panel needs to have the commons and grounds isolated so am I correct in thinking I need to purchase a Main Lug panel. I need 54 spaces 200 amp panel to install in my attached garage. The main lug panel I am looking at on Amazon is the QO154L225PG, but in the pic it looks to me as if the commons and grounds are connected. Thank You
---
Last edited by bdawson; 11-16-18 at

06:11 PM

.
Sponsored Links
11-16-18, 06:29 PM
No such thing as a sub panels.. There are just panels. When used as sub panels you need to buy and add ground bars to make them work as a sub panels. That or if two neutrals turn one into a ground bar and isolate the other.
11-16-18, 07:09 PM
Join Date: Oct 2012
Location: Northern NJ - USA
Posts: 54,636
That panel you linked to has the provision for Plug-on neutral which means you must add separate ground bars as those neutral bars cannot be isolated to be used for ground. They must remain as neutral.
---
Last edited by PJmax; 11-17-18 at

04:41 PM

.
11-17-18, 06:44 AM
Join Date: Feb 2016
Location: United States, Virginia
Posts: 1,256
---
Last edited by pattenp; 11-17-18 at

07:06 AM

.
11-18-18, 06:55 AM
You just get one (or more) ground bar kits. The ground wire from your main panel goes to this, then all your grounds terminate here.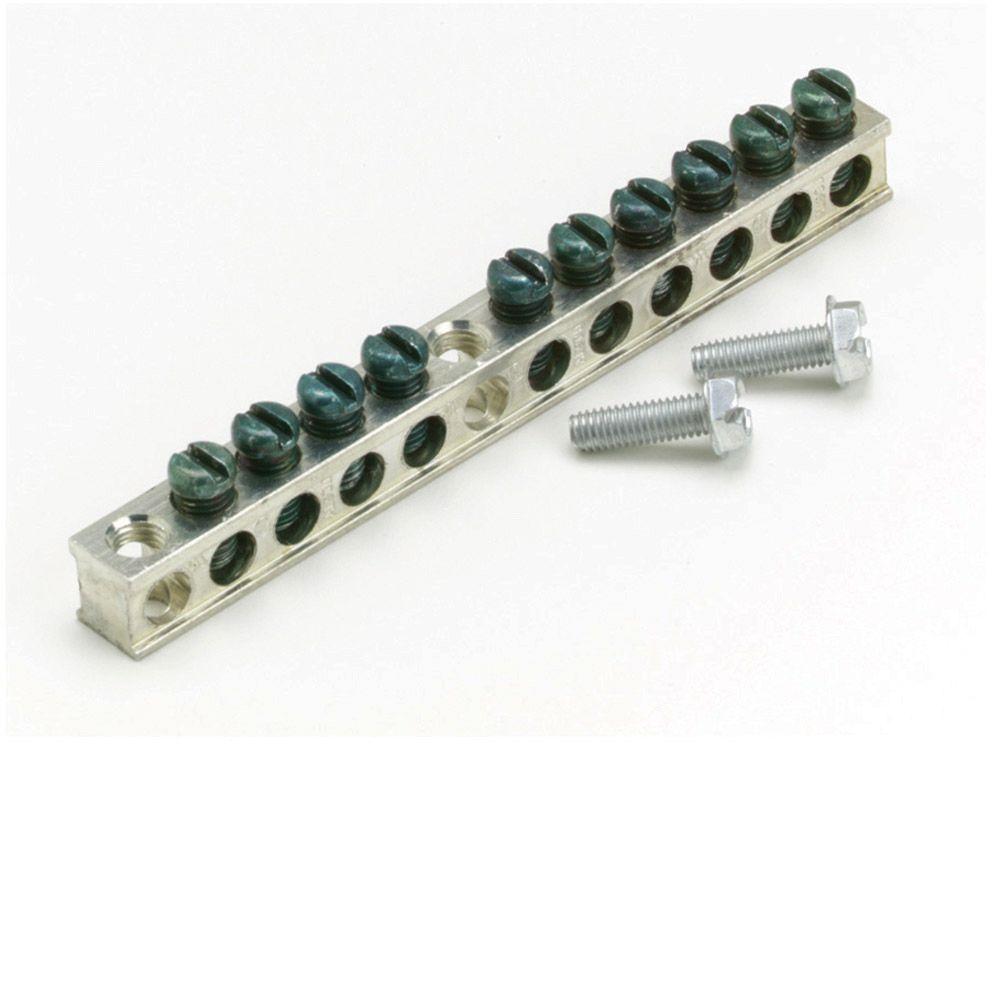 Your other question:
am I correct in thinking I need to purchase a Main Lug panel
Whether you use a main lug panel or a main disconnect panel depends on whether your garage is attached. You said it was, so MLO is perfect. No need for an additional disconnect.
But it may be worth pricing out a disconnect panel. Often times the packages (including some breakers) are cheaper than the MLO option. Either way will work in your case.
Posting Rules
You may not post new threads
You may not post replies
You may not post attachments
You may not edit your posts
---
HTML code is Off
---