Help hooking up a generator
06-10-19, 04:51 PM
Join Date: Sep 2018
Location: USA
Posts: 16
Help hooking up a generator
---
I want to get my house ready for a small portable generator which will be used only in case of an emergency (power outages after a hurricane for example). The idea is to be able to power essentials such as a few LED lights, keep the refrigerator cold, watch some TV... you get the picture.
I want to have an inlet somewhere outside so I can connect the generator to it and some sort of switch somewhere so I can transfer from the grid to the generator and vice versa.
This is what it looks like outside (where the meter is):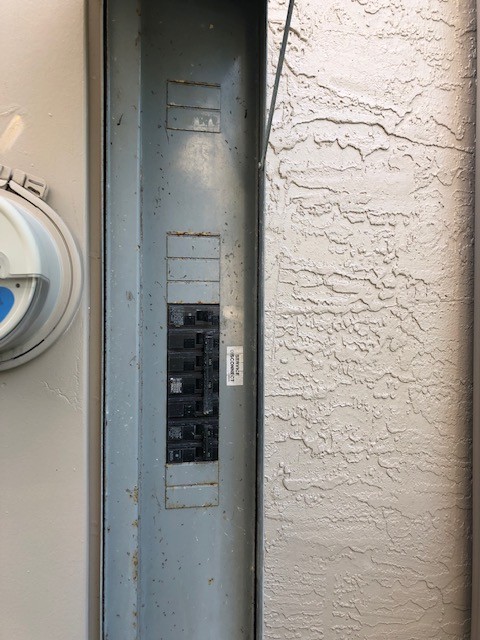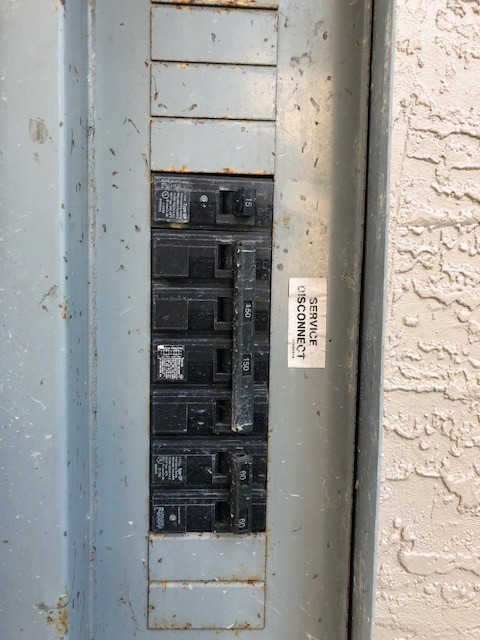 My best guess is that the 150 breaker is going straight to the AC (outdoors) and the 60 ones are going to the load center in the garage.
This is the load center which has no main: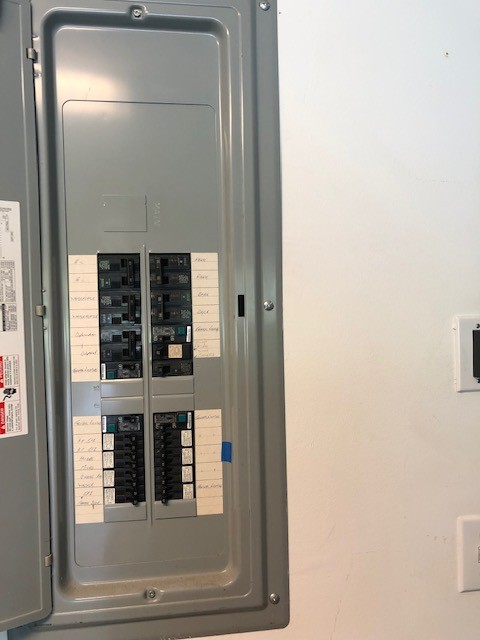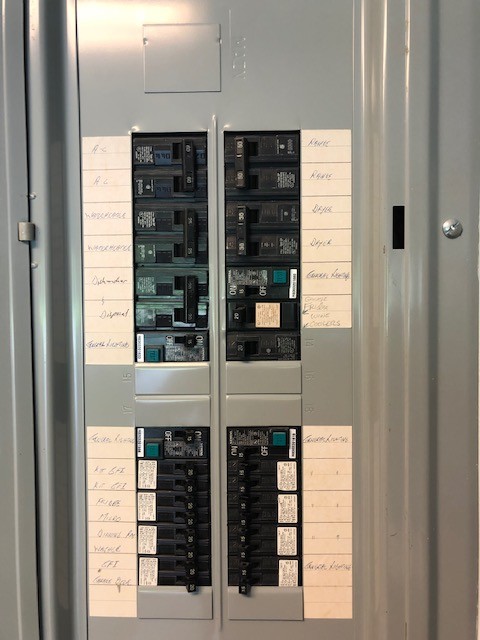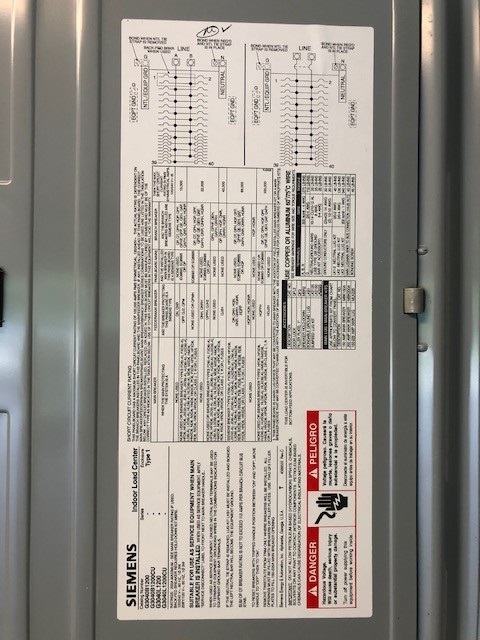 I really appreciate any insights and/or suggestions.
Is it worth it (or even possible) to add a main breaker to this panel just to support an interlock or is there an option more appropriated here?
Sponsored Links
06-10-19, 05:24 PM
The four gang 150A breaker is the main for your panel.
The 15A and the 2P60A are other loads that connect there instead of the main panel.
Can't tell what they are for. They should be labeled.
Possibly the 2P60 is for the garage.

That may be just a "main lugs only" panel and not be able to take a main breaker.
Give us a picture of the inside of it.
06-12-19, 10:42 AM
Join Date: Sep 2018
Location: USA
Posts: 16
Thanks for jumping int.
This is what it looks like inside the panel:
06-12-19, 11:05 AM
Looks like that panel will take a main breaker. I couldn't quite read the model number.
The problem is..... if you put a main breaker in and an interlock..... can you get your generator wiring to that panel ? You'd have to also install a 2P30A breaker.
You could install a 150A manual disconnect outside.
Example of 150A manual transfer switch
06-13-19, 09:02 AM
Join Date: Sep 2018
Location: USA
Posts: 16
Assuming I can add the main breaker and the 2P30A to the panel, here is how I was planning the generator wiring. That was going to be my next question. Is this ok codewise?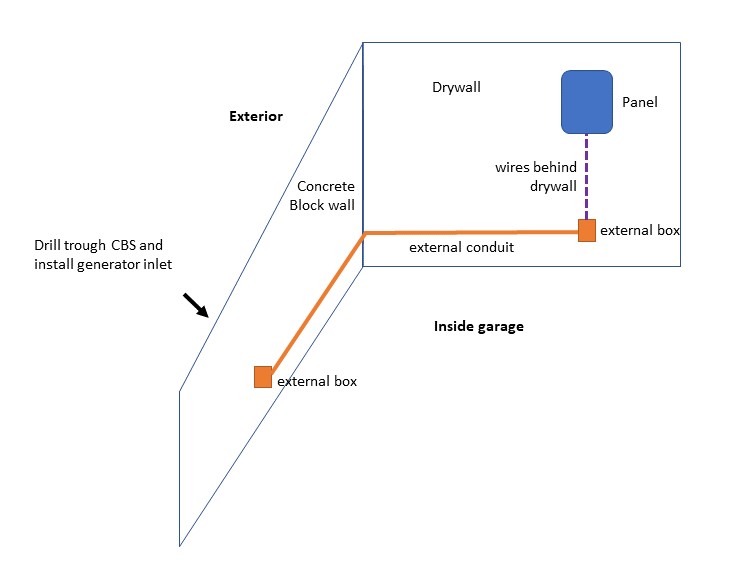 And this is a better picture of the panel label (higher resolution):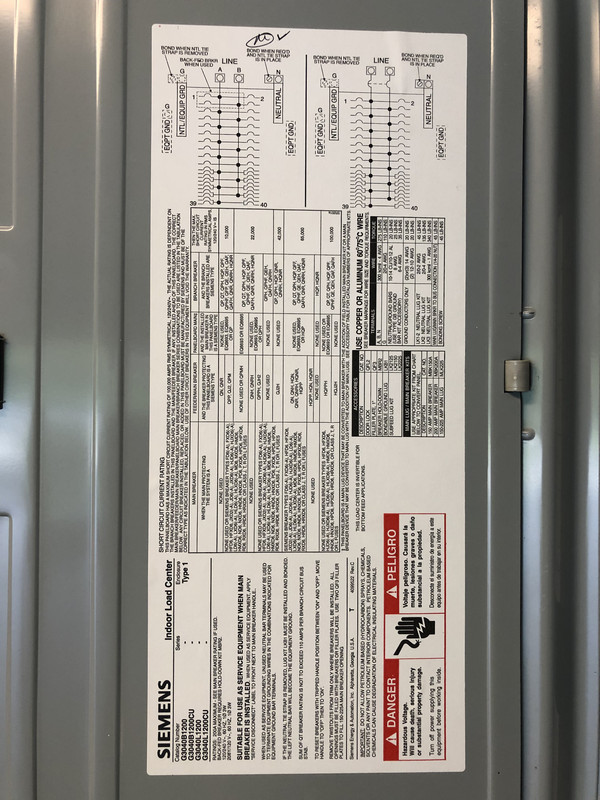 06-13-19, 09:06 AM
Join Date: Sep 2018
Location: USA
Posts: 16
event thought last image was a high res upload doesn't look like it is scaling well for some reason so lets try again: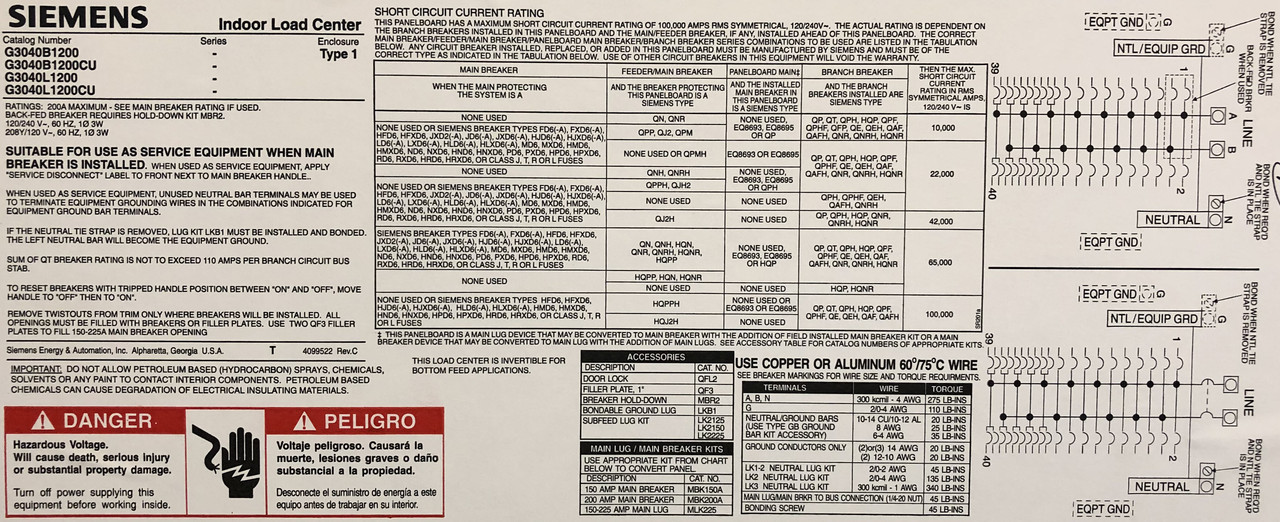 Posting Rules
You may not post new threads
You may not post replies
You may not post attachments
You may not edit your posts
---
HTML code is Off
---