Nick in NM Jacket - Not sure if repairable
02-08-20, 12:08 PM
Nick in NM Jacket - Not sure if repairable
---
I accidentally nicked the jacket of a piece of NM cable, and Iím not sure if it can be repaired. Itís in a spot that would be very difficult for me to rerun. It does not appear that the conductors are visible. I had contemplated wrapping it in white Scotch 33, but I donít know if that is acceptable. Iíve attached a picture.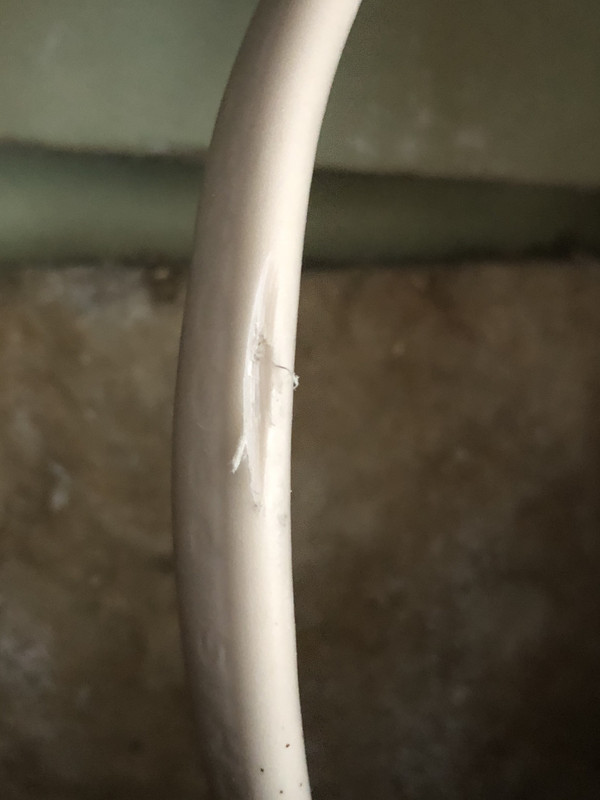 Upvote
02-08-20, 12:15 PM
No issue, it's probably fine the way it is, but wrapping it with some electrical tape would be a reasonable solution.

Considering you can't even see the insulated wires inside, it's not a nick worth worrying about. If the inside insulation was damaged or you could see copper, it would probably require some more work. I'm sure cables get at least that damaged with normal pulling.
Upvote