Found [seemingly] abandoned box in attic
05-20-20, 07:45 PM
Found [seemingly] abandoned box in attic
---
So I am still in the middle of changing out as many old crumbling clothed wiring dating back to the 1940s to modern day wiring.
I found a 4x4 box in the attic - one end is the clothed wire, and the other end is romex, I think #6. The romex goes down into the wall, and the clothed wire runs on and on to somewhere. They made the splice between the two wires in the box.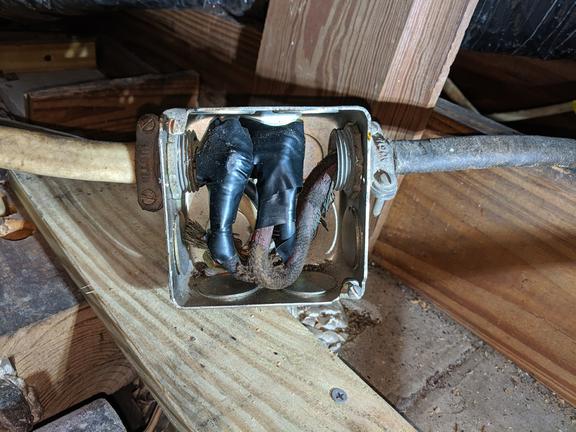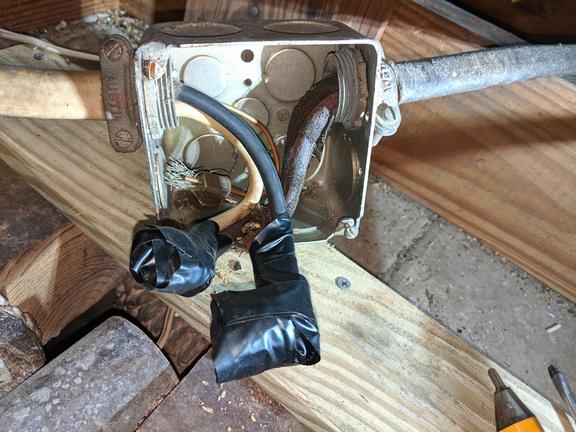 After removing the 20 layers of tape, the wires were connected with split bolts. Is this a legit way to splice these big conductors?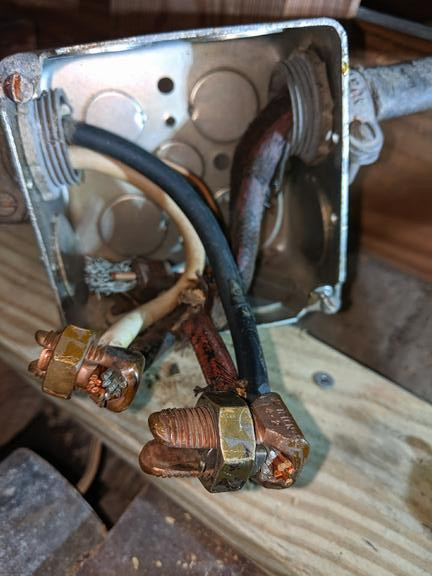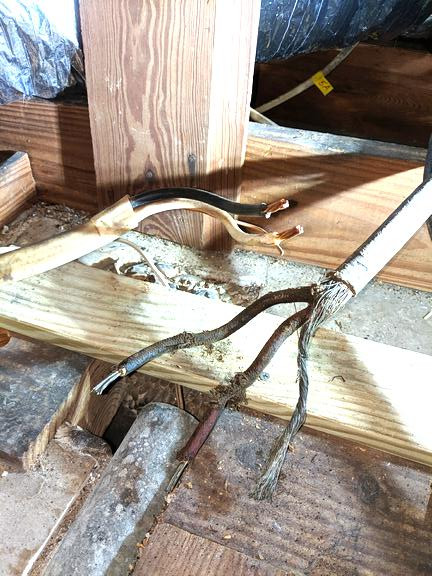 This #6 romex travels down the wall, this is a wall where the kitchen range is, so I think it may have been for an electric range. However, there is no 50A range receptacle on the wall, only a 120V 20A receptacle for a gas range now, I think it is reasonable to assume the other end of the wire is disconnected inside the wall, but stapled to some framing so it won't pull up, and the other end of this clothed wire is also disconnected and abandoned in another wall.
What is the best way to terminate these wires in the attic? Put them back the way they were and leave them be, or terminate each in a different box label each "Abandoned"? Or a better way?
Curious, all the clothed wiring in this house I found so far are two conductor sheathed wires with no ground, this one is the first one I found that has a ground conductor that is stranded and silver in color (tinned)?
05-21-20, 06:23 AM
Join Date: Mar 2003
Location: NC, USA
Posts: 28,161
I would cut the exposed bare wire off the ends then wire nut and tape. This is just for safety in case someone does connect the other end of the wires sometime in the future. Then label the ends of the wires as abandoned so the next person isn't wondering what they are for.