Abandoned (kind of) 50A surface mount receptacle
06-30-20, 05:45 PM
Abandoned (kind of) 50A surface mount receptacle
---
I have an old surface mount 50A range receptacle that's been abandoned for I don't know how long.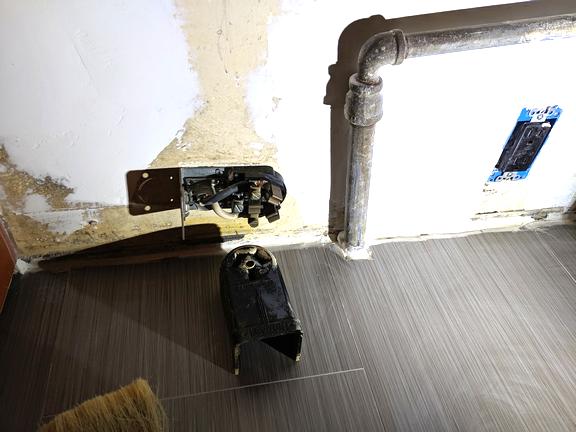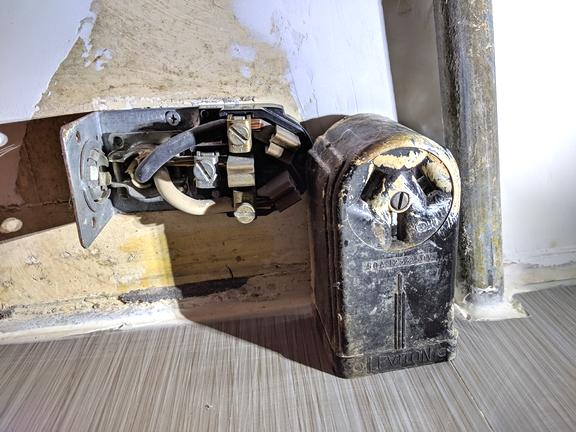 Currently it is a gas range so I have no need to the 50A receptacle.
In addition, the #6 wire runs up the wall and ends about six inches in the attic, the rest of the old run from the attic to the panel 30' away has been cut and removed at some point, so all I have is about an 8' run of this #6 wire from the attic to this receptacle.
Is there any value in keeping this wire?
I guess one day if I decide to go back to an electric range I can reuse this wire? But then I will need to run a new wire from the panel to the location directly above in the attic, and then have to do a splice of #6 wire which I am not so sure is a good idea. So in that case I probably ought to do a run from the receptacle all the way to the panel anyway?
So the only use this wire has even in such a situation is to be used to pull new wire?
I kind of want to get rid of the receptacle because it is protruding a bit much and I could push the gas range in another inch or so.
Suggestions?
Cut a 4x4 square hole and mount a recessed junction box for this wire? Or too much effort for an abandoned wire?
Or just push the wire into the wall and forget about it for now?
Sponsored Links
Posting Rules
You may not post new threads
You may not post replies
You may not post attachments
You may not edit your posts
---
HTML code is Off
---