GFCI receptacle failure
07-15-20, 08:17 PM
GFCI receptacle failure
---
I have three circuits that are old 2 conductor wires with no ground.
To solve that problem I installed a three gang box below the panel. Ran the conductors from the panel to the box, connected to three GFCI receptacles, then connect from the load side of the GFCI receptacles back into the panel, to splice to the wiring that feeds wherever they feed.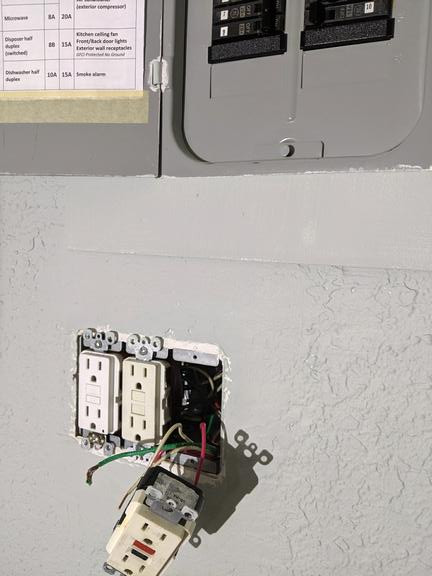 This has been working for a few years.
Recently someone plugged a hair dryer into the last GFCI receptacle (the one to the right) to dry something. The dryer was on when she pulled the plug off the receptacle (her way to turn the hair dryer off). Once that happened, everything on that circuit turned off.
I reset the GFCI receptacle, everything came back on.
But I saw a flicker behind the receptacle, like a spark or something.
Turned breaker off, removed the receptacle to examine, noticed a crack at the corner. and the neutral conductor insulation on the load side seems overheated.
What happened? Was there an arc fault?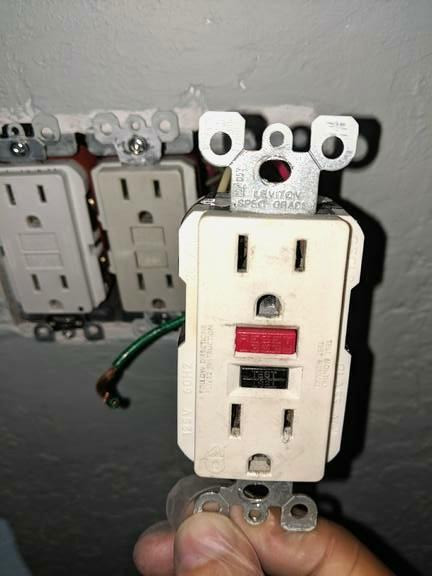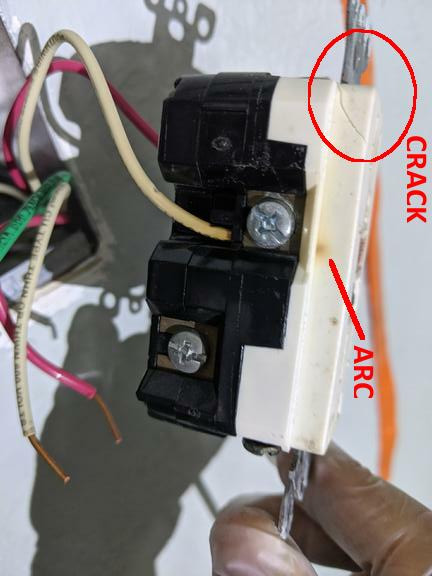 I replaced the GFCI with a new one and all is good, but would like to understand what happened.
Upvote
07-15-20, 08:32 PM
Join Date: Oct 2012
Location: Northern NJ - USA
Posts: 60,786