Tool Safety
09-11-11, 07:48 AM
Join Date: Dec 2005
Location: USA
Posts: 39,964
Likes: 0
Tool Safety
---
One would think after a "first" encounter, there wouldn't be a "second" one, but everyone is in charge of his own destiny.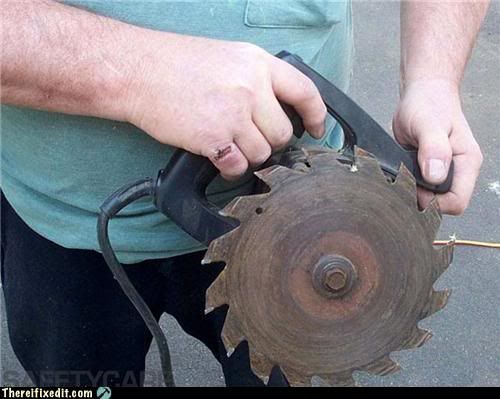 09-11-11, 09:54 AM
Join Date: Mar 2005
Location: USA - N.E.Tn
Posts: 49,330
Ouch!
I doubt a week goes by where I don't injure myself in some minor way
I'm not as adept or see as well as I did when I was younger but I'm not about to spend my days on the couch
just to avoid some cuts, scrapes, bruises or even poison ivy.