Busting a big rock
05-06-20, 12:52 PM
Congratulations.
Notice how there are different colored joints e.g. recent photo to around 2-o-clock?
Keep working those joints, e.g. hit at the joint to one side, then the other- basically "knapping".
The skill level for ancient civilizations is really amazing...
Sponsored Links
05-08-20, 08:15 PM
Done. Into chunks I can load into wheelbarrow and roll off to wherever/whenever. Like to my neighbors yard. At night.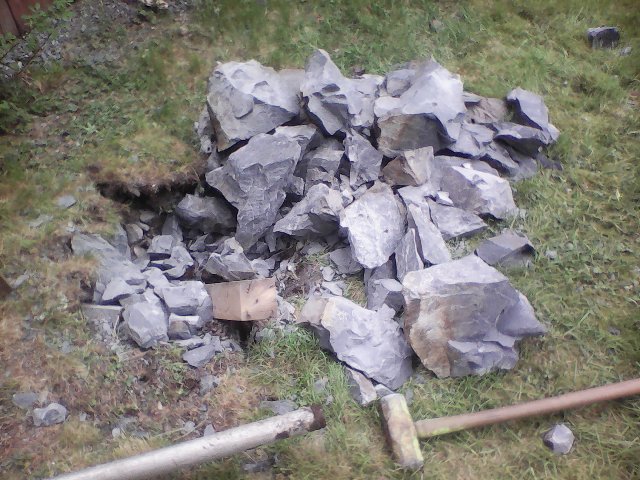 This thing was a lot bigger than I thought at first, about two-thirds or more was down a good foot down into that pit.
05-10-20, 02:16 PM
If it's free someone will pick it up.
Wow, sure enough I posted these on the local free stuff facebook group. Somebody came and took the whole batch and I didn't have to pack em anywhere! Except the neighbor took about 4 of the bigger chunks to finish surrounding his backyard firepit.
Now I'm starting to miss my old boulder friend.
NOT!
07-01-20, 06:42 AM
07-01-20, 08:11 AM
07-01-20, 03:06 PM
Posting Rules
You may not post new threads
You may not post replies
You may not post attachments
You may not edit your posts
---
HTML code is Off
---