replace shovel handle
12-30-20, 02:06 PM
replace shovel handle
---
The handle broke on this shovel and I'm wondering how possible it might be to replace it if I get a new handle. As can be seen in the photos the shovel is not riveted to the handle but is apparently/maybe crimped on with that collar thing. Any suggestions/comments/advice appreciated.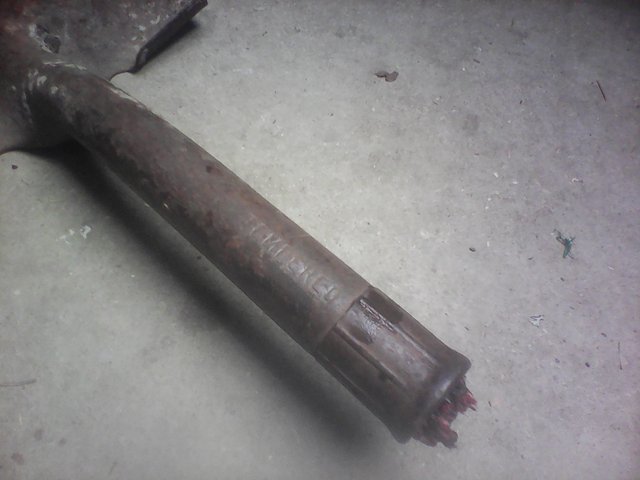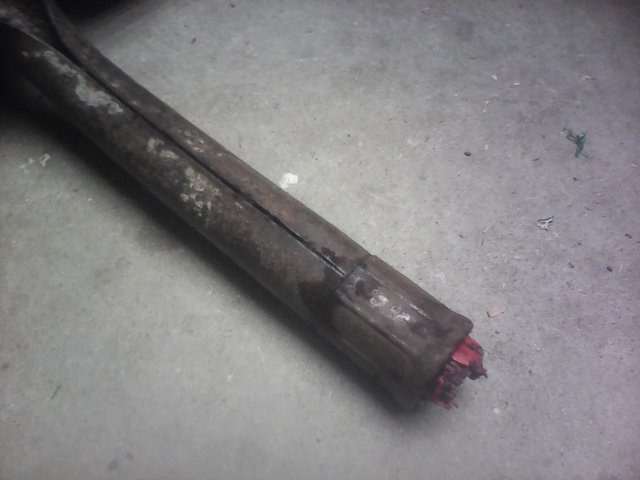 12-30-20, 02:54 PM
Might just be easier to buy a new one?

I'm all for not just throwing stuff out but there are limits, depends on the cost differance between a new handle and a new shovel!
12-30-20, 02:58 PM
12-30-20, 03:53 PM
I think it's worth fixing. Drill out the old wood then you can get a better look at how that collar is attached. Can't tell from the photo but is that collar riveted on or is it just slipped over the socket?
12-30-20, 05:29 PM
is that collar riveted on or is it just slipped over the socket?
Seems to be just slipped over the socket, no rivets involved here apparently. I'll get the old broken part of the handle drilled out, at least, to try to determine whether that collar can be removed and if so whether it's possible to re-use it with a new handle.
12-31-20, 04:00 AM
To remove that crimp collar you need to carefully cut through the side of it from top to bottom.
A side grinder with a thin wheel trying not to damage the metal underneath it.
Or a hacksaw with a fine tooth blade and follow where the split in the socket is would also work,

If you did find a replacement handle you would need to drill the metal collar and use a screw to secure it.
12-31-20, 06:50 AM
I cut the collars off with a pneumatic cutoff wheel but you can use a hack saw or even a Dremel tool if your patient. Then the old handle nub comes out more easily. I run a screw into the end of the nub then use the claw of a hammer to grab the screw head and pull. Then I use hose clamps to hold the removeable collar to the same diameter it was before cutting. Then I weld the cut closed. Install the new handle then pound the snot out of the collar to drive it down in position. If you want to go easier just put the slit collar in place with hose clamps as tight as you can get them. Then drill some holes and run screws in to hold everything together.