Fixing House Stone Facade
09-08-15, 11:43 AM
Fixing House Stone Facade
---
so after my first winter in my home and noticed i get alot of drafts from the front facade of my house. i finally got to take a good look at the stone and realized their are cracks all over. Please see the attached photo and is there anything i can do to fill these cracks? we are not in the $$ position to have the front facade redone yet. any help is appreciated. thanks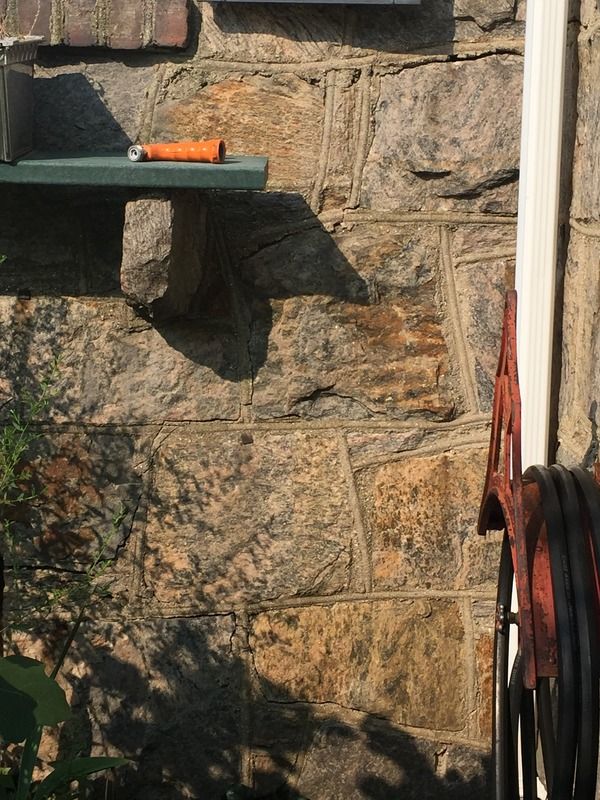 09-08-15, 12:21 PM
I doubt those cracks are responsible for the drafts. Typically a house like yours will have wood frame wall with sheeting on the outside and drywall on the inside with insulation in the cavities. I'd check around the windows and door and see if that is where the drafts are. Incense or a candle works well at detecting the draft.
09-08-15, 12:26 PM
the house is a 1950s Home with lathe and plaster walls. i do not think there's any insulation in the walls.
---
Last edited by stickshift; 09-08-15 at

12:32 PM

. Reason: Removed quoting of entire post
09-11-15, 07:41 AM
i plan on getting a home energy audit done and see what they're recommendations are. i'm still looking for the best way to seal those cracks. i assume they should not be left like that?
09-11-15, 07:50 AM
I wouldn't think those minor cracks would be a big deal. To fix them you'd need to scratch out some of the mortar and apply new .... but the new mortar probably won't match the old
09-11-15, 10:01 AM
It would be hard for a substantial amount of rain to enter those cracks. I'd only be concerned if the house went under water
but then I wouldn't worried about the cracks