Brick Veneer seperated from side.
10-20-18, 08:15 AM
Brick Veneer seperated from side.
---
Hi ladies and gents,
I have a brick veneer that is separated from the side of my home at one end, more so around the top. The home inspector said this is most likely due to settling. The home was built in 1969. I've owned the home for close to 3 years and it has not gotten any worse. It does not feel loose or feel like it is going to come apart, however I do not want it to either. I am not sure how to go about dealing with this and it is something that I have been putting off for way too long. Each one of my friends has different approaches from simply filling it in, to using a heli tie (which I know nothing about), to using a jack to push it back up against the wall (sounds sketchy). I want to replace most of the exterior trim before winter, but I need to tackle this part first. What would you do? Thanks in advance!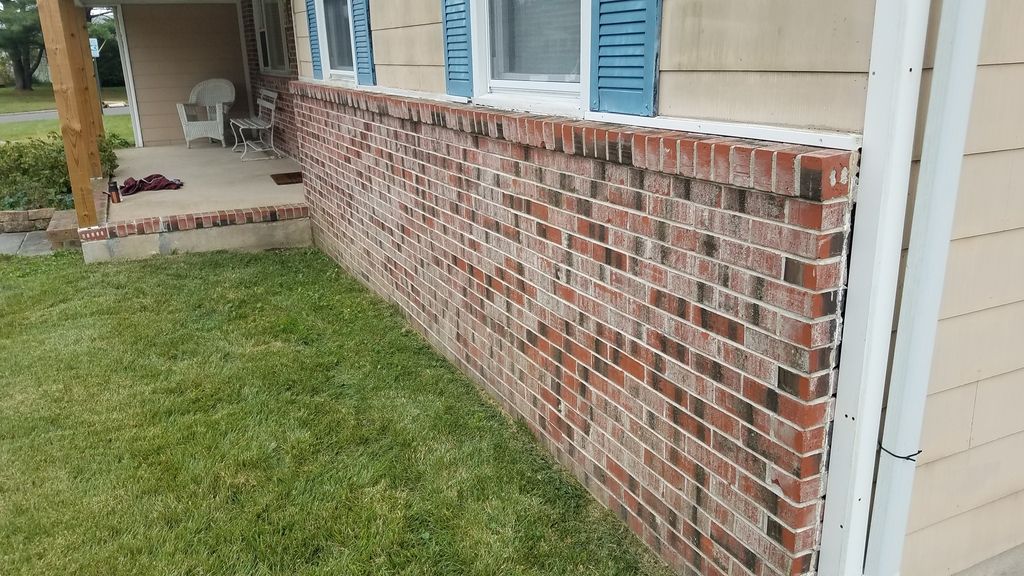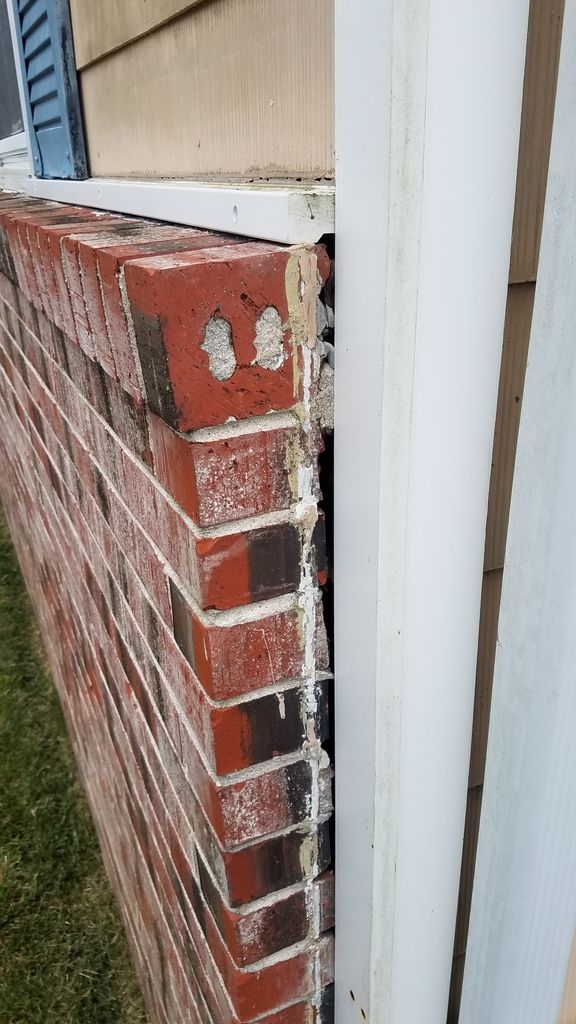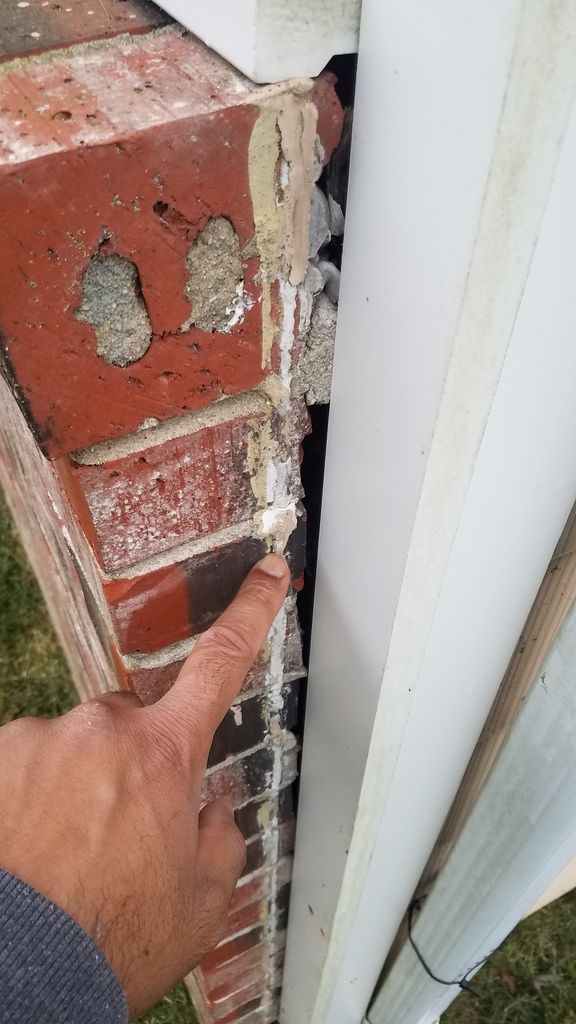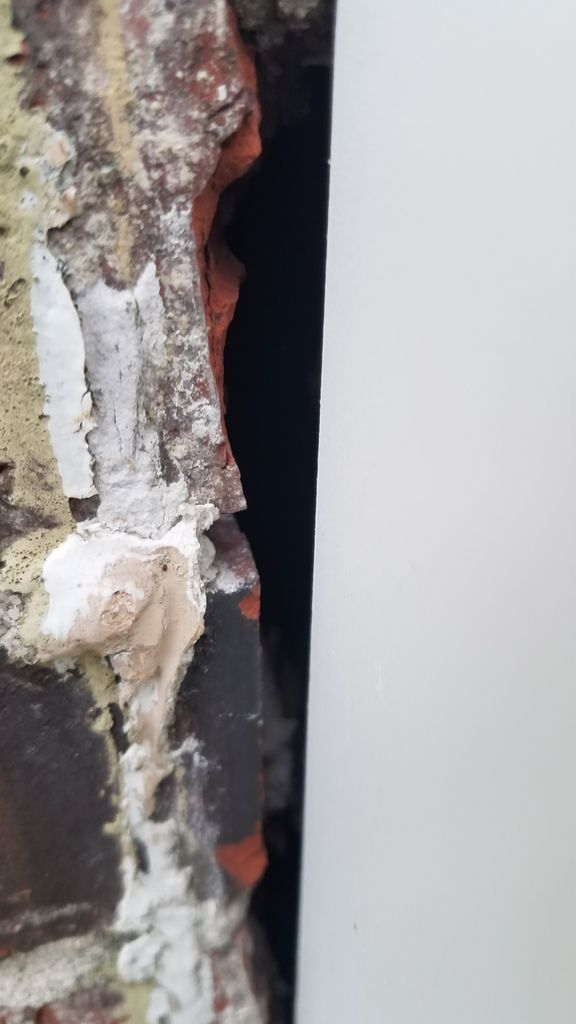 Sponsored Links
10-20-18, 09:07 AM
Done properly the brick facade and your home's wood framing are supported on the same footer. Metal ties are attached to the wood framing and mortared into the bricks when they are set, tying the two together. Everything is supported on one footer and tied together to prevent the brick from separating like you have.

At this point I wouldn't do anything except thoroughly inspect to make sure water is not getting in behind the brickwork and damaging the wood framing behind. I know of no solution that's cheap and easy. Simpson Heli Ties or something similar are an option but you risk cracking the wall if you try pulling it back into position. You could install the ties and just take up tension to help stabilize the brick and help prevent it from moving more in the future.
10-20-18, 11:12 AM
Doesn't look like anything has moved imo. But it does look like the corner trim and the sill above the brick have been replaced fairly recently. And the old caulk line is from where thr old trim used to sit. The new trim just doesn't cover the old caulk line.
10-20-18, 11:26 AM
The previous owners replaced the corner trim. The trim above the brick and below the window is old and disintegrating. I threw that pvc piece in there last year because i had to, but that is coming out and im doing everything proper. It def has separated a bit from the wall. Probably easier to see in person. I think im going to place a few ties in just to stabilize it, make sure everything is nice and dry and then caulk the gap. But i guess I can caulk first and then tie since the ties are just stabilizing. This is all new to me.
---
Last edited by MrPC1; 10-20-18 at

11:29 AM

. Reason: left something out
Posting Rules
You may not post new threads
You may not post replies
You may not post attachments
You may not edit your posts
---
HTML code is Off
---