Removing a section of vinyl fence
11-08-08, 01:25 PM
Removing a section of vinyl fence
---
Need to remove a section of vinyl fence, since the gate is not big enough to allow a truck through...
Looking to remove the section/post nearest/adjacent to the gate...
but there is no visible hardware to remove (besides hinges)...
any advice?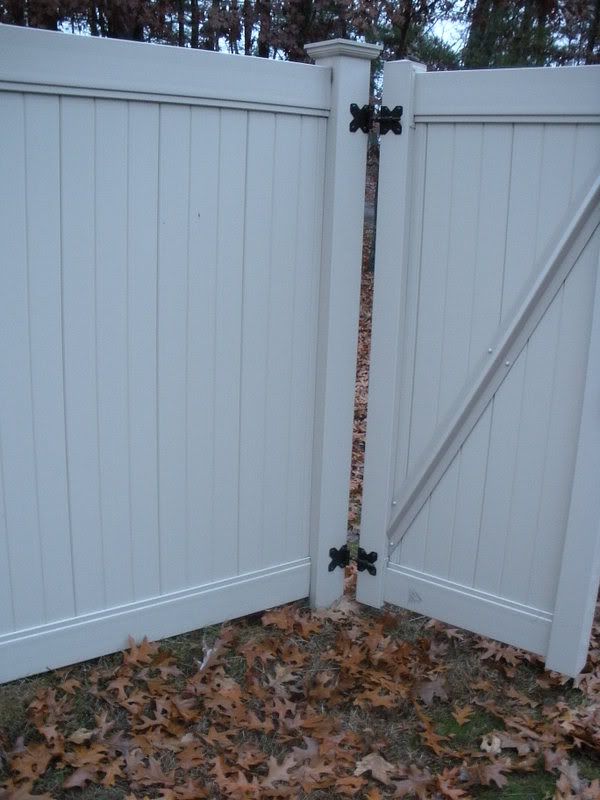 Sponsored Links
11-09-08, 11:35 AM
11-17-08, 08:04 PM
I've installed a lot of them. The top and bottom horizontal rails snap into the posts. The main problem would be that the cement at the bottom of the posts will prevent the posts from moving, so you can't slide the rails. It's hard to remove the rails even if you can move the posts.

I would cut the rails with a sawsall or a circle saw, if you can get it close enough, as close as possible to the posts. Then use L brackets to reinstall the section.
Posting Rules
You may not post new threads
You may not post replies
You may not post attachments
You may not edit your posts
---
HTML code is Off
---