Do fireplaces have vents?
09-13-12, 08:22 PM
Do fireplaces have vents?
---
OK this is going to sound real dumb.
I have owned several houses in the Miami area and they all had fireplaces, I have never used them because, well because the coldest winter days are like in the 40s.
But I am curious why there seem to be vent covers on this fireplace. What purpose does it serve? There is one in each corner around the fireplace.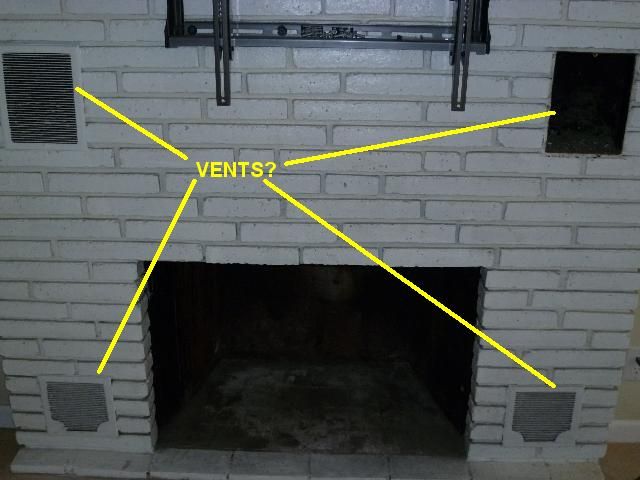 and I opened the cover and there is a chamber that leads somewhere.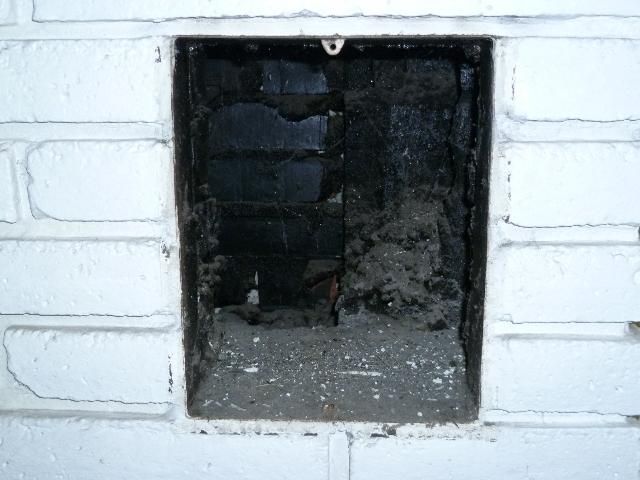 What are these and what is their purpose?
09-13-12, 09:08 PM
Those appear to be openings to air-circulating chambers. If they are, and if they work the same as the system one of my uncles installed in the house he built, when there is a fire burning in the fireplace, air will enter one of the lower openings, travel up and across the firebox, and exit the opening that is diagonal from it. The air passages are right next to the firebox, so the air picks up quite a bit of heat in its journey.

Short version: They're used to get more of the heat from the fireplace into the room, rather than up the chimney.
09-14-12, 05:37 AM
Like Nashkat says. They are to get more heat from the fireplace. Usually it's just a tunnel through the brick connecting the bottom & top vents. Hot air rises out of the top vent and cool air enters at the bottom forming a natural circulation. Unfortunately they require the brick structure of the chimney to be heated which takes a fire burning for a long time. In south Florida I doubt you'd ever have a fire burning long enough to get much benefit from them.