Mold on the floor, what do you think?
02-27-09, 09:49 AM
Join Date: Dec 2008
Location: USA
Posts: 18
Mold on the floor, what do you think?
---
I hope I am asking this in the right forum!
My husband and I bought a house in December. The lady had TONS of stuff all over the place (clean house, but knick-knacks and display cabinets everywhere, including the entryway which she did not use, I assume because the shrubs had grown so large they cover the sidewalk, so she used the carport door as her main entrance).
Anyway, upon move-in we discovered that there was some water damage on the laminate floor in the entry way, that we missed when we were looking at the home the first time (inspector said nothing about it). It is along the wall that is shared with the bathroom- the tub (which we replaced last month) is right against that wall.
We'd figured that we'd just replace the flooring when the time came. Well, the time has come. We've remodeled the rest of the room, and I went to pull up the floor just now, and discovered this:
(The white stuff on the laminate floor is a combo of paint splatters and plaster dust, just ignore it)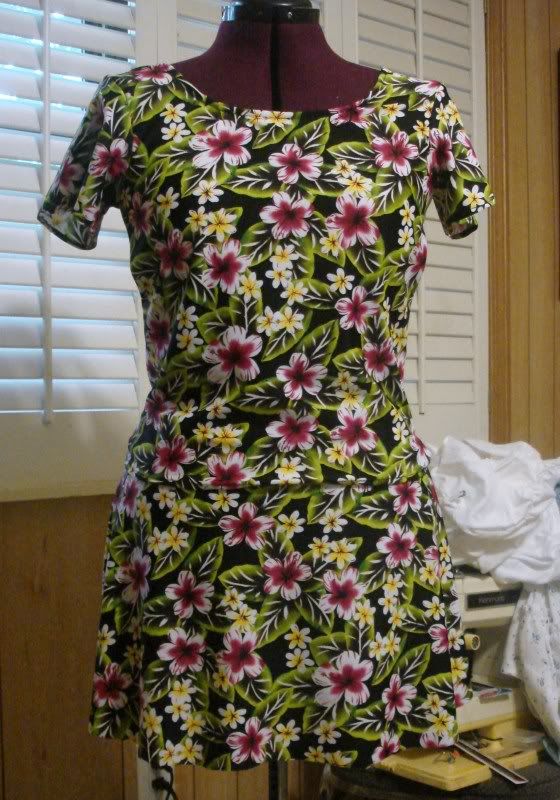 It looks like the floor was painted or primed before the laminate was put in. I do not know how to tell if there was mold prior to that that they'd painted over. Is this mold alive, or dead? There is NO moisture in the area whatsoever and there has not been since we moved in 2.5 months ago, so I'm assuming whatever issue that caused the moisture damage has been remedied. (According to the drywall in the bathroom, it was redone in late 1998 or thereabouts).
What should I do about this?
(We've already pumped $15,000 into this house to replace ugly panelled walls and cover popcorn ceilings and replace ugly-as-sin carpet)! We don't have a whole lot of cash left, or at least not until our other house sells...
Sponsored Links
02-27-09, 12:48 PM
As far as being alive or dead it does not matter. If RH is low and not rot in the wood id just clean it up wirth 4 parts bleach to 10 parts water. Spray it on let it sit for twenty minutes then put a fan in the room to dry the water up.
02-27-09, 01:41 PM
Join Date: Oct 2008
Location: New England
Posts: 9,995
I borrowed this from Mark, you may not want to read it:

"All Fungi are spore producing. Some spores are asexual and some are sexual that result from meiosis. Spores enter a very low metabolic state after they are formed, and are heavily protected from desiccation and toxins by a relatively impermeable chitin containing wall. The two primary functions of spores are to tide over unfavorable periods, and to disperse the fungus to new food sources (read as reproduction). Some can survive very high temperatures. Some can survive for hundreds of years. Spores can also survive large exposures to both man made and naturally produced toxins. Spores are not easily killed by disinfectants, (forget the bleach). Imagine a fumigant that kills 99.9% of the Aspergillus spores from a colony covering a four-inch circle. Assuming 12,000,000 spores in the colony, the fumigation would leave 12,000 viable spores to start new colonies. As you see 99.9% is not good enough in this case"
(Quoted from the book, The Illustrated Mold Handbook)

Bud
02-27-09, 02:53 PM
Join Date: Dec 2008
Location: USA
Posts: 18
Part of the reason I was wanting to know if it was 'dead' or not is because I cannot see any sort of moisture or anything to be feeding it, I was hoping that whatever issue caused it to grow in the first place has been resolved and it no longer present. (I do not know what caused it).
02-27-09, 08:34 PM
Dead mold can be an allergen just like living mold. So it really does not matter. Treat the area replace any rot and go about your remodel.
Posting Rules
You may not post new threads
You may not post replies
You may not post attachments
You may not edit your posts
---
HTML code is Off
---