nothced and drilled floor joist, structural issue? (pics)
08-31-10, 09:19 AM
Join Date: Jan 2010
Location: canada
Posts: 7
nothced and drilled floor joist, structural issue? (pics)
---
hey there folks
i thought i had a leak in my ceiling, the plaster was cracking a bit, so today i took a knife to it can cut out a section to take a peek.
here is what i found - now there is nothing below this, it is my dining room. no support beam whatsoever and the nearest wall is probably 3', 4' and 6' away in either direction.
the beam has three holers drilled in it, and notch cut out of the top.
the beam is almost 6.75" long, and the notch is 2.75" deep.
do i now have a structural problem and what can be done to correct this?
attached pics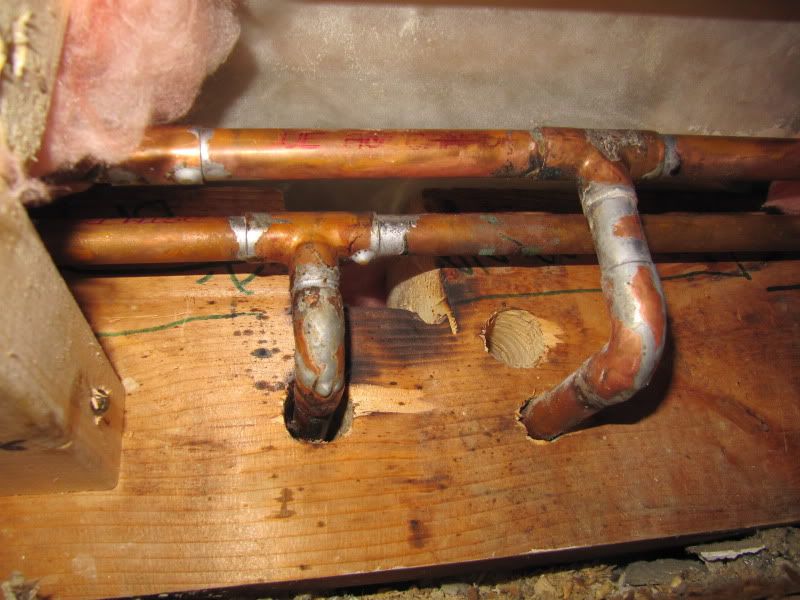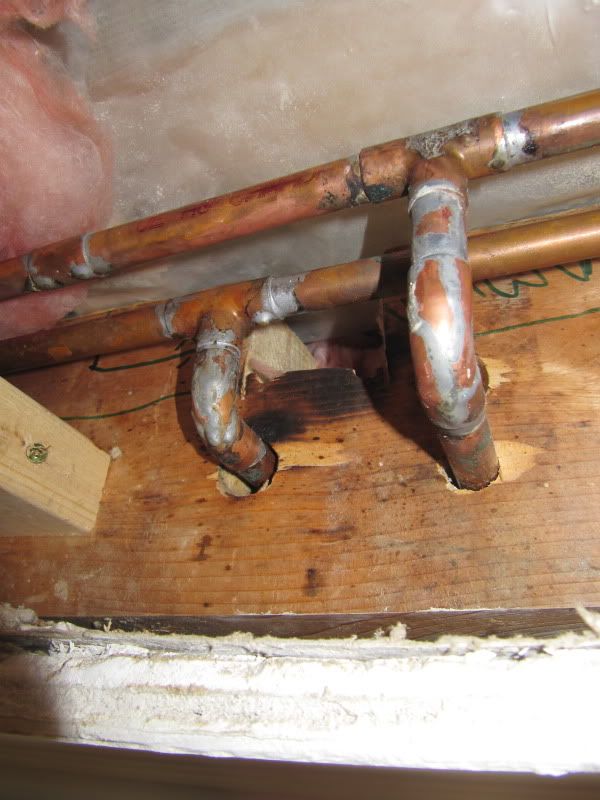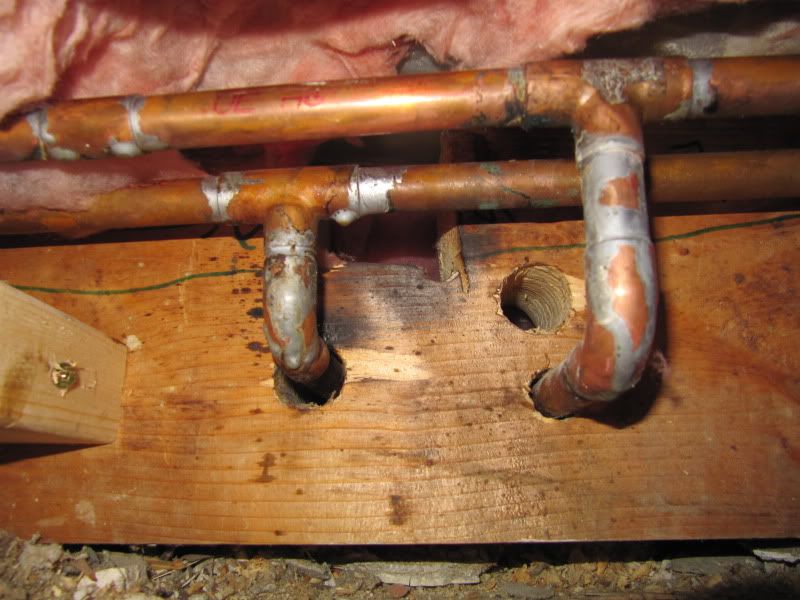 here is where it is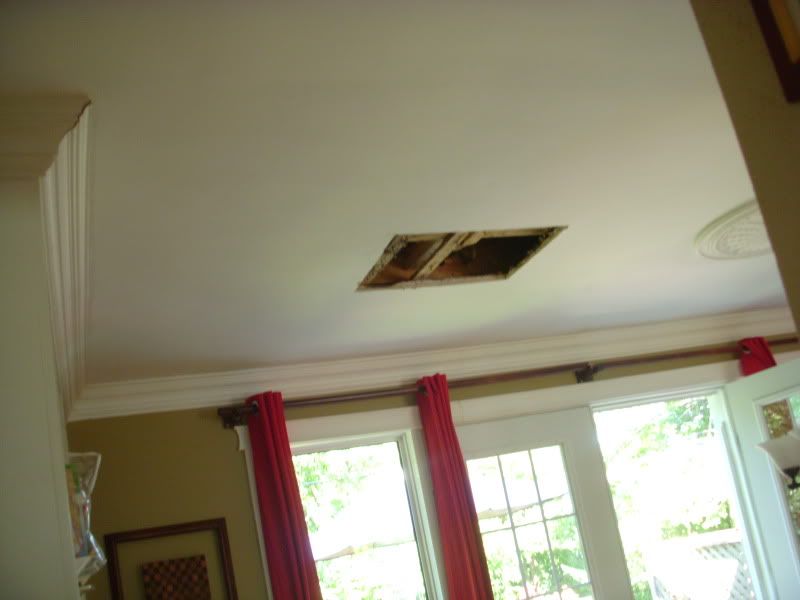 Sponsored Links
08-31-10, 02:18 PM
Join Date: Feb 2010
Location: United States
Posts: 461
While its not good to do, i wouldnt worry about it.. Theres not much you can do about it except try and sister something on the side of the joist which will be hard with those pipes there.. Ive seen FAR worse notches in joists. bathroom im renovating right now had more than half of a 2x8 nothced out.

I really dont think youll have any problems with that joist.
08-31-10, 02:58 PM
Join Date: Jan 2010
Location: canada
Posts: 7
yeah i thought about sistering a piece of wood in there - i can cuit more ceiling out and access the other side of the beam too...

could i use 1/4" plate steel? or 3/4" ply? the gap between the pipes and the beam is small
08-31-10, 03:01 PM
That looks like a novice repair to the copper. There must have been a leak there at an earlier time. Note the coupling on the left of the picture and the rather sloppy soldering? I'd repair the plaster and watch the game. I think you are ok with the structure.
08-31-10, 05:06 PM
Join Date: Aug 2009
Location: USA
Posts: 4,941
What's going on above those joists? Is that plastic sheeting?
It looks like that notch was almost a lot bigger based on those markings.
I think the worst thing here is that the floor will be bouncy in that area. That could be why you had cracked plaster, or it could be from a bad patch job.
If you want to add extra support, you could put a couple 2x6's on either side of the notch from that joist to the one next to it like that 2x4 is doing. Except put them on edge. That will possibly help transfer the load.
You should also do something about the miter on that crown.
08-31-10, 06:55 PM
Join Date: Mar 2009
Location: WA
Posts: 1,167
Replace the missing wood with a snug solid wood block and glue. This will limit the compression of the joist with a load above.

Gary
08-31-10, 07:28 PM
for future reference, the only thing that matters is the span, how far apart the joist goes between any kind of support. If a notch is
not
made within the middle ⅓ of a span then at least it's not located in the wrong place.
Posting Rules
You may not post new threads
You may not post replies
You may not post attachments
You may not edit your posts
---
HTML code is Off
---