Truss heel damaged by moisture then termites
Join Date: Oct 2005
Posts: 1,433
FL
Truss heel damaged by moisture then termites
After opening the ceiling I see that one of the trusses's heel has been damaged by moisture then obviously that attracted termites and I used a screw driver to pry out much of the damaged wood.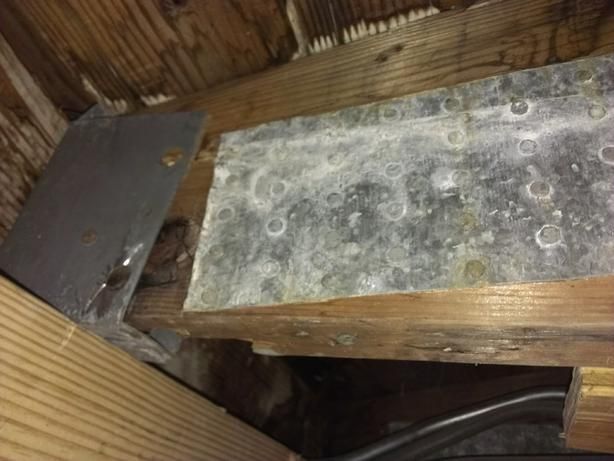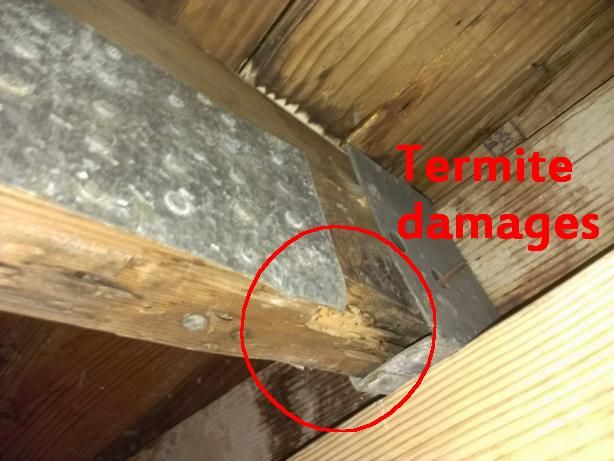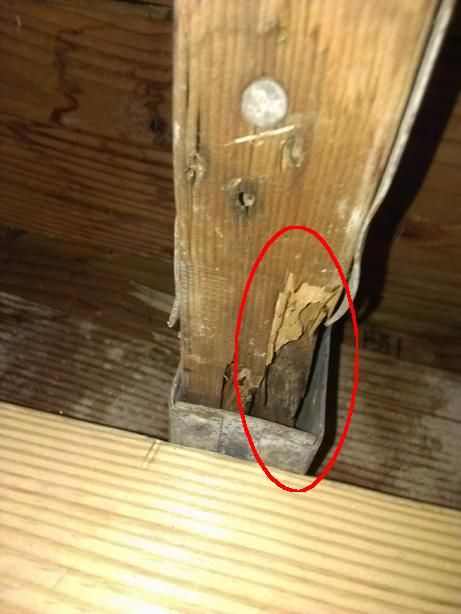 The roof leak has already been fixed. I will need to tent the house for termites (there are other places where there is evidence of termites). So now I am trying to repair this heel - as best I can.
First, I am going to use some structural wood epoxy (by Abatron). I will be using liquid wood conditioner then patch in the epoxy to fill in all the void areas.
Once that is done, I want to sandwich the heel in between two pieces of 3/4" plywood gusset plates. The plates would be cut to the same size as the trusses going back about 36". Like this: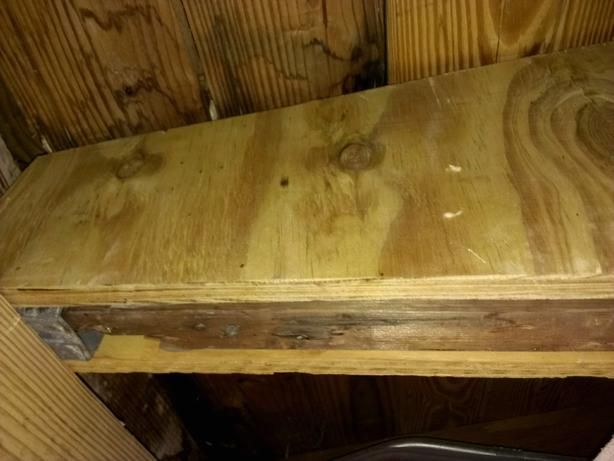 The only problem is I can't get the gusset plates to "HUG" tightly to the two faces of the trusses because of the metal bracket at the end, and the dozens of old nails. The gap is about 1/4". see the picture below.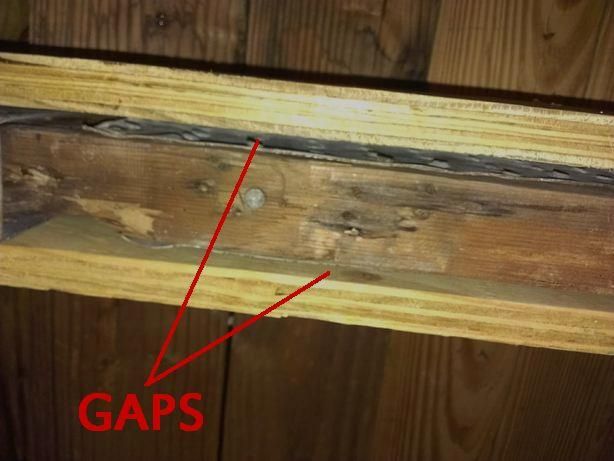 Any idea how to make the best of it?
Should I "shave" about 1/4" off the ends of the plywood where it meets the metal bracket?
What is the best way to fasten them to the trusses? I was going to use glue and clamps, and pound in some nails on the far end, but I don't really want to modify or drill through the metal bracket on the near end.
Any thoughts would be greatly appreciated.
Sponsored Links