Wall cabinets and build in cabinets
08-08-11, 12:59 PM
Join Date: Aug 2011
Location: Canada
Posts: 1
Upvotes: 0
Received 0 Upvotes on 0 Posts
Wall cabinets and build in cabinets
---
I'm trying to figure out what the exact difference is between a build in cabinet and a wall cabinet. Also I'd like to know which one is recommended under what condition and the style of the room. Any other things I need to look out for when going for either one of these cabinets is also appreciated.

Thanks in advance
08-08-11, 02:56 PM
Join Date: Mar 2005
Location: USA - N.E.Tn
Posts: 45,422
Welcome to the forums!

If I'm not mistaken, a wall cabinet is just a prebuilt cabinet that comes in various sizes. A built in is usually a custom built cabinet made to fit a specific opening.
08-09-11, 05:36 PM
Join Date: Dec 2005
Location: USA
Posts: 36,608
Upvotes: 0
These are built ins....the ones in your kitchen are prebuilt/wall cabinets. The customer will usually have a design in mind and you go from there, with limitations. This customer wanted her mantel area to protrude 4' into the room. I had to advise against it. She is glad I did. Now I gotta finish the doors
And wait on the granite hearth.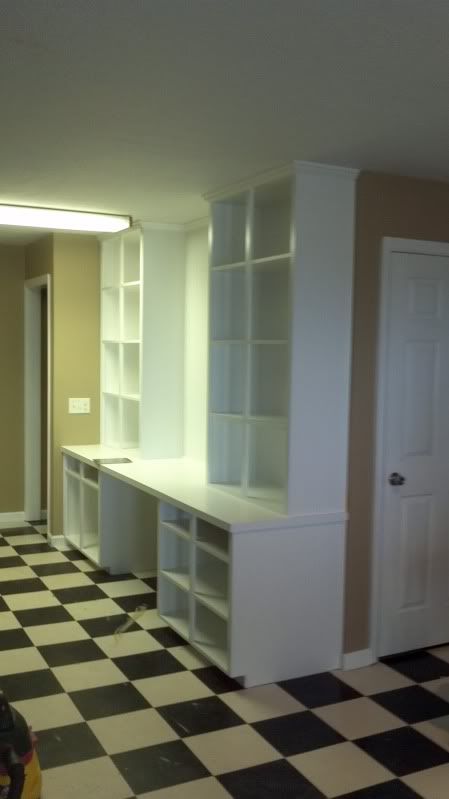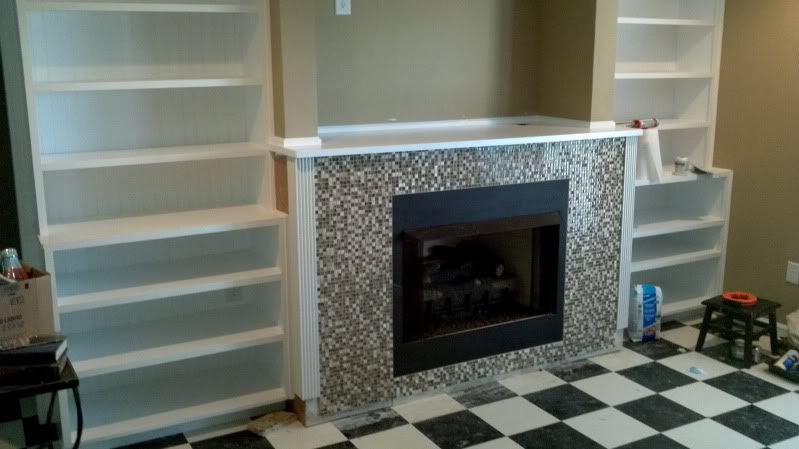 08-13-11, 09:30 PM
Built in cabinets were very popular in older homes. They were designed for a specific area and generally built on site and into the site and are not meant to be moved (left in home when sold). They are usually installed between two walls and the ends of the unit is the actual wall of the home. If removed they would most often come out in pieces. Wall cabinets (ie bookcases etc) can be bought pre-assembled or in boxes as in Ikea and put together. The are freestanding and can be moved around at will. Hope this helps.
08-14-11, 05:39 PM
Join Date: Dec 2005
Location: USA
Posts: 36,608
Upvotes: 0
The ones I mentioned are fastened in place, but I built the carcasses in my shop and assembled them on site. Easier that way. They are permanent for all intents and purposes.
08-16-11, 03:32 AM
Built in Cabinets are the customized cabinet which are available in market with different sizes. Wall cabinets are something different than the previous one. Wall cabinet can fit into the walls and can be used for any purpose.
---
Last edited by the_tow_guy; 08-25-11 at

04:24 AM

.
09-06-11, 06:42 AM
Banned. Rule And/Or Policy Violation
Join Date: Sep 2011
Location: mumbai
Posts: 0
Upvotes: 0
Received 0 Upvotes on 0 Posts
When it comes to quality I prefer****
---
A built-in cabinet is usually custom made for a particular place and it is fixed into position on a floor or against a wall, or framed in a niche.For instance, modern kitchens have a number of built-in cabinets. Whereas wall cabinets are made for built-in ovens, coffee-makers or other appliances by removing portions of the cabinet and adding trim panels to achieve a flush installation. I opted for a wall cabinet which I got from ***** and it is perfectly suited for my interiors.
---
Last edited by Shadeladie; 10-01-11 at

08:00 AM

. Reason: Link removed. Advertising not allowed.