Building a built in entertainment around fireplace?
01-16-13, 01:33 PM
Join Date: Jan 2013
Location: Canada
Posts: 1
Upvotes: 0
Received 0 Upvotes on 0 Posts
Building a built in entertainment around fireplace?
---
I know I might not get many responses here, but would also love suggestions on other boards I can post which will be able to give advice as well.
Here is the room. I have 2 measurements, one is from the wall to the fireplace and the second one if from the edge of the mantel to the wall.
Since I dont want to remove anything from the mantel Im thinking of adding the bookshelves just touching the straight line below. You can see the yellow curved lines showing the mantel edge/design....That will leave a gap in between. Would that look bad?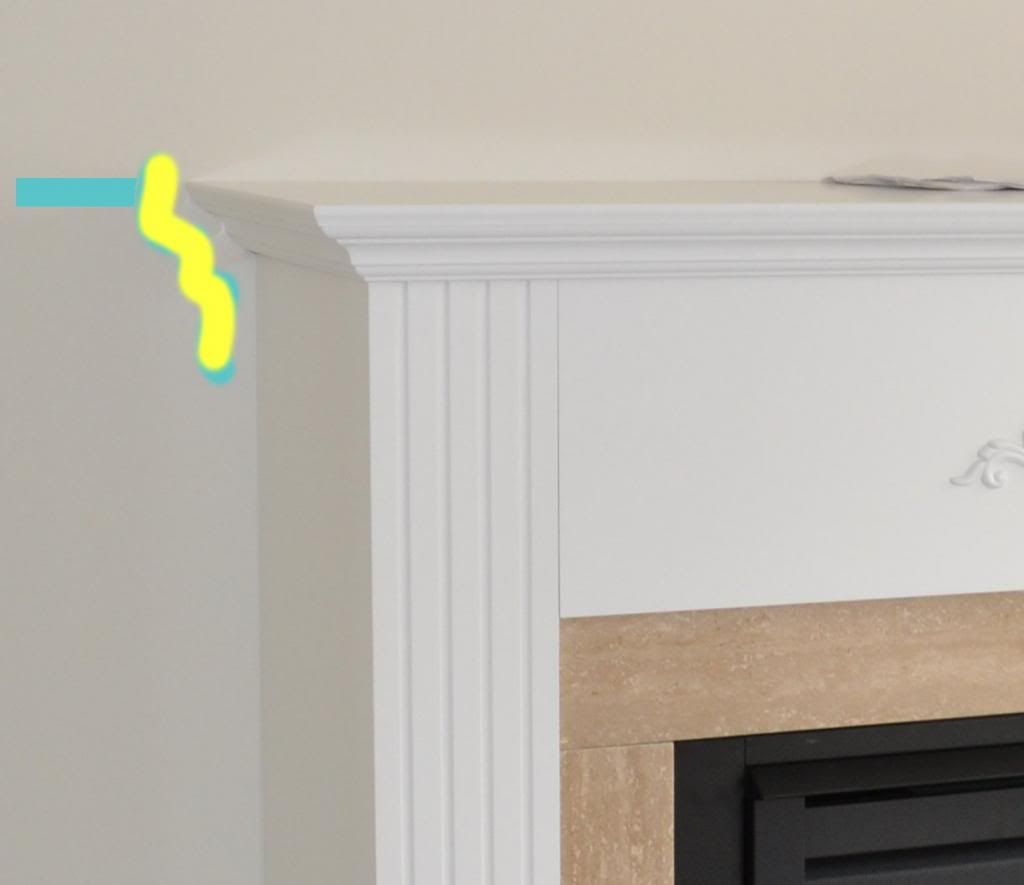 __________________________________________________ ________________________

The cabinets are from HD's $99 special:

http://www.homedepot.ca/webapp/wcs/s...partial&s=true
Lower Cabinet::: Left: 47.5"
--30 Ό Base cabinet
-- 15 1/8 Pantry cabinet
= 1" dead space on each side

Right: 34.5
--30 Ό Base Cabinet


= 2.25" dead space on each side



Bookcase::: Since billybookcases are too wide, usuing HD's bookcase. akadaHOME | 3 Shelf Bookcase | Home Depot Canada


How can the depth difference between the bookcase and pantry be addressed?


Left: 45"
15 1/8 + 27.75
= 42.875


= 1.06" dead space on each side



Right: 32.5"
27.75
== 4.75" dead space on right side

__________________________________________________ ________________________________

Now height:

Pantry 84inch (7 foot). Everything else needs to add upto this number so we can add crown moulding.

Bookcase 48.25 + Base cabinet: 30.25= 78.5 inch


=5.5 inch under



What can be added under or over to make it match up with the pantry? I do plan on adding granite above the base cabinet, the it'll be a stable base for the bookcase to be on.

And lastly here's my poor drawing skills: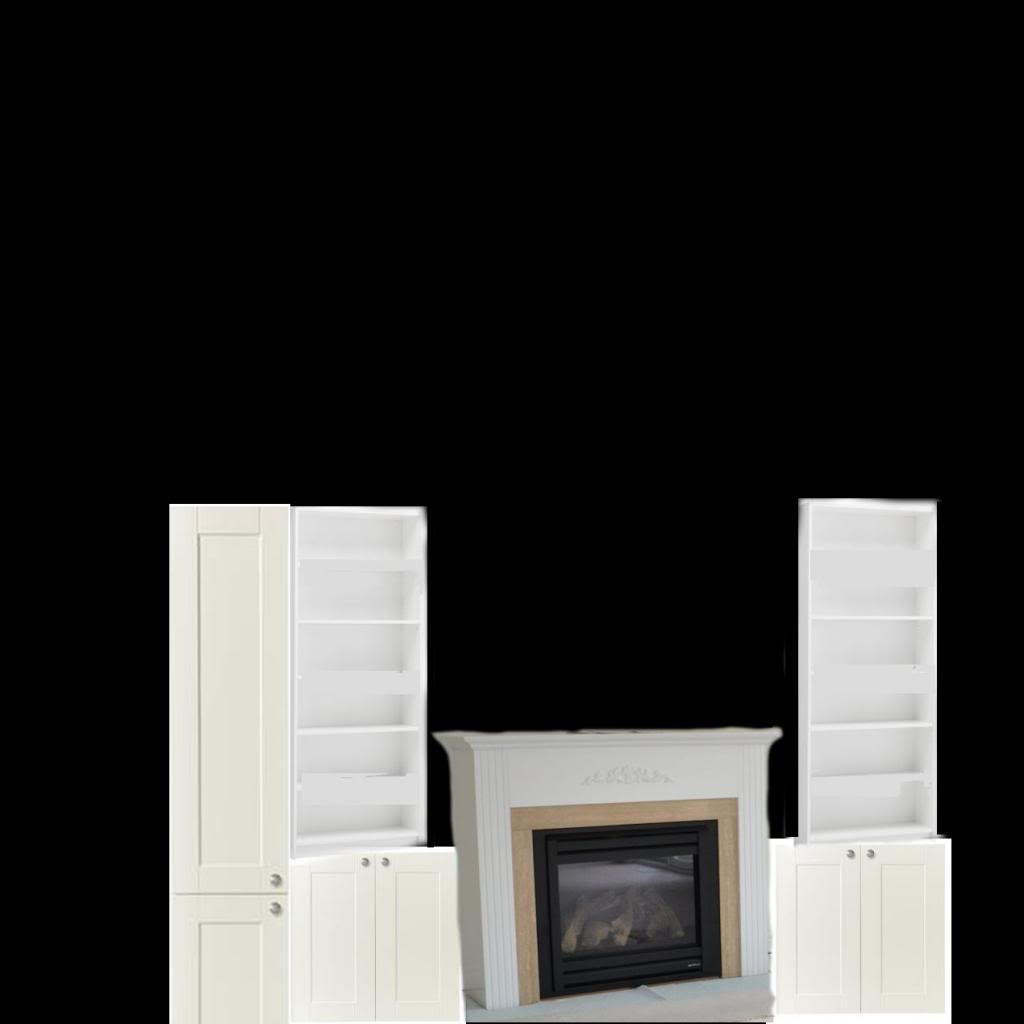 01-17-13, 05:47 AM
Looks like you are having trouble lining things up, inch off here - 5inches there, etc. Most cabinet companies design around standard heights and widths so that multiple configurations can be pieced together to fit unique areas. The width issue will have to be address with fillers. However the height solutions I'm sure are available, just not visible from your home based searching. It would be beneficial to stop into a kitchen design store and have them assist in finding the correct solution for you. Big blue and big orange offer these services as well. Many times your optimal cabinets are out there, just not in the line you are looking at. Pay them a visit, you will be happy you did.
01-17-13, 02:54 PM
Join Date: Dec 2005
Location: USA
Posts: 36,608
Upvotes: 0
Why not remove the bookcases completely from the mantel edge, and leave a 3" more or less space there? We build bookcases all the time and never meld them into any mantel protrusion. Here's a before and after for reference. The left is a buffet for the adjoining dining room, and the right is an entertainment center with a "blanket" cupboard on bottom. Pix are backwards, bottom is before and top is after.