White mold on leaves
06-16-06, 09:05 AM
White mold on leaves
---
Need to comfirm this is "while mold"(?) on my dad's leaves of his bushes. After researching, this is all I can think of. He has had these bushes for over 10 years or so. I believe this is not the first year this happened. Last year he cut the bush down and it came back. I'm thinking the bush has been infected and cannot be cured? I've mentioned he may need to take it out and toss it but I need confirmation that this is correct. If it can be cured, please advise...
All the white spots you see on the leaves are the mold. Don't know how else to describe it.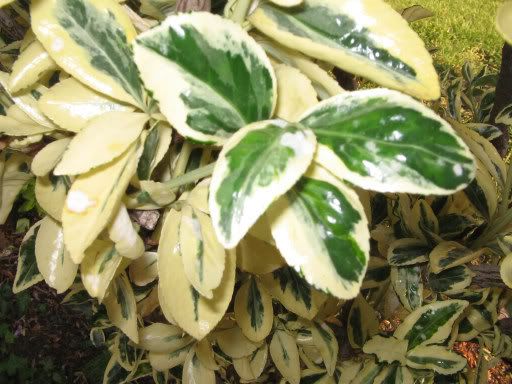 Here's the affected bushes (all of them are affected)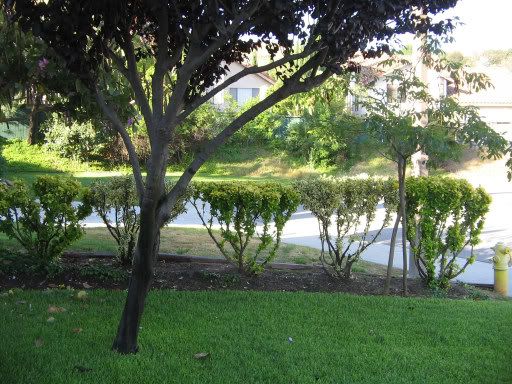 Here in Sunny CA. The soil is clay if that matters.
06-16-06, 11:29 AM
Looks like mealy bugs to me. You can read some particulars at
http://collections.ic.gc.ca/gardens/...ly%20Bugs.html
Cotton ball and rubbing alcohol for removing mealy bugs is effective. Systemic insectide granules applied to the soil and spray with plant oil spray tend to be an effective controls. There are also chemicals that can be applied. Contact your local Dept. of Agriculture Extension Agent for recommended chemical controls in your area.
06-16-06, 11:43 AM
If that is true (mealy bugs) that'll be a lot of leaves to wipe!
Will give it a shot.
"Looks" like mealy bugs or the cause of them? The white spots really are powdery looking, doesn't move and no legs...
What about powdery mildew?
Thanks 12pole!
---
Last edited by DIYaddict; 06-16-06 at

12:33 PM

.
06-17-06, 09:58 AM
Join Date: May 2002
Location: Maryland zone 7
Posts: 1,654
Upvotes: 0
Received 0 Upvotes on 0 Posts
06-19-06, 08:56 AM
There's no movement on the "white mold" stuff. Seriously it's like mold on bread except it's on the plant. The yellowing of the leaves are supposed to be that color. The plant looks healthy with mold on it. The stuff is only on the leaves. I'm still thinking it's powdery mildew.
06-19-06, 09:22 AM
Join Date: May 2002
Location: Maryland zone 7
Posts: 1,654
Upvotes: 0
Received 0 Upvotes on 0 Posts
06-22-06, 07:02 PM
here in the grapes we get powdery mildue and black rot, both a fungus. 2 years ago we had a yellow fungus, forgot the name. We use dythane of pencuzeb on it, it a funguside. I suggest going to the hardware store or a garden supply shop and they should have a small bottle of funguside and spray that on there. I also heard on TV that cornstarch will stop a fungus dead in its tracts. Maybe mix some corn starch and water and spray that on there.
06-23-06, 08:23 AM
Thanks everyone! I have given my dad all this info and will leave it up to him on what to do since it is his.

Once he decides and does something and it has been cured I'll post something.