Transplanting small hertiage birch w/issues
05-17-08, 06:35 PM
Join Date: Aug 2005
Location: Baltimore, MD
Posts: 219
Transplanting small hertiage birch w/issues
---
I have a small heritage birch tree that has sprouted from seed from a larger birch in my yard.

The tree is approx. 15" tall, 1/4" in diameter and has good branch/leaf structure. It looks very healthy.

Unfortunately, it has sprouted within 4" of the trunk of a much larger (and older) dog wood tree. The birch has got to go but I'd love to save it. Any suggestions?? The dog wood is approx. 18 years old.

My thought is that I'll dig down a bit at least until I hit the root bulb of the larger dogwood. I'm guessing I won't be able to get very deep and will basically need to simply pull the birch out. I'm hoping that I get enough of the roots and that the tree isn't stunted enough that it will survive.

Any suggestions of how best to proceed and what I can do to nurse the birch back to health after it's removal??

Thanks...
Scott
Sponsored Links
05-17-08, 07:02 PM
Join Date: Aug 2000
Location: USA
Posts: 15,834
The birch seedling will not have much of a root system. Water good the day before so the soil will be moist. Gently lift seeding out with garden trowel. Transplant. Take care to plant at same height as the seedling was. Water. Not to much and not to little. Monitor soil to make sure it is moist. Mulch. Do not fertilize.
Transplanting info:
http://www.ag.ndsu.edu/pubs/plantsci/trees/f1147w.htm
Site selection should be where tree can mature. At maturity the Heritage Birch can reach 40-70 feet and as wide.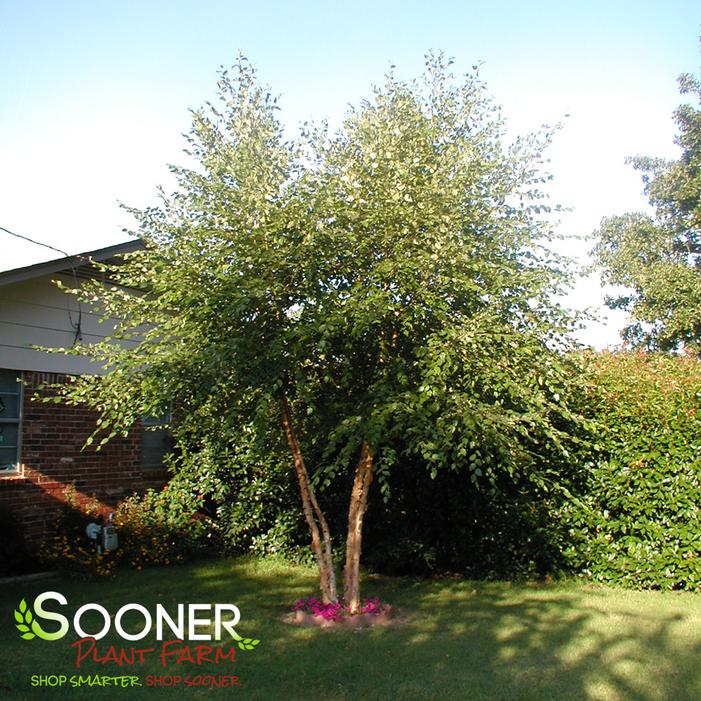 Heritage Birch
Photo Credit: Sooner Plant Farm
Posting Rules
You may not post new threads
You may not post replies
You may not post attachments
You may not edit your posts
---
HTML code is Off
---