What kind of palm is this?
01-01-11, 04:34 PM
Join Date: Oct 2005
Location: Florida
Posts: 1,445
What kind of palm is this?
---
We saw this plant in Fort Lauderdale Riverfront Park.
It looks like a palm, although the entire trunk of the plant was covered. Is the bottom part just this way because they did not clean the dead leaves or is this the natural look?
Here are three pictures from three angles.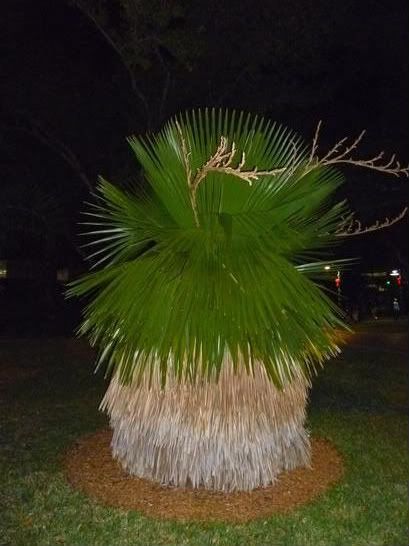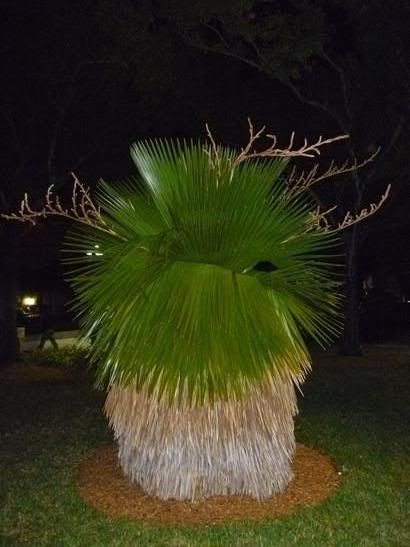 Is there a thick trunk under there?
Sponsored Links
01-02-11, 05:47 AM
I've never seen one quite a pretty, but it looks as some sort of Yucca plant. Probably not the edible kind, but still in that same category. The tips of the fronds will leave a nasty sore if you get jabbed with one, IIRC.
Not sure if this is close or not
File:Yucca rostrata.jpg - Wikipedia, the free encyclopedia
01-04-11, 11:02 AM
Join Date: Sep 2003
Location: somewhere down in texas
Posts: 506
It is definately a palm and probably a Wa****onia. The trunk you are seeing is actually the dead frons allowed to droop rather than cutting them off. It is supposed to give the tree (actually in the grass family) better cold tollerance.
01-10-11, 09:37 AM
Join Date: Oct 2005
Location: Florida
Posts: 1,445
Finally, someone identified it as Cuban Petticoat Palm aka Copernicia Macroglossa. Just wanted to follow up.
Posting Rules
You may not post new threads
You may not post replies
You may not post attachments
You may not edit your posts
---
HTML code is Off
---