weed killer
04-29-12, 10:28 AM
Join Date: May 2008
Location: ohio
Posts: 49
Upvotes: 0
Received 0 Upvotes on 0 Posts
weed killer
---
Does anyone know of a weedkiller that works. I hav boughtround up and expensive stuff and i have no luck any one have a home redemy would appreiciate
thanks i have 2 small dogs that i want it to be safe forthem
04-29-12, 12:50 PM
Join Date: Nov 2007
Location: United States
Posts: 14,153
I have used Roundup with success but it takes a very long time to take effect. (over a week)
The stuff I use now is Spectracide Weed and Grass killer. It kills fast and you see effects the next day.

Home remedies will kill the plant but not the roots so they will keep growing back. But if you stay on top of it it will work. They include:
Boiling water
Vinegar and soap (google vinegar weed killer)
Torch, propane or other fire
04-29-12, 01:34 PM
Join Date: Dec 2010
Location: Galivants Ferry SC USA
Posts: 15,984
I dont use chemicals.
I am all organic. Kid and pet safe.
I found this new stuff at the home store called ecosmart. Its made up of different oils. I used to use my own home remedy, but this stuff is great.
It works better then the chemicals. Its really amazing if you ask me,
I would not give bayer, Monsanto's round up, ortho and all the others a dime of my money. They are destroying the earth.
Here is a home store link.
They have one in a spray bottle or this one which is larger to put in your own spray bottle.
64 oz. Ready-to-Use Organic Weed and Grass Killer-33122 at The Home Depot
Go to their website also to read the labels.
Mike NJ
04-30-12, 07:51 AM
Join Date: Oct 2004
Location: WI/MN
Posts: 19,073
I use vinegar quite a bit - no worries about the dog or daughter that way.

That said, it usually takes a couple applications to kill stuff effectively.
04-30-12, 09:17 AM
Join Date: Mar 2003
Location: NC, USA
Posts: 27,071
A torch (fire) also works quickly with no lasting chemicals to hurt the animals.
04-30-12, 09:23 AM
Join Date: Nov 2007
Location: United States
Posts: 14,153
Lawrosa - Thanks for the info! I will have to check that stuff out for prepping my garden.
04-30-12, 10:30 AM
Join Date: Dec 2010
Location: Galivants Ferry SC USA
Posts: 15,984
Yeah I planted early this year. The Tomato/peppers/zucchini is itching to get planted but there has been a cold spell here in NJ. I don't want them to die.
We have been eating and juicing the lettuce's already. I have about 50+ more lettuce plants coming up.
Carrots, beets, cabbage, chard...etc. I have anothe 500 sq ft in the back edge.
I will be installing a wild flower bed towards the fall to attract the bees.
Grape vine is coming along which is new for this year along with a apple tree.
All organic with only fish fertilizer and organic DR earth stuff. Health plants dont get attack by things really. Fungus issues sometimes but the oils work well.
Organocide sesame oil 3 in 1pesticide and fungicide and worm and Caterpillar for the apple and tomato.
As far as weeding, its all by hand. I enjoy working the earth.
( Yeah I know!! Big bad biker dude working with flowers...LOL. Just don't tell anyone. I have an image to uphold...Ha,ha.)
[IMG]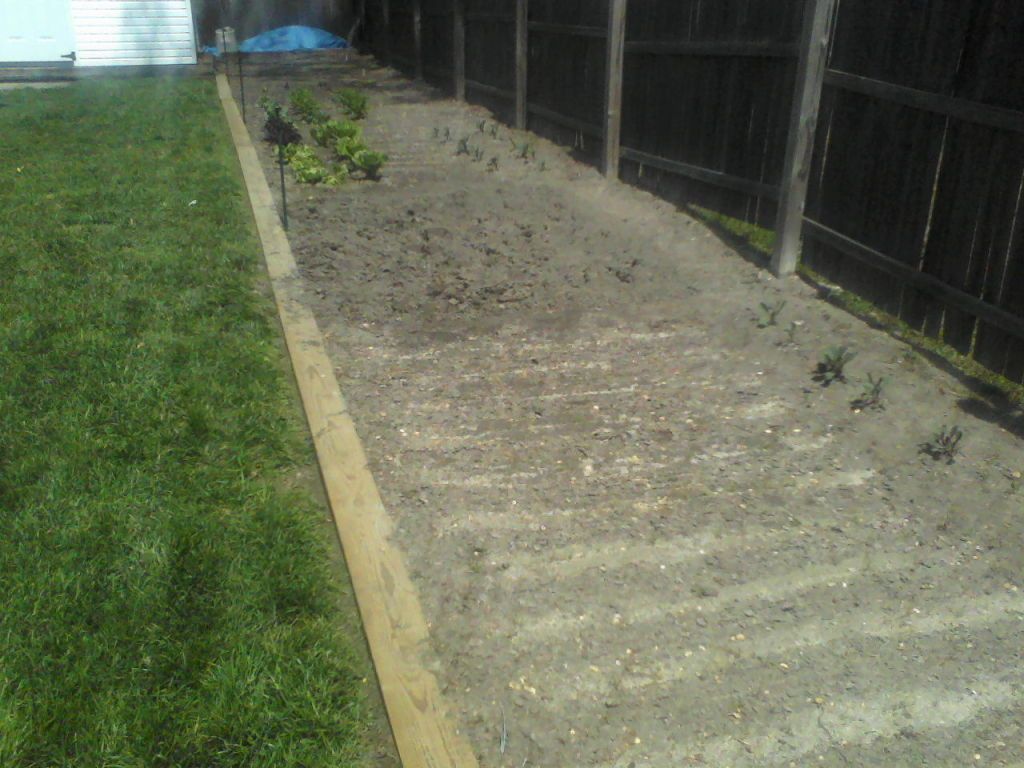 [/IMG]
[IMG]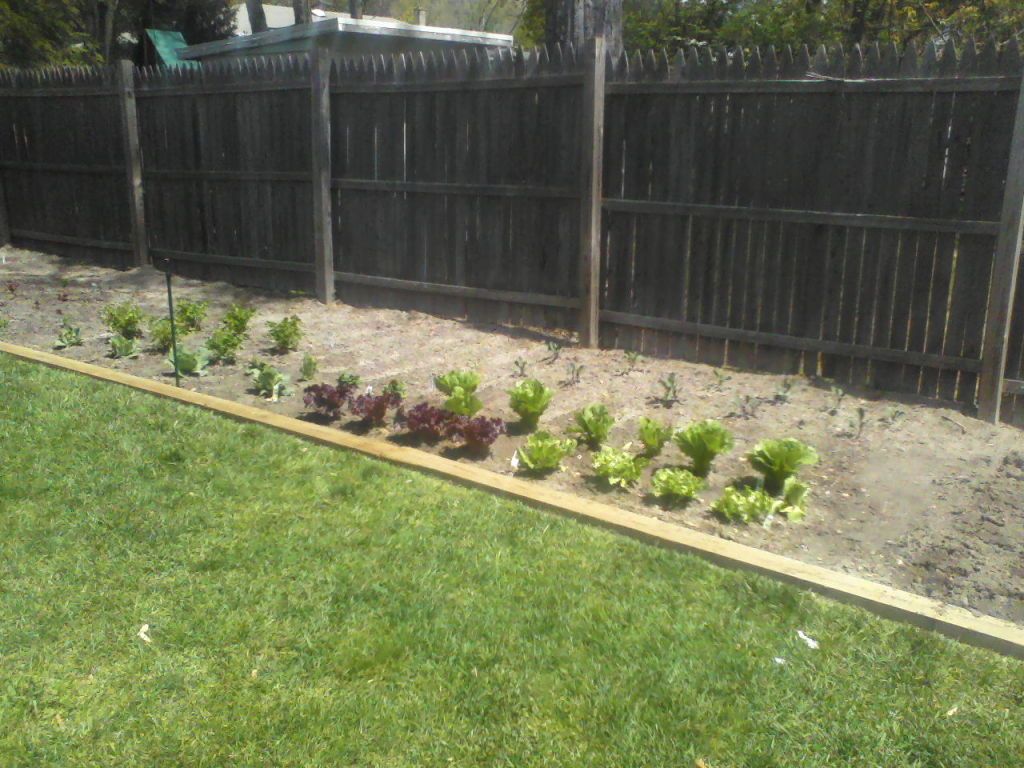 [/IMG]
[IMG]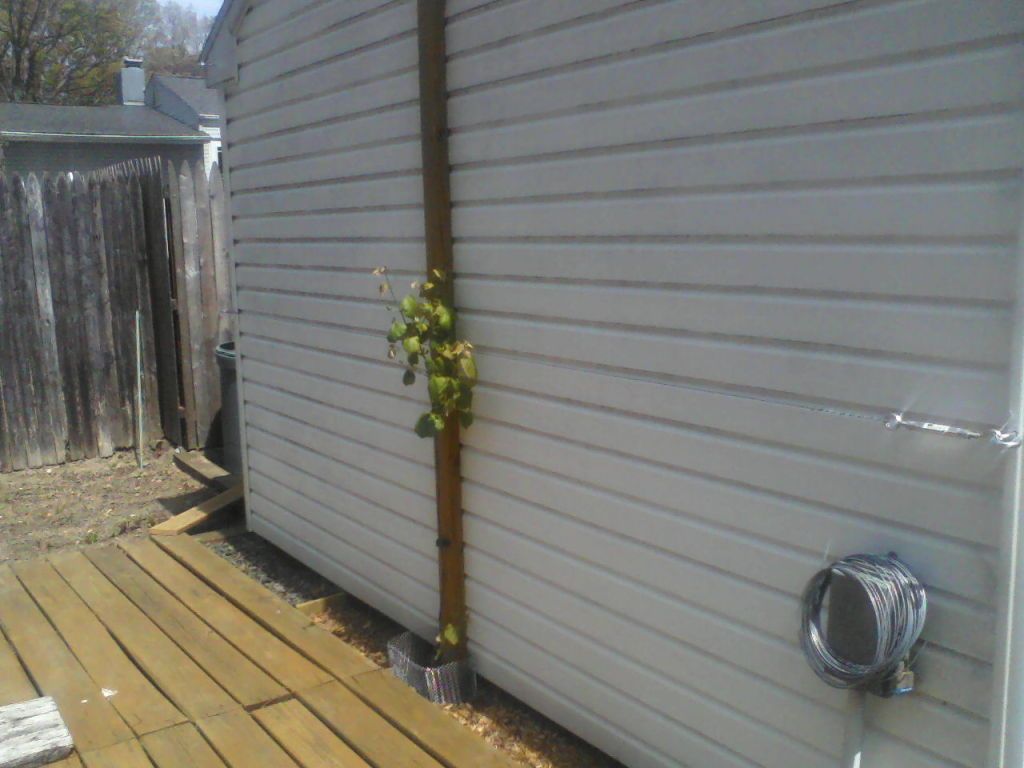 [/IMG]
Mike NJ
10-01-12, 07:27 AM
Join Date: Oct 2004
Location: WI/MN
Posts: 19,073
Borax is not rated for such use as it builds up within the soil.