Can anyone identify this parasite?
06-05-12, 12:13 PM
Join Date: Jan 2006
Location: California
Posts: 62
Can anyone identify this parasite?
---
Does anyone know what this white stuff is and how to get rid of it? Thanks.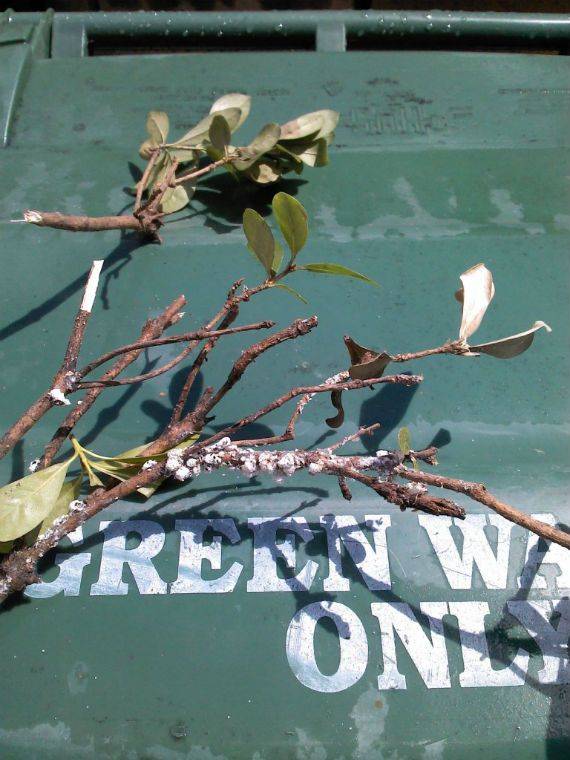 Sponsored Links
06-05-12, 04:48 PM
Join Date: Mar 2005
Location: USA
Posts: 44,533
I don't know what it is but a bunch of my hemlocks have it [or something similar] I've not noticed it being on anything else.
06-05-12, 04:55 PM
Looks like a fungus to me. Spray it with a fungicide.
06-11-12, 03:00 AM
Join Date: Nov 2011
Location: France
Posts: 16
Is that just on the branches? Any larger patches? Any more information would help, it does look like a fungus but better know for sure.
06-18-12, 06:20 PM
Join Date: May 2012
Posts: 8
looks similar to what I found on my camelia shrub when it is very bushey in early spring, I do an intense pruning, cutting off lower branches and making sure the plant has enough air flowing in it. The summer heat and sunshin also helps to clear stuff like that up.
06-19-12, 04:09 AM
Marksr, on the hemlocks it is called wooly aldegid, and is eventually fatal. Young Harris College has a beetle rearing program that they are hoping to eradicate the wooly aldegid to preserve the hemlocks in the South. They are dispersing them on National Forest Land at present, but they are not available for individuals, yet.
Posting Rules
You may not post new threads
You may not post replies
You may not post attachments
You may not edit your posts
---
HTML code is Off
---