exposed tree roots
10-11-13, 02:36 PM
Join Date: Jul 2011
Location: USA
Posts: 66
exposed tree roots
---
My 30 year old Arizona ash has started growing roots above ground (picture) Here in south texas, we have been experiencing a drought, but I have attempted to keep my trees & lawn alive with the little water we are allowed to use. What would happen if I cut off these protruding roots ? The tree gives great shade, so I hate to kill the tree & have to cut it down. Comments please ?
Roger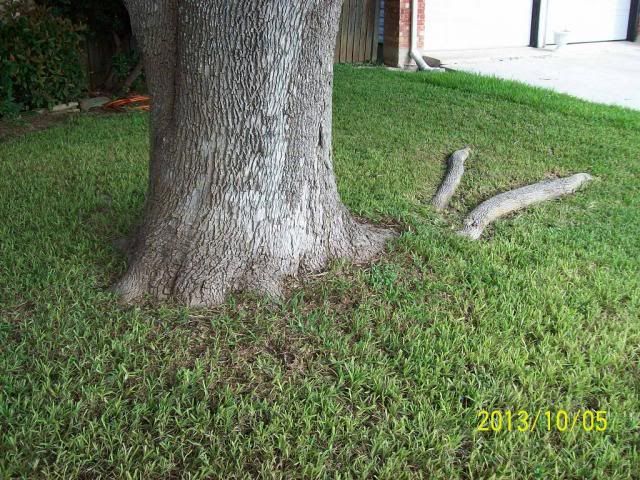 [/URL]
Sponsored Links
10-11-13, 05:17 PM
Banned. Rule And/Or Policy Violation
Join Date: Apr 2013
Location: USA
Posts: 4,297
Back up and take another picture.
Sure looks like that tree is way to close to the driveway and the house and is going to cause issues at some point.
10-27-13, 04:03 PM
Join Date: Mar 2006
Location: Wet side of Washington state.
Posts: 18,400
Those roots didn't grow like that overnight. The time to have cut them was when they first appeared. Cutting them now may very well kill the tree.
10-27-13, 04:30 PM
The roots came to the surface during a rainy period, not a drought. In a drought they will tend to grow down to moisture. So they have been there a while. I would not do anything to them as it may be harmful to the tree. The tree may need removing in a few years anyway if it infiltrates the driveway or the house's foundation.
Posting Rules
You may not post new threads
You may not post replies
You may not post attachments
You may not edit your posts
---
HTML code is Off
---