Need help identifying and rescuing a very distressed plant
02-09-14, 03:39 PM
Join Date: Oct 2005
Location: Florida
Posts: 1,466
Need help identifying and rescuing a very distressed plant
---
OK I am not sure what plant this is. Bought a house and the previous owner left behind a plant still in a pot. No tag or label. The leaves are thick and have sharp edges, which lead me to believe this is in the aloe family.
This was what it looked like still in a pot, dated September 2012, 16 months ago.
We are in Miami, Florida, zone 10, rains here A LOT.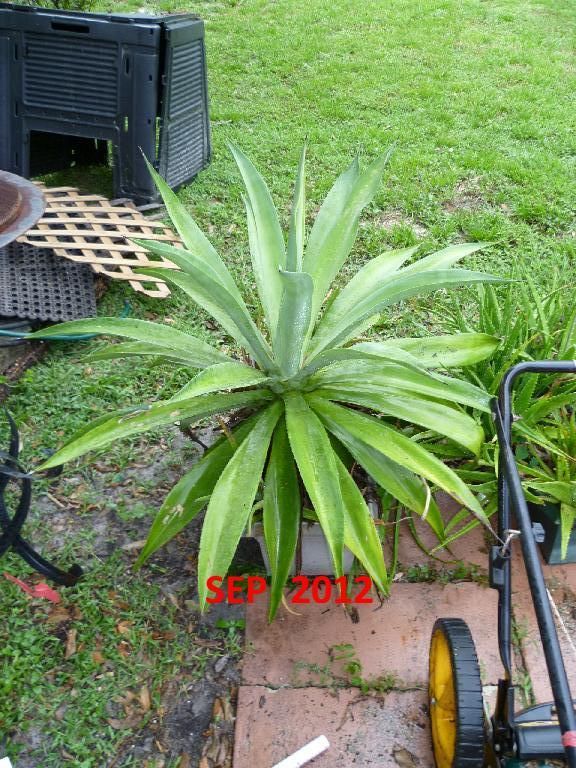 A few days later, I planted it under a tree.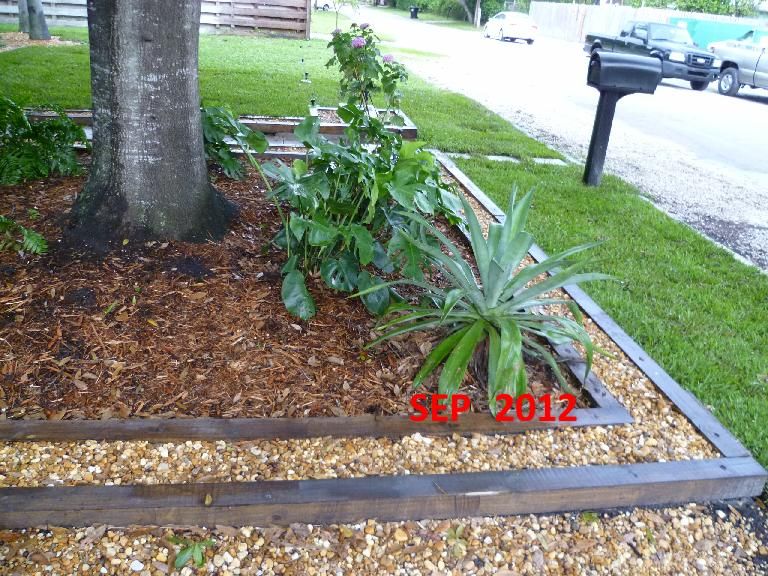 It seems to do pretty well, didn't seem stressed at all.
Fast forward 12 months, Oct 2013, suddenly something shot up from the plant, almost five feet tall. I have never seen a plant where the flowers shot up so high. The leaves look a little burnt, but still healthy looking.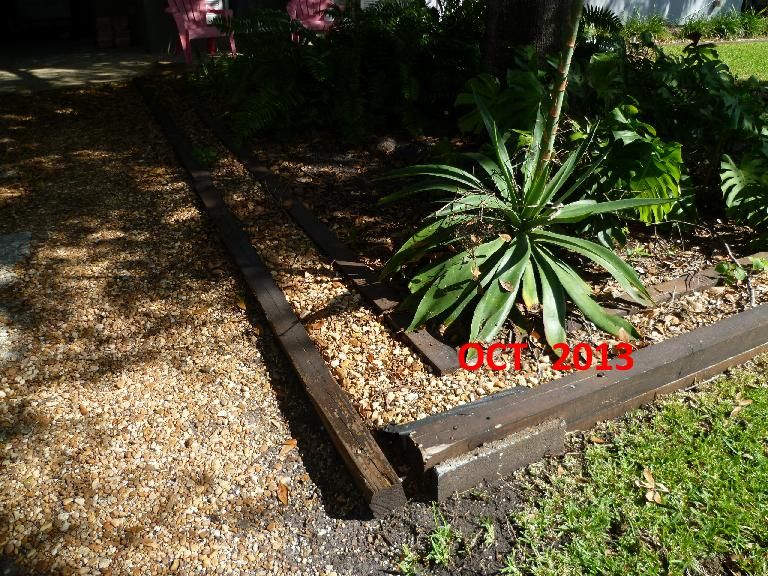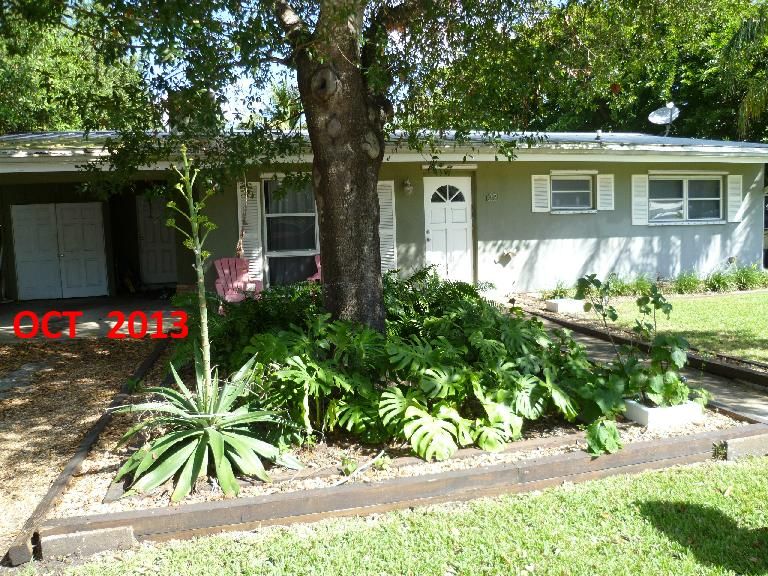 Now a few months later, in Feb 2014, the leaves seems wilted, color faded to yellowish. Very sad looking.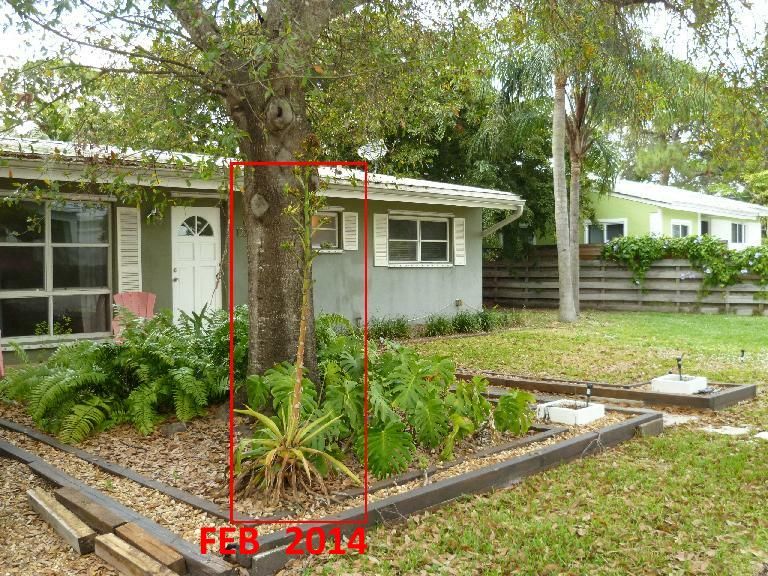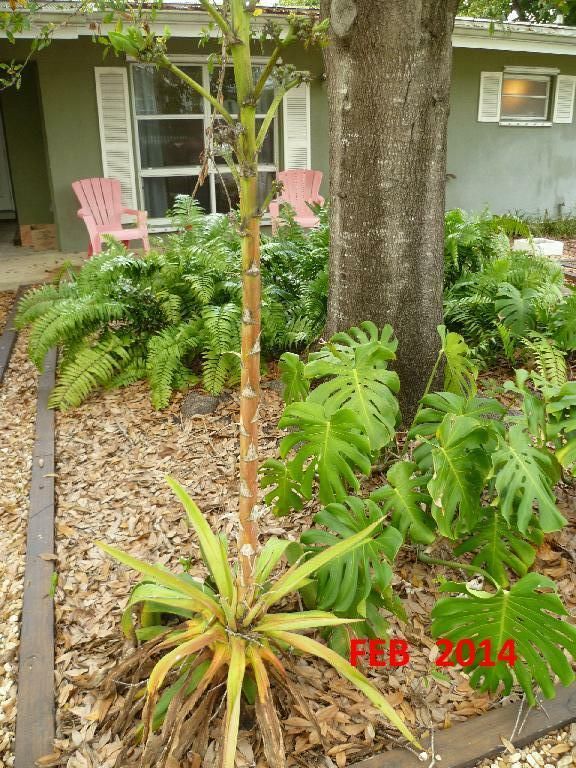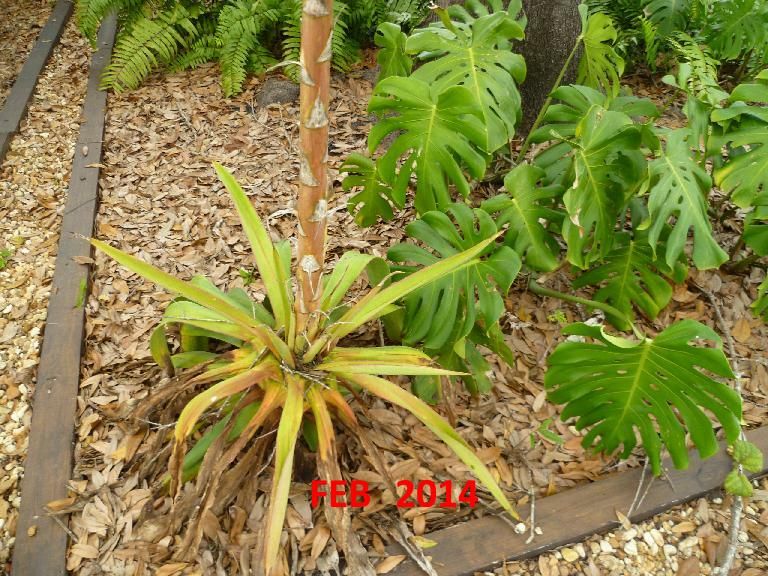 Any idea what kind of plant this is?
Any idea what I need to do to bring it back to life? Too much water? Not enough sun? Need to fertilize? Infested with bugs?
Sponsored Links
02-11-14, 06:03 AM
Join Date: Feb 2006
Location: USA
Posts: 6,474
Plant ID
---
You have a Yucca plant. Do a Google search for "Yucca Plant" to find growing and care requirements.
02-11-14, 12:14 PM
Join Date: Sep 2003
Location: somewhere down in texas
Posts: 506
century plant. If I recall the main plant dies after blooming but regenerates from pups.
Posting Rules
You may not post new threads
You may not post replies
You may not post attachments
You may not edit your posts
---
HTML code is Off
---