how do you trim a plant that just got too big?
06-07-15, 07:18 PM
Join Date: Jun 2014
Location: US
Posts: 4
Received 0 Votes on 0 Posts
how do you trim a plant that just got too big?
---
So I have this plant in the backyard and have no idea how to trim it. It grew too tall (all the way to the room) and if I just cut the top its just going to look weird. Is this one of those cases where the plant just grew so large it's time to remove it? I've attached a picture so you know what I'm working with. Its the plant on the left side touching the gutter. I just don't see how it could look natural if I end up nearly cutting the thing in half.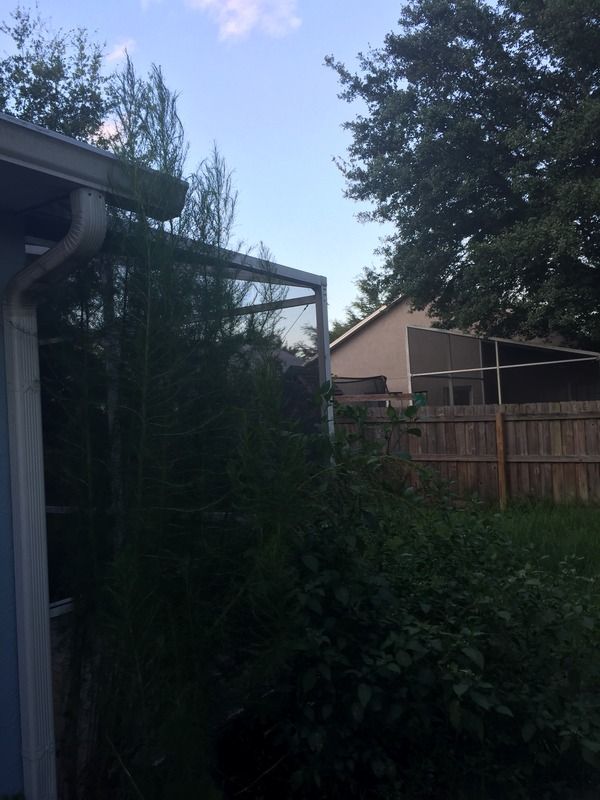 Sponsored Links
06-07-15, 07:24 PM
Join Date: Dec 2005
Location: USA
Posts: 39,967
If it is closer than 3' to the foundation, I would eliminate it completely from the landscape. Trimming it, especially in the heat of summer, won't benefit it any. All "pruning" should be done in the dead of winter. Anything too close to the foundation can cause cracks in the the foundation and potential leaks in basement or crawl spaces. It looks as if most of this greenery is clogging things up.
Posting Rules
You may not post new threads
You may not post replies
You may not post attachments
You may not edit your posts
---
HTML code is Off
---